Landmark Study Supports Safety of Planned Homebirths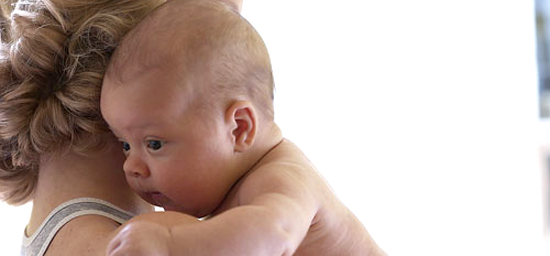 What was historically commonplace and normal has developed in American society as unnatural. Despite the prevalence of midwifery and homebirths in other countries, fewer midwives are accessible in the United States, making homebirth a less viable option for parents-to-be.
Last year marked the 50th anniversary for the American College of Nurse-Midwives (ACNM). In its celebratory journal in March 2005, the ACNM discuss midwifery over the years and the changes that have taken place1. Although midwives have attended women giving birth for centuries, it wasn't until 1925 that midwifery was recognized as a profession in the United States.
Margaret Breckenridge was the pioneering nurse who brought midwifery to the United States after receiving training in England back in the 1920's. At that time, midwives mainly attended births in the home setting. However, with the advent of hospitals and technology, midwifery moved to the hospital setting. Today, three varying roles exist within the profession including: certified nurse-midwife (CNM), certified professional midwife (CPM), and direct-entry or "lay midwife." Certified midwives base their practice around the Midwifery Model of Care that encompasses culturally safe prenatal education and support for women and their families.
Since hospitals have become the accustomed setting for giving birth, childbirth has evolved into a medicalized event causing planned homebirths to be less acceptable in the United States than in most other countries in the world. For instance, the rate of Cesarean sections continues to rise in the United States. According to the National Center for Health Statistics, the overall rate of Cesarean sections in the United States rose to 27% in 20032 In fact childbirth is a normal event and for women who are considered low-risk, homebirth is a feasible option. The term "low-risk pregnancy" is defined differently by medical providers and midwifery providers. Many midwives care for women who are not considered low-risk by medical professionals. Generally, providers take into consideration maternal health history as well as number of births and birthing history when determining risk for delivery. Women and their partners have the right to decide how they want to deliver their child, whether it is at home, in a birthing center or in a hospital.
Despite the normalcy of homebirths in other countries, few women in the United States exercise their right to a homebirth option. Several factors may impede their decision such as state regulations on midwives (or lack thereof), influencing inaccessibility to a midwife. Lack of access and availability affect public awareness, resulting in a lack of knowledge that homebirth is an option among low-risk women. According to the National Association of Parents and Professionals for Safe Alternatives in Childbirth (NAPSAC), homebirths have been falsely represented as being unsafe3. In fact, a recent published study establishes homebirths as being a safe option.
In order to diffuse controversy, a recent landmark study supporting the safety of planned homebirths was published in June 20054. Johnson and Daviss conducted research on a group of 5418 women with due dates in 2000. Of the 409 certified professional midwives (CPM) that participated, 98% were from the U.S. and the remaining from Canada. The findings of the study showed "lower rates of medical intervention" indicating that a holistic approach maintains the normal processes of childbirth, especially in the home setting.
The effort to raise public awareness about safe birthing options has been promoted nationally and internationally. The American Public Health Association (APHA) and World Health Organization (WHO) support the need for available and accessible midwives to increase safe childbearing options. In a policy statement to promote homebirth as a safe option, the APHA recognized the safety and reduced cost of out-of-hospital settings for childbirth. With hospital deliveries costing an "average three times as much as a similar birth at home with a midwife," the economic benefits of homebirths are evident5. The APHA also supports the practice of midwives as primary maternal health providers in addition to "supporting research on alternative and complimentary medicine" as a means of access to midwifery services. On an international level, the WHO published a statement incorporating the aim to ensure safe pregnancy and childbearing through the utilization of skilled attendants6. With the support of public health agencies on both national and international levels, in addition to a large study supporting its safety, homebirth is an option worth considering when planning childbirth.
For more information, please refer to the resources listed below:
birthNETWORK
http://www.birthnetwork.org; 1-888-452-4784 or contact info@birthnetwork.org
Connecticut Midwife
http://www.connecticutmidwife.org
Midwives Alliance of North America
http://www.mana.org
Midwives Model of Care
Nina Arnold, RN, BN is a nurse currently practicing full-time in the realm of general surgery and working part-time toward a master's degree in public health at the University of Connecticut.
References
Barger, M. (2005). Midwifery practice: where have we been and where are we going? Journal of Midwifery and Women's Health; 50;2:87-90.
National Institutes of Health. (2004). NIH news: risks from labor after prior cesarean delivery low, study reports. Obtained July, 2005 on the web.
Stewart, D. (2005). The Five Standards of Safe Childbearing. 4th edition. Care Publications.
Johnson, K. and Daviss, B. (2005). Outcomes of planned home births with certified professional midwives: large prospective study in North America. British Medical Journal; 330: 1416-1423.
American Public Health Association. (2002). Policy statements adopted by the governing council of the American Public Health Association, October 24, 2001: Increasing access to out-of-hospital maternity care services through state-regulated and nationally-certified direct-entry midwives. American Journal of Public Health; 92;3: 453-455.
World Health Organization. (2004). Making pregnancy safer: the critical role of the skilled attendant, a joint statement by WHO, ICM and FIGO. Department of Reproductive Health and Research. Geneva. Obtained August, 2005 on the web.