Let Food Be Thy Medicine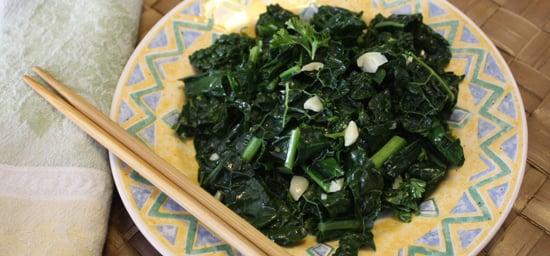 Hippocrates stated, "Let food be thy medicine." He understood that the greatest healers in the world are the people who grow our food and the people who prepare our food. They have the greatest impact on our health.
Many of us have, for the most part, lost that message. Our priorities have changed; we have too many things to do to take time to focus on food. Take-out has become the norm. Eating on the run is more common than not.
Think about how you feel after eating a meal of fresh, organic produce and grains prepared by someone creating a meal for the pure joy of it. It's delicious, energizing, healing and comforting. The spirit of the cook becomes part of the food. Positive thoughts and feelings affect the food. Now, think how you feel after eating a meal of canned, frozen, processed and/or fast foods. What's the difference?
Foods cooked by strangers, or machines, cannot supply the same healing energy, or spirit, as that of food cooked by someone who cares about you and your health. It may not kill you or make you ill immediately, but it won't heal you. The spirit, or energy, of the cook has an impact on the effect that food has on people consuming it. A key component of a food's ability to heal is in its energy.
If we learn to listen to our body, it will warn us that illness is about to occur. Symptoms of illness don't happen to us. The choices we make in life are instrumental in creating them. Taking the time to focus on how we prepare our food and how we consume it helps us tune into the messages it sends. Researchers at Johns Hopkins state, "There's no denying that there is a strong connection between what you eat and how you feel, and the difference is likely to become more and more apparent the older you get." Mealtime is not something that only satisfies the hunger. It's a spiritual activity that has a significant impact on our health.
Focus on the food you're preparing. Make a conscious decision on how you'll consume it. Smell the aromas, feel the textures, have fun and enjoy being surrounded at meals by those you love. Make it a priority. Think of it as an investment in your health. If you take care of your body, it will take care of you!
If you've been on a diet of processed foods, you're likely feeling tense, confused and moody, or you might seem like you're in a rut and craving sweets. These recipes will help bring you, and those you love, into balance.
OTHER RECIPES
Steamed Greens
To get energized, nothing provides a better jolt than leafy greens. They're also one of the most healing foods around. Include at least one serving of these daily. For variety, add a sliced carrot or two to the steamer. It adds color and a sweet flavor.
Ingredients
Bok choy
Chinese cabbage
Mustard greens
Radish greens
Turnip greens
Directions
Thoroughly wash the greens under cool water. Cut into pieces large/small enough to be easy to eat.
Put an inch of water in a pot. Place a steamer in the pot and add the greens. Bring to a boil and cover. Steam for 3-5 minutes. Greens should be bright and crisp. Remove greens.
Lemony Grain Salad
Brown rice has a high water content and acts as a diuretic. It helps with regulating blood pressure, kidney function and circulation. It's one food that should be part of everyone's everyday food plan. The shoyu provides digestive enzymes to help get the most out of nutrients. Cook the rice and steam veggies for dinner. Make a little extra and this dish becomes an instant "next day" meal. This is also great added to salad greens for a salad lunch or supper.
Ingredients
Salad:
3 cups cooked brown rice
1 cup green beans, steamed, cut into bite sized pieces
1 cup carrots, steamed, sliced
1/2 cup corn kernels, fresh or frozen
1 onion, diced
2 Tablespoons parsley, minced
Dressing:
1/8 cup sunflower seeds, roasted
1/4 cup lemon juice
1 Tablespoon vinegar (brown rice or apple cider)
2 teaspoons shoyu
1 teaspoon sesame oil
1/4 cup water
1/2 teaspoon thyme
1/2 teaspoon basil
1/2 teaspoon marjoram
1 teaspoon Dijon mustard
Directions
In a large mixing bowl, toss all the salad ingredients together.
Mix the dressing ingredients together and add to the salad mixture. Toss and serve.
Crunchy Garden Salad
The lightly steamed vegetables and crisp salad greens create a relaxed, refreshed energy that helps get the body in balance. The tofu adds an easy to digest protein that's cholesterol free.
Ingredients
Salad:
6 cups baby romaine or other salad greens
1 cup broccoli, cut into bite sized pieces
1 cup cauliflower, cut into bite sized pieces
1 cup green beans, cut into 1 inch lengths
1 red radish, sliced thin
1 cup grape tomatoes, whole or halved
1 carrot, grated
2 mushrooms, sliced thin
Dressing:
8 oz. silken tofu
1 Tablespoon onion, grated
1 teaspoon sweet white miso
1 Tablespoon lemon juice
2 teaspoons sesame oil
3 Tablespoons water
1 scallion, chopped (for garnish)
Directions
Bring a quart of water to a boil. Add cauliflower and broccoli and blanch for 2 minutes. Remove with a slotted spoon and place in a strainer to drain and cool. Repeat with the green beans. Add the radish for 30 seconds (can slice after or before), lift out and add to the strainer.
Wash and drain the salad greens. Pile on a serving plate. Arrange the blanched and cooled veggies on top of the greens. Top with the tomatoes, carrot and mushrooms.
Blend all dressing ingredients (except scallion) together. Cover tightly and store in the refrigerator or serve over salad immediately. Garnish top with scallions.
Berry Pudding
Agar, the gel that forms this dish, is a sea vegetable that bonds with toxic pollutants and helps the body eliminate them. Mixed with your favorite fruit and juice, it creates a gelatin like pudding that's satisfying and refreshing. You may also substitute your favorite fruit — cut into bite sized pieces — for the berries.
Ingredients
2 cups organic, unfiltered apple juice
3 Tablespoons agar flakes
1 pint berries (strawberry, blueberry, etc.)
Directions
Wash and drain the berries.
Place the juice in a pot and heat over medium heat. Add agar and stir frequently until the agar is totally dissolved. If using cut fruit, add along with the cut fruit.
Once the agar is completely dissolved (about 10 minutes), add the berries. Stir and pour into a serving bowl or individual dishes. Cool in refrigerator about 1 hour.
Baked Corn On The Cob
Baking corn in the husk makes it more sweet and delicious than any other method of preparation. The silk and husks retain the flavor and moisture in the kernels. Macrobiotic practitioners tell us that corn helps strengthen the heart and circulatory system and Indians fasted on corn to promote spiritual development. Umeboshi plums are powerful health enhancers that dissolve and expel toxins, improve digestion, and help organs to function properly. You can also cook corn this way on a grill.
Ingredients
Corn on the cob
Umeboshi paste (for seasoning) — use "as-is" or mix with a bit of organic corn or olive oil
Directions
Preheat oven to 350 degrees. Place corn on a baking sheet and bake for 30 minutes.
Remove from oven and peel off husks and silk. Lightly spread umeboshi paste on corn. (Use instead of butter and salt)
Michelle Hirsch lives in southern NH and teaches whole foods cooking throughout New England. She is a graduate of the world renowned Kushi Institute where she also worked developing curriculum. She is the author of Ventursome Vegetarian Cooking and can be contacted at mphirsch@yahoo.com.