Letters: Military Sonar, Nonotuck, Switching Banks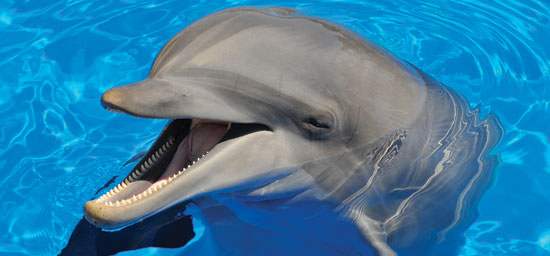 Dear Carol,
Just a note to thank you for printing Patricia Burke's letter "Drones and Cellular Phones" and the article "Dolphin Survival" in the fall Spirit of Change. I just wanted to add that another danger, probably the most deadly, to dolphins and whales is the increased use of military sonar in the ocean. Just imagine what it must be like for creatures whose very lives are based in sound, both for communication and orientation, to be continually bombarded with ear-splitting waves that sometimes cause them to beach themselves to escape it.
Many of the beached whales and dolphins have suffered trauma such as bleeding around the ears and brain. The NRDC took the U.S. Navy to court in 2008 in a case that went all the way to the Supreme Court, but the justices ruled in the navy's favor, leaving only a few safety measures in place. For further information, visit the NRDC website. It's up to the public to speak out against the proliferation of environmental hazards such as military sonar and wireless technology. — Peggy Kornegger, Living with Spirit, Journey of a Flower Child
For additional information on this topic read EarthTalk: Navy Sonar (Spirit of Change, Fall 2009; http://www.spiritofchange.org/green-living-environment/earthtalk-navy-sonar) — Editor
Dear Carol,
Although we are sad when we hear of such good people passing away ("Musings," Spirit of Change, Fall 2011) knowing them is a treasure that we have gained. Then reading about them also gives you a feeling of being connected to that good person and promotes an aura of peace. Another such person was Hrant Dink, an Armenian journalist who was assassinated in front of his newspaper's office in Istanbul. Hrant had compassion for all people and it was evident when two hundred thousand people walked for hours during his funeral cortege. We strive to promote the legacy of Hrant with Turkish and Armenian dialog, lectures and seminars. Rest in peace Jerry Bagdasarian and Grandfather William Commanda; you did your share to make this a better place to live. Keep up your wonderful work with the magazine. — Harry Parsekian
Dear Spirit of Change,
I work for Nonotuck, a small company that promotes shared living for individuals with developmental and/or physical disabilities. One of our services is to look for caregivers who want to share their home life with others requiring special care. We recognize that each and every individual has value and something to share regardless of their disability and can offer friendship and other gifts to their care provider. In addition, we offer services to families who choose to keep their loved ones at home instead of employing a group home or skilled nursing facility to provide for their care. This way we are able to keep this unique population in a family setting and active in the community where they can prosper and lead lives that are worthwhile.
I thought your magazine based on spirituality might be a great venue for us to spread the word about our Adult Family Care program because of the spiritual connectedness that one has with the people they share their lives with. Our agency is based on the L'Arche community concept that Jean Vanier founded in 1964. He lived in a small village in France and found that his life was more worthwhile when he chose to share his home with two developmentally disabled men that once lived in an institution. In addition to following this concept, Nonotuck is sometimes able to issue a stipend to caregivers to help fray the cost of living because they work so hard to care for the participants of our program. For more information please visit www.nonotuck.com, email bernard@nonotuck.com or call 508-947-8513 x112.
Warm regards,
Brenda L. Bernard, RN
Dear Friends,
For years John and I have been embarrassed to have accounts at Bank of America, considered changing banks for years, but were too lazy and uninformed to make the switch. Happily, the momentum of recent events has offered the perfect impetus to gather information as to how to make the best possible decision to finally make the jump. Yesterday, we did the deed, are pleased and feel slightly empowered.
So I'd like to share what I learned — the informative articles, resources, and such — with all of you. Listed below are helpful news articles and useful tools so that you might make the best possible move. Next, are sites for you to locate banks or credit unions in your area. I hope if you're interested in making the move this stuff might get you started! — Janice

INFORMATION ARTICLES
Five Credit Union Myths Busted
https://www.patelco.org/five_myths_aboutcreditunions.aspx
CNN-Money: Move Your Money
http://money.cnn.com/2011/11/03/pf/move_your_money_day/index.htm
Huffington Post: Move Your Money Activists Prepare for Bank Transfer Day
http://www.huffingtonpost.com/
SiliconValley.com: More Consumers Leaving Big Banks for Credit Unions
http://www.siliconvalley.com/news/ci_19258967

LOCATE BANKS OR CREDIT UNIONS IN YOUR AREA
Find a local bank: http://moveyourmoneyproject.org/find-bankcredit-union (does not offer credit union information)
Locate a credit union: culookup.com
Locate a bank: ICBA.org/consumer/banklocator
Banks or credit unions in your area: http://www.asmarterchoice.org/