Letters To The Editor: September/October 2002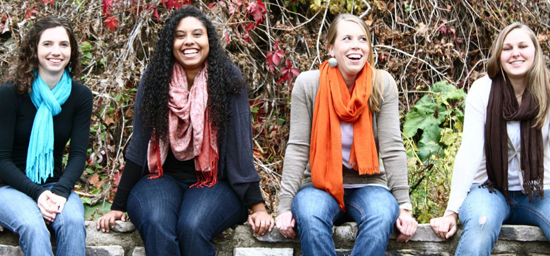 Hi Ms. Bedrosian,
I've been reading Spirit of Change for many years, and I've just reviewed the website (http://www.spiritofchange.org). Wow…what an excellent, informative website! It's well laid out and full of important information that reaches a lot more people than the hardcopy issues. I am particularly impressed with your "Musings." They are well thought out and beautifully written. Thanks again for sharing your gifts and talents with us.
Sincerely,
Barbara Bourgette
North Providence, RI
Greetings,
I am writing in response to "Beauty and the Beast," your article in the July/August 2002 issue. Terry Kelly's story about overcoming lupus was inspiring. Not enough is known about lupus and other auto-immune diseases that primarily affect women. The other intent of the article — to educate people on the benefits of natural skin care — is something I was very happy to see in your publication. In the past, I had severe eczema and was unable to find relief in traditional Western medicine, but found relief via researching herbal cures and connecting with the healing powers of nature.
I am a certified Aromatherapist and also a Chemical Engineer. While I agree natural ingredients are better for humans and the environment, I can't agree with calling certain ingredients "toxic" when dozens of scientific studies have shown these ingredients are safe when used as directed. It's up to each of us, when presented with all the facts, to make the choice that is best for his/her situation.
The fact is sodium lauryl sulfate (SLS) has never been linked to cancer by the FDA, or OSHA, EPA, NTP (National Toxicology Program). The statement in the article "when SLS is ingested, it becomes an active carcinogen" is simply not true. Additionally, propylene glycol is not a derivative of antifreeze. Ethylene glycol, a very different chemical than propylene glycol, is the main component in antifreeze and is poisonous to humans and pets when ingested. Propylene glycol (which is not toxic and not a carcinogen) has been used recently as a non-toxic, safer substitute to ethylene glycol in antifreeze. In trying to make antifreeze safer (a good thing), propylene glycol has gotten this terrible reputation.
The Internet has plenty of "scientific sounding," but unverified information. And there are plenty of natural cosmetics companies that use people's fear of chemicals to market their products, and use their websites to list supposed cosmetic "toxins" you should avoid — which of course is not in their products. Some of these companies are well respected, so the information gets passed along and eventually accepted as truth. Preservatives are another issue that is controversial, but shouldn't be. Ask questions of the company. If a product truly has no preservatives or a natural preservative, it should also have an expiration date (like a food product).
People should purchase natural skin care not out of fear, but because natural ingredients are quite simply better for you. Natural ingredients are loaded with vitamins, antioxidants, and are superior for healing dry, damaged, problem skin. Your overall wellbeing will respond to the nourishment natural skin care offers. Natural ingredients like essential oils promote respect for the Earth as sustainable crops, and support fair trading for the cultures around the world that provide these treasures to us. These are some of the reasons you should purchase natural products.
Are there unethical companies out there? You bet! But the FDA, EPA, OSHA, CDC, and others are not all part of a vast conspiracy with unethical companies to hurt Americans. And I think focusing on these issues distracts us from other more critical problems — like why clean up on many Superfund sites (with known toxics) will not take place because the money is gone, or our complete dependence on foreign oil when other energy technology exists, etc.
I realize I invite criticism with this letter. I guess it is because, as a scientist, I cannot be a part of fear based marketing. It has really gone on long enough. If nothing else, I hope to encourage people to check your sources! Thank you for the opportunity to write and I would be happy to answer any questions, offer clarification or continue this dialogue, if interested.
Sincerely,
Nora Traviss, M.S.
Keene, NH
Nora@norasnaturals.com
Dear Carol,
I just wanted to write and say "Thank You!" — not only for each new issue of Spirit of Change, but for going out of your way to help me. In April I e-mailed you with a request for publications to pass out to my classmates after my speech. Everyone was really excited, not only about the topics I discussed which included Reiki, your interview with Frank DeContie, "Seeing The Light Through The Heart Of An Indian" and a little bit on Feng Shui, but they were thrilled I had a copy for them to keep. Not only did I get an "A" on my speech, but I also contributed to the enlightenment of many others including myself. Thank you for sending me the publications and for taking time out of your busy schedule to help me back in April. Continue your great work, I love your stories and articles and wish for the spirit of the whole world to be like yours.
Sincerely,
Lisa Riley
On-line submission
Dear Carol,
Your "Musings" this month (July/August 2002) touched me deeply. I generally don't have time to read each article in your publication. However, I always try to read your personal column as it gives me inspiration. You are very reflective and your "Choosing Beauty" comments were so close to how I feel about life that it felt like you could have written it for me.
How sad that so much of American society is caught up in the "Me" syndrome, with little regard for the rights of others and the good of the planet as a whole. There seems to be little regard even for the rights of our unborn children in the mad quest for money, sex and power in this country. No wonder many amongst us are unable to break through the lust of consumerism and see the real beauty of this once pristine continent.
In my opinion, the heart of the problem was, and still is, "moral indifference to the suffering of others." This was the same hypocritical attitude taken by the German public during World War II. As long as my plate is full, "to Hell with anyone else."
I scratch my head as to how such entrenched, brainwashed thinking can be turned around. We live in a greedy and brutal society. After all, the United States itself was founded on genocide. A complete change of heart on the part of the general public is sadly needed. We need to stop the worship of wealth and see and preserve the true beauty that still remains. Indeed, we need to stop and "smell the roses" as well as to "take time to pick the daisies." As you said, Carol, we need to start looking at and seeing the beauty around us. We need to "choose beauty."
Earl Chase
On-line submission
Please send Letters to the Editor to: info@spiritofchange.org. Letters may be edited for clarity or length.