Macrobiotics in the New Millenium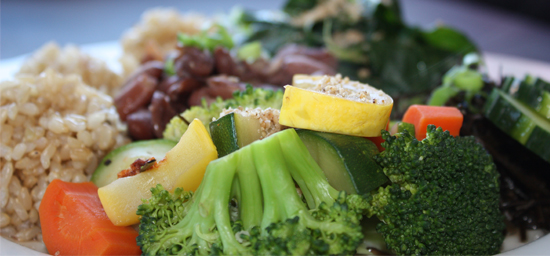 Macrobiotics in the New Millenium
by Lino Stanchich
Macrobiotics saved my life in many ways. This powerful, natural lifestyle has given me freedom, health, balance, vitality, and more inner peace than I have ever known. As most, I began my macrobiotic journey to heal a physical ailment, yet know now that this path is a spiritual one. Macrobiotics has been a joyous challenge that I embrace with passion, study with enthusiasm, and share with love. I am deeply fortunate to live a macrobiotic lifestyle and teach students throughout the world. As I reach the age of 70, I would not trade places with anyone on Earth.
What is macrobiotics? What is its role in the new millennium? The word "macrobiotics" translates from the Greek into "the great life." As an international natural health movement, macrobiotics is:
a philosophy of living according to the natural laws of the universe, which are healthy, ecological and economical.
a principle of understanding energy and how to balance it within ourselves, our foods, our relationships and in all areas of our lives. This principle is yin and yang.
a diet of delicious and satisfying whole, organic foods that are nutritionally sound and balanced.
In this new millennium, it is more important than ever to practice macrobiotics. As this new century dawns, we are living with the profound challenges of stress, war, crime, poor food quality, depleted soil, epidemics of diseases and obesity, economic recession, exorbitant health care costs, environmental pollution, hunger, poverty, and attacks on our national and inner security. Yet, my faith in the human spirit and in the macrobiotic way is stronger than ever. After surviving the horror of two wars, starvation and struggle, today I am more optimistic than ever, more confident of my future path as a teacher and student of macrobiotics.
Founding Pioneers
The "great life's" modern history has a cast of powerful and heartwarming characters. Georges and Lima Ohsawa, Aveline and Michio Kushi, Herman and Cornelia Aihara, and Naboru Muramoto were true pioneers, profoundly courageous in their commitment to teach world health and peace. These revolutionaries left their homelands and forged trails through foreign continents, from North and South America to Africa, from Australia through Europe, confidently enduring controversy, ridicule, misinterpretations, personal suffering and sickness. Writing volumes, teaching in auditoriums and outdoor tent camps, establishing national organic farming practices, founding America's first natural food businesses and macrobiotic educational centers, and testifying before Congress, we owe them a debt of eternal gratitude. Their writings remain fresh, insightful, and still ahead of their time. They inspired many of us to become teachers, counselors, authors and to live lives of freedom and courage with the commitment to "one peaceful world."
Many of us thought that by the year 2000 we would be on our way to this noble goal. Thirty years ago, many of us studying macrobiotics throughout the world dreamed idealistically of the development of a peaceful, healthy world in the last decades of the century. Our commonly held belief in the practical and powerful effects of this natural lifestyle compelled us to diligently study the wonders of yin and yang, the powerful effects of our daily food, and the diet that brings both strength and flexibility of body, mind and spirit. We prepared simple remedies that cost pennies and cured serious ailments. Along with other students, I observed "terminal" patients gain remission, drug addicts achieve freedom from substance abuse, and earnest families seeking a better way, create vibrant, natural health. We thought the world would come clamoring for this education. We thought macrobiotics was the best kept secret in the world. Ironically, thirty years later, it still is. We still have far to go.
Deep Roots of Change
"Everything changes" is one of the first tenants of macrobiotic philosophy. Macrobiotic philosophy teaches that we change the world when we change ourselves. We know that political agendas are destroying our natural preserves, air, and water, and that 30,000 people die each day from hunger. Change is needed now more than ever. So we who practice macrobiotics take our stand, live our lives, and do our work on ourselves and in the world. We eat simply so that others can simply live, honoring nature, the Earth and its people.
Macrobiotics has changed the world in positive ways — sometimes subtle, sometimes dramatic. Over twenty years ago, Aveline Kushi persuaded commercial farmers to grow organic grain. Soy food products which have gone the gamut from ridicule to acceptance, now enjoy acclaim. The United States Department of Agriculture's former dietary recommendation "The Four Food Groups," that once touted high quantities of meat and dairy, has evolved into the current "Eating Right Pyramid," with grains as the foundation.
The macrobiotic movement is also at the forefront in campaigns for organic standards, recycling, responsible packaging, animal rights, saving forestlands and wildlife preserves, as well as the labeling and ultimate banning of genetic engineered food. To choose the macrobiotic diet is to make a tremendous commitment towards personal and planetary health. By adding the following simple observances to your daily routine, you will be moving in the direction of bringing macrobiotic health and benefits into your life:
in a peaceful manner, eat a balanced, carefully chosen diet
chew each mouthful very well
add to your schedule a daily regime of energetic exercise such as Do-In, Chi Kung, or yoga
each day include spiritual practices such as meditation, prayer, visualization, or chanting
laugh often and create joy in your life
What does the future hold for macrobiotics? I believe that modern medicine will continue to develop a medical-macrobiotic model as more and more macrobiotic evaluations, treatments, and remedies are found to be valid and sound. Faith Popcorn, the renowned trend predictor, has stated that natural food therapy, as she calls it, "foodapseudicals," is the way of the future. One can pick up any popular newspaper or magazine these days and find an article that supports the basic teachings found in macrobiotics. In addition, macrobiotics will continue to grow as a grass roots movement. Friend will tell friend. Daughter, father. Neighbor to neighbor. Persistent, courageous people who take responsibility for their health, will continue to find and practice macrobiotics.
A footnote: At the dawn of this new millennium, two of my macrobiotic teachers, Michio and Aveline Kushi, were honored by the American History Museum of the Smithsonian Institute. Displayed in the same hall with the Enola Gay, the plane that carried the first atomic bomb over the Kushis' native Japan, are cabinets showing macrobiotic foods, books and memorabilia. One a symbol of destruction and retaliation. The other a symbol of health and transformation. Evolution is a reality displayed eloquently in that place. Evolution from enemy to friend. From fear to understanding. From war to peace. That is the ultimate goal of macrobiotics. Each day we live, breathe and eat, we can choose steps towards a peaceful, healthy world. One millennium at a time.
Lino Stanchich, a native of Italy-Croatia, survived as a youth with the Resistance in war torn Europe and as a teenager in a brutal communist concentration camp. A Kushi Institute senior macrobiotic counselor and teacher, Lino is also a licensed nutritionist and licensed massage and bodywork therapist. Lino can be reached at (828) 299-8657.
Lino Stanchich is speaking in Rhode Island at All That Matters in Wakefield, RI, Saturday, March 22 on Macrobiotics for Modern Times. Call (401) 782-2126 for more information.