Massachusetts Heads Towards Zero-Waste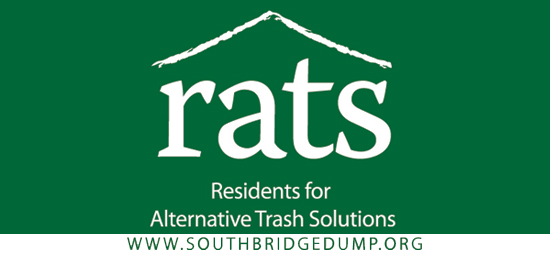 Dear Spirit of Change,
Since writing our article in your Fall 2009 issue, "Zero Waste In Your Town," and collecting many pro-Zero Waste signatures at both the 2008 and 2009 Natural Living Expos, we are happy to announce that a new Massachusetts waste plan will retain and strengthen the moratorium on increased incineration of municipal solid waste and introduce new measures to reduce waste dramatically.
"With this announcement, the Commonwealth of Massachusetts secures a leadership position in the solid waste arena and a challenge for the rest of us in New England to take-up," said Donna Casey, Executive Director of the Central Vermont Solid Waste Management District.
While the master plan will be drafted this winter, the statement released by the Patrick-Murray administration commits to "an aggressive agenda" that gives cities and towns assistance to expand and improve their waste reduction efforts, and requires greater responsibility from manufacturers of certain products to pay for the cost of reusing or recycling them.
"By urging passage of the Extended Producer Responsibility law for electronics and an expanded bottle bill, Massachusetts will reduce the volume and toxicity of the waste it generates," said Roger Dietrich, Chair of the national Sierra Club Zero Waste Team.
A year ago, widespread public concern that Massachusetts' 20-year-old incinerator moratorium might be lifted prompted the formation of Don't Waste Massachusetts (DWM), an alliance of 35 organizations (including RATS as a founding member), concerned with public health and the environment. The Massachusetts Department of Environmental Protection (Mass DEP) received hundreds of letters opposing incineration and thousands of signed petitions for Zero Waste policies.
"Despite a powerful public relations campaign by the incinerator industry, the governor has acted in the best interest of Massachusetts," said Lee Ketelsen of Clean Water Action New England, also one of the founding members of the alliance. "His decision will promote energy and resource conservation, and create green jobs."
Mass DEP will seek additional authority from the legislature to address especially egregious landfill problems and to require haulers to offer recycling services. The Department will also develop stringent new standards for existing waste-to-energy facilities, including higher recycling rates in waste collection areas and lower greenhouse gas emissions.
The new plan will also promote anaerobic digestion, a low-heat process that captures energy from organics such as locally discarded food, leaving material that can then be made into compost. Presently most discarded food is deposited in landfills where it generates methane, a greenhouse gas that is 72 times more potent than carbon dioxide (CO2) over a 20-year timeframe.
While many communities across the U.S. have rejected specific incinerator proposals, the Massachusetts moratorium, which includes gasification, is unique in the nation and is coupled with a focus on reusing, recycling and composting resources that are now being wasted. U.S. Environmental Protection Agency data shows that over 90% of municipal solid waste can be recycled, reused and composted. However, the national recycling rate remains only 33%.
"Waste incineration produces significantly more CO2 per unit of electricity produced than coal power plants," said Neil Tangri with the Global Alliance for Incinerator Alternatives, writing from the UN Climate Talks in Copenhagen. "While policymakers in DC and abroad have been bending to pressure from the climate polluters lobby, Massachusetts, in this instance, has responded to public demands by protecting the climate, community health and local economies."
For more information and updates visit www.southbridgedump.org. — Kirstie Pecci and Sarah Goodwin, RATS (Residents for Alternative Trash Solutions)