Mercury In Your Mouth Is Dangerous!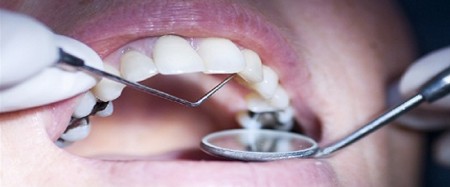 An estimated 40-50 percent of dentists in the US no longer use amalgam (mercury) fillings because mercury is a known toxin to our bodies and the environment.
According to Joseph Mer cola, MD, "Mercury is a potent heavy metal toxin that can poison your brain, central nervous system and kidneys. It's considered such a potent toxic pollutant that just one drop of mercury in a lake would poison the lake to the extent that the Environmental Protection Agency (EPA) would ban fishing in it."
A serious global problem, the UN began treaty negotiations in 2010 to outline ways to reduce mercury contamination worldwide. An estimated 10 percent of environmental mercury pollution is attributed to amalgam. Mercury from dental amalgam is released into the air when people are cremated, for example. It also enters soils and waterways, where it becomes a major contaminant of our food supply.
Despite fierce lobbying against it by the World Dental Association, dental amalgam was included in the treaty. Every country who signs on will be required to start phasing down the use of amalgam.
Amalgams have been banned in several countries including Norway, Sweden, Denmark, Russian and Japan. As of 2013, the FDA has still made no official decision about banning amalgam, although the US has signed the US treaty.
Consumers for Dental Choice leads the battle for mercury-free dentistry both in the United States and worldwide. Help them phase out amalgams entirely by taking a moment to sign their petition. For additional timely updates and information, please join Consumers for Dental Choice on Facebook.
Consumers for Dental Choice is a 501(c)(3) non-profit organization dedicated to working for mercury-free dentistry for every child and every adult. Donations are tax-exempt and can be made online at www.toxicteeth.org. Checks can be mailed to:
Consumers for Dental Choice, 
316 F St., N.E., Suite 210, 
Washington DC 20002
Carol Bedrosian is the publisher of Spirit of Change magazine.
Related Articles
Avoid These Mercury Laden Fish
New Threats to the Quality of Our Water Supply