Musings: Nature Indoors and Out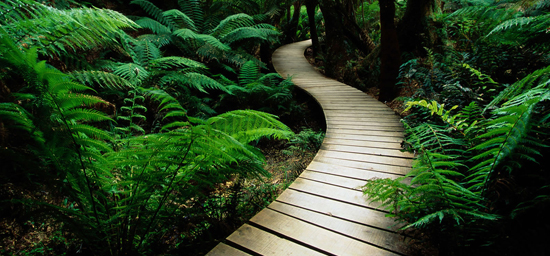 As a fresh year settles into our lives, our thoughts turn naturally towards hopes of change and renewal. Although each moment presents an opportunity to begin anew, when all the world breathes this collective thought in unison at the beginning of each year, imagine the power that can be generated!
Perhaps John Lennon's song "Imagine" was based on such hopeful New Year's musings, creating a peace anthem which will be echoed for generations to come.
We are very fortunate to have the four seasons in New England to inspire us with the signs of change all year through. As winter settles in and we anticipate the peace and beauty of waking up to a snow-blanketed landscape, thoughts about the first green shoots sprouting from the earth in early spring are not far behind. In summer, we bask in the cooling shade of ancient trees, knowing that just a few months away we will revel in their brilliant autumn colors raining from the sky. Eventually, the silence and stillness of winter white returns once again. The members of the plant kingdom continually change color and shape in order to survive and reproduce in harmony with nature. How often do we get stuck in our old ways of thinking and living that are no longer healthy for us instead of shedding those dead limbs and leaves?
Carl Jung, the world famous Swiss psychologist, believed that man's loss of connection to nature created the current state of discontent we experience: drug abuse, social problems, escalating violence between and within nations. Specifically, the development of "consciousness" through science and technology separated man from the "collective unconscious" and therefore from his true self. Man has become his own worst enemy. Jung suggests that healing the split in man's psyche can be found through contact with nature both externally through a walk in the woods, and internally through dreams. Contact with plants, animals and dreams creates a balance between nature and spirit, between the conscious and the unconscious.
Yet our world seems to be traveling at the speed of light in exactly the opposite direction. I, like millions of others, was stunned and disappointed that the United States re-elected a president committed to war as an acceptable solution to global problems. Fighting fire with fire…that sounds more like a plan for destruction than freedom. I am deeply saddened when I hear reports that we "pounded Fallujah today," as if Fallujah is a place on some other planet and not populated by humans. I am saddened most of all because these word choices reflect a deeply embedded lack of awareness in our people. We are one race sharing one planet. As the late Algonquin elder Frank DeContie remarked many times: "Where else can we go?" Like it or not, we are bonded to all other members of our race at the head, heart and hip. We have a choice to exercise our higher human capacities and find ways to live together cooperatively, or we can follow our animal instincts and behave competitively — even to the death, if we so choose. If we believe it's okay to kill other people because we're afraid of them, it's only a matter of time until our fears hunt us down like the animals that we are.
And so, we must search with even greater resolve to find the places within us and around us that nurture peace and love despite the climate of our political leadership. I cannot change the results of our presidential election, but I can personally focus my thoughts and actions in positive ways. In the words of Abraham Lincoln during his second inaugural address to a nation bitterly divided: "With malice toward none, with charity for all." Since it is most difficult for me to consider the actions of the current administration without malice or disagreement, I choose to focus my attention elsewhere, in places where I can create harmony and charity: my home, my office, within my daily and extended relationships, in places where I am called upon to serve. As the fruits of the Bush administration's policies begin to ripen and rot on our own shores, many will be energized with the courage and commitment to stand up for the global good and our future, even at the sacrifice of their own comfort, convenience and safety. All of us must be willing to embrace anyone we consider to be one of "them" — if not today, then try again tomorrow. I am reminded of the words of a church song I heard quite often during the 70's: "Let there be peace on Earth, and let it begin with me…"
An easy way to begin your solo peace march is simply to step outside your door and marvel at the ingenious creation of birds and animals, plants and insects, colors, scents, sights and sounds we call nature. I believe Jung was right when he diagnosed our culture's sickness as a disconnection from the natural world. While outdoor sports and activities keep us in touch with nature, we must also remember our humble place in that world. For a few minutes each morning, acknowledge the sun which has risen to bring light and life to the day and the creatures of the planet. Feel yourself as a naked creature within that creation, completely dependent upon Mother Earth for your food, your shelter, your very life. Forget about cars, stores and bank accounts as the source of what sustains you, and feel how very connected you are to her. Perhaps it will surprise you! Say a prayer, sing a song, make an offering or give a smile and let your gratitude flow. Just a few minutes each day helps you re-member yourself as a planetary citizen in the human family, and begin to clear away your fears of others who are different from you. Notice all the species of plants, insects and animals who dwell harmoniously in the little square plot of your backyard. Maybe a refresher course in the birds and the bees is a good idea for all adults!
A funny thing happened to me as I began to slow down long enough to observe nature and absorb her lessons. Eventually I noticed that I was overwhelmed with stress almost all the time in publishing Spirit of Change! I realized I was not getting time to rest between issues and my mental and physical health were beginning to suffer routinely at each deadline. Advanced technology has speeded up communication and information processing so much that producing a single issue today probably involves 50% more reading and responding than it did 10 years ago, yet I still have only 24 hours in my day. Without even realizing it, I was trying to pack 12 hours of work into each 8-hour day. Suddenly I was fully aware how overextended I was. I needed to pull back…but how — without losing such a cherished project?
As the year wore on and I pondered my dilemma, it quietly occurred to me one day that I could publish four times a year with the seasons, instead of bi-monthly. Like the first exciting green sprout in the spring, one day the solution just simply appeared. Not only would I receive the break I needed, but the advertisers who support the magazine each issue would also receive an expense break of two issues per year. While readers at first might miss the quicker turnover, it's well known that "absence makes the heart grow fonder" and eventually the readership would come to more fully appreciate each seasonal issue. I delighted in the thought of having the time to be more creative editorially, with the time to plan, collaborate with others and think things through to produce a magazine of richer content each issue, although with less frequency.
Gratefully, I began cultivating and nurturing this seedling idea and am pleased to announce that beginning September 21, 2005 Spirit of Change Magazine will be published quarterly. An annual Holistic Medicine Directory for New England will be published each May, beginning in 2006. Almost as if a new garden is magically springing to life despite the stillness of winter, we have added new members to our staff and over 150 new distribution locations within the past several months. Connecticut, in particular, has heartily welcomed our arrival! We look forward to a bountiful harvest to share from our garden with our new quarterly magazine in September. In the meantime, you will still be able to find us in all our regular locations for the Mar/Apr, May/June and Jul/Aug issues of 2005. Please continue to share your feedback and suggestions with us.
Pia's joyful sprout garden in the city of Montreal.
In closing, I would like to share an inspirational photo that my friend Pia sent me of her sprout garden. For many years, I have admired Pia from afar for her simple, frugal and uncomplicated lifestyle without a car or the electrical plug-ins that most of us consider necessities in life. Yet, here in the kitchen of her tiny apartment in the middle of the cosmopolitan and bustling city of Montreal, Pia tends to the life energies of Mother Earth each day, while nourishing herself in body, mind and spirit. She writes: "My indoor vegetable garden…my joy all through the winter. I grow radish, buckwheat, sunflower, green peas, lentils and broccoli, just until they are about 4-6 inches tall. They make delicious salad greens and are much cheaper than the imported salad we have here in the grocery stores all winter. I also sprout alfalfa without soil. It's fun. I love to see all those greens sprouting in my kitchen when it is cold and snowing outside!" Even indoors, we are blessed by the healing presence of plants and trees around us. May this grace be our angel of awakening.
Carol Bedrosian is publisher and editor of Spirit of Change.