Nation's Largest Dairy Marketer Chooses Profit over Organics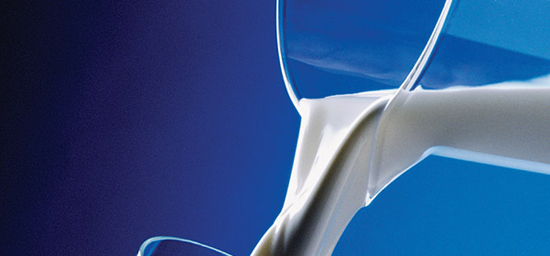 Horizon, a division of Dean Foods, the organic industry's largest name brand manufacturer, rocked the organic world this summer when it was reported that the agribusiness giant intended to create an entirely new, lower-priced, product category — natural dairy — aimed squarely at pirating away organic customers. For the first time the Horizon name brand will market products that are not certified organic. If successful, Dean, the largest milk processor in the United States, will add to the pain many organic farmers are feeling due to slowing sales caused by the economic downturn.
Dean's WhiteWave-Morningstar division, which controls the Horizon, Organic Cow, Silk and other specialty brands and is based in Longmont, Colorado, has launched their "alternative to the organic label" at a time when sales in the industry have flattened after averaging 20% per year growth rates for more than a decade. Recent articles in the New York Times, Boston Globe, and the Associated Press have profiled falling prices and production caps now being placed on farms producing organic milk — with many of these family farmers now facing financial ruin.
"This move by Dean Foods comes at a time when organic dairy farmers around the country are in financial crisis due to a glut of milk," said Mark A. Kastel, Senior Farm Policy Analyst at The Cornucopia Institute, widely recognized as the nation's preeminent organic farming industry watchdog. It questioned why a company, after substantial investments, would want to alienate a market demographic that has proven, over the years, to be highly dedicated and passionate. Organic food has grown from a small niche to a successful $24 billion market category fueled by consumers' desire for a safer and more nutritious food supply.
Dean/WhiteWave's move to substitute "natural" dairy for organic comes on the heels of their recent decision to switch almost the entire product offerings of their Silk soymilk line to "natural" (conventional) soybeans. Many consumers and retailers have expressed outrage when the switch to conventional soybeans was made somewhat clandestinely in Silk products without lowering the price. Industry critics have referred to the move as "sheer profiteering."
"They are handling the introduction of natural products under the Horizon label a little bit differently than they handled their switch to conventional soybeans sourcing in Silk," Kastel stated. "With their soy products the appearance of their packaging and UPC product codes remained the same."
Sara Loveday, a marketing communications manager at WhiteWave told the Natural Foods Merchandiser, an industry trade publication: "We've only been organic in the past and the majority of our business will remain organic. These are our first natural offerings in the marketplace, and Horizon always tries to provide great-tasting products for moms and for families." Loveday continued by saying the natural Horizon products would be "easier on the pocketbook."
"Many consumers do not understand green terminology," said Suzanne Shelton, whose firm, the Shelton Group, just released a national survey examining consumer perception about food labeling. "They prefer the word 'natural' over the term 'organic,' thinking organic is more of an unregulated marketing buzzword that means the product is more expensive. In reality, the opposite is true: 'natural' is the unregulated word. Organic foods must meet government standards to be certified as such," Shelton concluded.
"It is apparent to us that moves toward natural dairy products will have a negative impact on the organic category," said Jack Lazor a certified organic dairy farmer from Westfield, Vermont. "It is now more important than ever that consumers of organic dairy products understand the benefits of organic foods and farming. We need to cultivate meaningful relationships with our customers so that we can cut through the veil of corporate greed where natural is easily mistaken for organic." Lazor and his wife, Anne, widely respected as one of the first organic dairy farmers in the United States, founded Butterworks Yogurt in 1984, a leading organic brand in the Northeast.
"When the first Horizon natural products are introduced — a yogurt aimed at children and single-serve milk — they will promote them as being without growth hormones. But Dean Foods will not be able to mention that the products are produced without pesticides, herbicides, antibiotics and other drugs, and genetically modified feed crops, or that the cows are required to graze in pastures rather than confined to factory farm feedlots. These are all factors that truly differentiate organic production from natural/conventional agricultural and livestock production," explained Kastel.
"Many of Dean's competitors in this industry, including the second-largest organic marketer, Organic Valley, a farmer-owned cooperative, are exclusively organic. Like their farmers, they will live or die by the value and reputation the organic label holds with consumers. Dean Foods can afford this dangerous experiment. If it fails, they can just walk away. But how many competitors and lives of farmers might they destroy in the process?" wonders Kastel.
For more information about organic dairy, visit www.cornucopia.org.