New Hampshire SPCA Honors John Holland's Koda Fund for Animals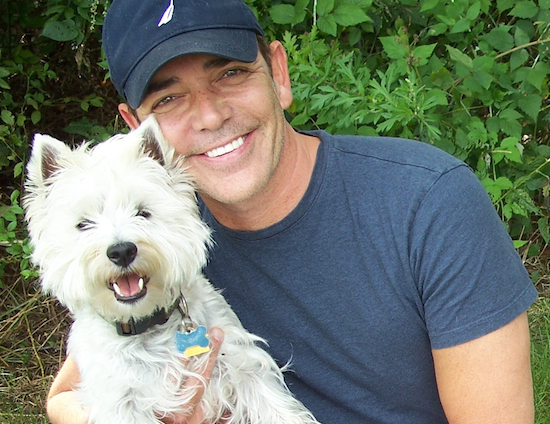 The Koda Fund was established by internationally known psychic medium, John Holland to provide lifesaving care for animals in need. Mr. Holland first began working with the New Hampshire SPCA in early 2009 and has been a constant supporter of animals in need since.
Since 2009, John Holland has performed three events for the New Hampshire SPCA, with 100% of the proceeds going to help animals, contributing over $47,000 toward the expense of saving animals whose lives were in jeopardy. With his last two events, he established The Koda Fund, named for his own adorable dog Koda. The Koda Fund has helped to save several lives so far, including two dogs, both ironically named Dozer, one who had been hit by a car and needed extensive surgery to save his life and leg, the other Dozer was a sweet dog who came in as a stray, bone thin, starved and abandoned on the side of the road. He needed medical support, testing and special food to nurse him back to health. Then there was Mayday, a kitty who was brought in by a Good Samaritan who found her after she'd been hit by a car. She had a broken pelvis and severe damage to her leg. The Koda Fund helped to pay to have little Mayday's life and leg saved.
Most recently, there was Buddy Jo, a dog suffering from bladder stones that needed emergency surgery to remove a blockage that was likely to cost him his life if left untreated. The Koda Fund was there to pay for this very expensive surgery. On Saturday, February 15th, Buddy Jo, healed from his ordeal, was adopted to a wonderful home. He is now living the life that he deserves, and that the New Hampshire SPCA and The Koda Fund was able to give back to him.
"The support and generosity for the events held for The Koda Fund has been more than I could have ever imagined! I'm thrilled that so many animals are benefitting!" said John Holland. "I am passionate about animals and The Koda Fund is a perfect way to give back to a cause that I believe deeply in. Establishing the Koda Fund has truly been a gratifying act of love."
"We are so grateful to John, that by honoring Koda, he is helping to save more animals lives," said Lisa Dennison, Executive Director of the New Hampshire SPCA. "We would encourage others with a similar passion for animals to get in touch with us and find a way to save more lives and experience the joy of giving to animals."
The New Hampshire SPCA is a community resource center that provides animal adoption, education, investigation and sheltering services in a professional and compassionate way. The Adoption Center is open from 11am – 5pm on Monday, Friday, and Saturday, Sunday, 11am-4pm, 11am – 7pm on Tuesday and Thursday, and closed on Wednesday. For more information about the NHSPCA, visit www.nhspca.org.