New! Online Local Guides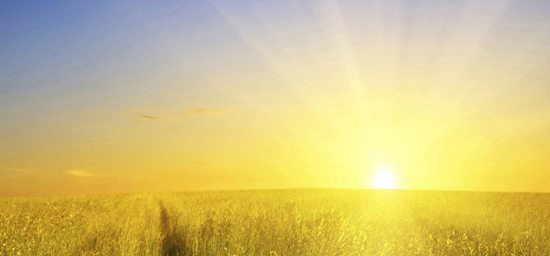 Visit the Local Guide Channel at www.spiritofchange.org/local-guides for information and tips on your favorite holistic topics and expanded profiles for local experts.
Help us create a new local Guide on your area of expertise. Submit articles and get listed as a Local Connection. Email Michella@spiritofchange.org or call (508) 278-9640 to get started!
Dowsing, also called "divining," is the ability to locate underground water, oil and mineral veins, lost objects, missing persons or anything that is lost, by tapping into the subtle energies all around us. Answers and information about anything can be obtained through dowsing as long as the questions are correctly framed. Read "The Beginning Dowser" column series for every-thing you need to know to get started.
Local Connection:
American Society of Dowsers
Join us for a week of workshops and classes with world renowned teachers at the 52nd Annual American Society of Dowsers Convention, June 6-11, Lyndonville, VT. Learn to dowse, not just for water, but also for health, well-being and more.
www.spiritofchange.org/asd
Midlife? Unemployed? Dissatisfied? Maybe it's time to look for new career opportunities more aligned with your values. Holistic education offers unique career programs for training holistic counselors, alternative medicine practitioners, healing professionals and artists.
Related Articles
What is EMDR?
Career Education: A New Generation of Bodywork Practitioners by David Conti, LMT
Local Connection:
Salve Regina University
Are you drawn to a holistic worldview? The Holistic Graduate programs at Salve Regina University in Newport Rhode Island offer a unique blend of three programs: Holistic Counseling, Holistic Leadership, and The Expressive and Creative Arts Programs.
www.spiritofchange.org/salveregina
Seeking guidance and clarification? Readings come in many forms. They may include the use of divination tools such as cards, stones or palms, or they may be readings of information perceived directly through etheric fields including psychic, auric and mediumistic readings. Mediums have fine-tuned their perception to interface with beings in other dimensions and can pass on communication received mentally and through their senses. These beings can include angels, spirit guides, and most frequently, those who have passed away. Communication through mediumship and readings can offer guidance to ease spiritual, mental or physical disease.
Related Articles
Advice From A Psychic by Ross Miller
FAQ: Answers to Link Us With the Beyond by John Holland
Local Connection:
Carole Lynne
Meet Carole Lynne, internationally recognized, credentialed accurate and compassionate psy chic medium, award-winning author, spiritual teacher, public speaker and media spokesperson with over 20 years experience.
www.spiritofchange.org/carolelynne
Local Connection:
Diane Lewis
Gifted from childhood and aware of the invisible world around her, Diane Lewis is a psychic, spiritual healer and medium who offers private intuitive life readings, medium readings and healing sessions.
www.spiritofchange.org/dianelewis