New Permaculture-Certified Urban Farm School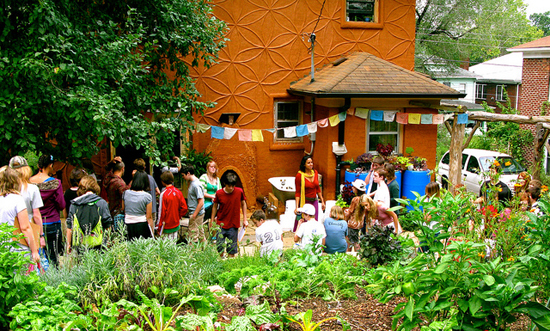 Based in one of the country's hotbeds of local food culture in Asheville, North Carolina, The Urban Farm School is a comprehensive, 30-week program for students to learn the ins and outs of how to be a successful urban farmer. The goal of the school is to train people who can help establish neighborhood CSA's, green schoolyards, community gardens, farm-to-restaurant projects and overall urban food security.
Students will learn how to:
1) maximize yields in minimal space
2) diversify farm production
3) connect the dots between farming and potential partners, clients, community collaborators, and stakeholders
4) demonstrate what is possible in one backyard
5) further the meaning of food security in our cities
The curriculum includes a full range of topics from design and budgeting to soil fertility, harvesting and preservation, to aquaponics and animal husbandry, to herbal medicine and forest gardens. This food-centric school brings together enthusiastic farm- and food-growing students with the practitioners, the projects, the networks, the skills, and the visions to effectively farm in the city.
The Urban Farm School runs April 1–October 30, 2013 at the Ashevillage Institute and Sanctuary. In its first year the school will accept 12 students. Applications are being accepted now on a first come, first served basis. For further information please visit www.ashevillage.org or call (828) 279-1955.