New State Vaccine Bills Threaten Vaccine Choices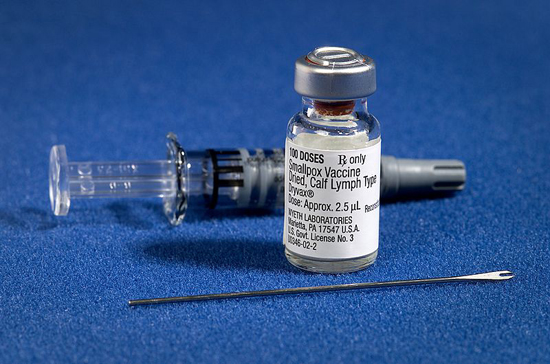 There is a flurry of activity across state legislatures regarding vaccines. According to the National Vaccine Information Center (NVIC), 91 bills — including companion bills that appear separately in the House and Senate — are currently being tracked across 33 states by the NVIC Advocacy Portal.
Since the Portal launched in 2010, the number of bills threatening the legal right to make informed, voluntary decisions about vaccination in America has grown at an alarming rate. For comparison, the portal tracked 61 bills in 25 states in 2011. Director of Advocacy Dawn Richardson noted that the bills have common themes: attacks on exemptions, employee vaccine mandates, tracking systems/registries, meningitis vaccine mandates and human papillomavirus (HPV) mandates.
A number of proposed bills are attempting to restrict the use of conscientious or philosophical, religious and medical exemptions to mandatory vaccination laws. In Vermont, companion bills HB 138 and SB 102 suspend philosophical and religious exemptions if the vaccination rate falls below 90 percent. There has not been any floor action on these bills, which means there is still time for Vermont residents to make their opinions known to legislators.
Vermont NVIC state director Jennifer Stella noted these Vermont bills are harmful because the autonomous right to decide whether or not to inject a drug into your body or that of your child should not be contingent upon the number of people exercising that right. She strongly encourages Vermont's elected lawmakers to consider the importance of preservation of the fundamental human right of informed consent, and not grant any further power to unelected agencies.
Another hot topic across multiple states is "no exceptions" employer mandates tying vaccination status to right to employment. In Vermont, legislators are considering SB 103 and HB 114 that would require pertussis vaccinations for teachers and child care workers. Though there has been little action on both bills, it is still a great concern that teachers, as well as child care workers, are being targeted with vaccine mandates that could end their careers.
Watch for an interesting debate in Connecticut, where SB 1128 proposes flu vaccine mandates for health care workers who have direct contact with patients and residents, and HB 5539 proposes flu vaccine mandates for nursing home employees, but SB 55 proposes a prohibition of any employer from mandating flu vaccine as a condition of employment.
In 2013, NVIC co-founder and President Barbara Loe Fisher wrote a referenced commentary about the aggressive movement toward unfair employer mandates and how several major labor unions, such as the American Nurses Association and Services Employees International Union (SEIU) Healthcare Employees Union, oppose such mandates. Vaccine choice advocates warn the public that bills of this nature in Vermont, Texas, Connecticut and all the other states need to be opposed and legislators need to be educated.
The NVIC Advocacy Portal helps citizens achieve and protect the right to informed consent and vaccine exemption. It is at the state level that mass vaccination policies are made and where your action to protect your rights can have the greatest impact. By signing up to become a Portal member at www.nvicadovacy.org you will receive advocacy alert emails when action is needed to support efforts in your own state or nationally. — Patrice La Vigne, National Vaccine Information Center