Nothing Ventured, Nothing Gained: The Benefits Of Volunteering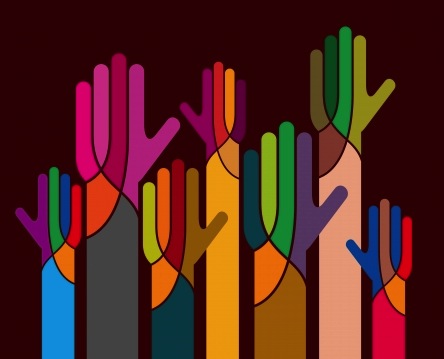 Are you looking for something new and exciting to do this year? Something different that doesn't cost anything but time (and maybe a little leg work)? Try volunteering! April is National Volunteer Month but anytime is a good time to start.
Being a volunteer pays off in many ways. The following are the top five rewards I've gained as a volunteer at a local senior center:
1. A sense of community. I began volunteering at a local senior center in 2013. I work two days a week and have come to know many staff and members. I'm on a first name basis with lots of wonderful people who I enjoy seeing every week. Regardless of whether anyone is paid staff, a member or a volunteer, there is the sense that we are all one big group with the goal of providing the best experience for everyone at the center.
2. Continuous learning. I volunteer at the information and assistance desk and the gift shop. Each position has different duties and people that I interact with. There's a variety of things to do and learn. There are also extra activities such as holiday events, festivals, fundraisers, seminars, meetings etc. So, I can pick and choose an event that interests me and help out on tasks I enjoy doing. There is never a shortage of things to learn.
3. Meaningful and rewarding work. Answering members' questions on the phone or in person, guiding members to the right person or room, obtaining information for staff, helping with a store purchase, sharing jokes and smiles with everyone are all things that give me a sense of satisfaction. The work I do, in some small way, can make a difference to someone here at the center. Whether it's a large or small task, I am helping someone and that is profoundly meaningful to me.
4. A flexible schedule. Although I work the same shift on the same days, I know that if something comes up (either a planned event or an unexpected one) I simply notify the staff as far in advance as possible so as to eliminate any disruption to the center's operation. They are very accommodating and understanding of volunteers' needs and concerns.
5. Friendship and fun. Last but certainly not least, I have a lot of fun here. There are so many nice people to talk to and joke with. I have never come to the center on any occasion where I have not laughed or smiled at least once during my shift. When you know you are going to a place where you're going to be with great people and have a good time, what could be better that that?
If you've considered volunteering or even if you haven't, there's no better time than now to get started. Your community (and the world) needs your help. And, as most volunteers know, there's a "kindness karma" that happens. It goes like this; no matter how you choose to invest your time, you'll get back just as much, if not more, than you give.
There are numerous causes to help out with as a volunteer. If you don't have anything in mind or would like to see what is available, the following websites may be a good place to start:
www.volunteermatch.org – Various organizations in your geographic area.
www.allforgood.org – Various opportunities and different geographic areas.
www.idealist.org – Worldwide opportunities are listed here.
www.nvoad.org – National Volunteer Organizations Active in Disasters.
www.liveyourdream.org – Opportunities for women and girls.
www.aarp.org – Share your experiences and skills in your community.
Marjorie Faes is a freelance writer with a variety of interests. She has written for Bas Bleu, Church Educator, Fate, Five, and Grief Digest among numerous other titles. Marjorie and her husband reside in Clarence Center, New York.
See also:
Be A RAKtivist And Help Change Your Community
It Was a Blighted City Block. But This Woman Is Turning It Into A Solar-Powered Ecovillage