Null and Void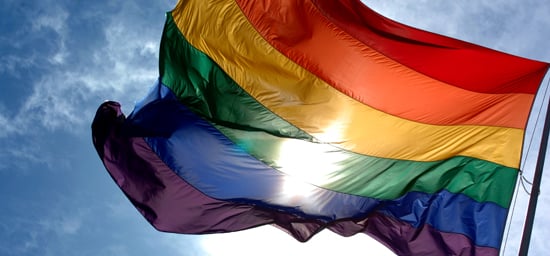 I knew it was coming. The announcement that the California Supreme Court would rule within the month on the legality of San Francisco Mayor Gavin Newsom's initiative granting of marriage licenses to same-sex couples had been made weeks earlier. But the Oakland Tribune story that the ruling would be announced at 10 am this very morning, August 12, caught me by surprise.
I had just arrived at work. Noting it was 9:57, I dropped everything I was supposed to do and raced to the radio. Good old 24/7 KCBS-AM newstalk radio. Weather, traffic, and then the headlines. Shortly after the hourly recitation of Bush's latest lies and travesties of justice, the blow came. California's Supreme Court justices had ruled 7-0 that Newsom had exceeded his authority by ignoring the state law, approved by majority referendum in an earlier era, that marriage could only be between a man and a woman. As for the marriage license that David and I had received on February 13, the day after the first marriages were performed in San Francisco City Hall, it had been rendered null and void. The vote was 5 to 1 with one abstention.
I was stunned, crestfallen, hurt and angry. In an age when Bush and crew were attempting to circumnavigate the courts by calling every decision that upheld the constitution a product of "liberal activist judges," judges upholding the authority of law had seemed likely. But how dare they tell me that one of the most important events of my life, whose impact I feel every waking moment was no longer recognized as valid?
I kept listening to the news. A political analyst declared that my marriage certificate was worthless, and that I might as well toss it unless I wished to keep it as a memento. My work supervisor, Tom Ammiano, the man I had initially called on February 13 to find out if the coast was clear for us to head to City Hall, declared that nothing could nullify the incredible joy and elation over 4000 couples and their supporters had felt in the weeks while licenses were issued. I knew Tom was right — that one of the most ecstatic, boundary-breaking days of my life could never be taken from me. But years of emptiness once again pulled me through layers of despair.
And then it hit me. I felt just as I did in the late '60s. Everything I believed in was either illegal or considered against the grain. The dope I smoked, the acid I dropped, the war I opposed, the men I lusted after, the draft that pegged me for cannon fodder, the blacks I helped to register in 1965, the social equality and right to joy I fought for.
I reflected on my past. I began to resolve my long-standing sexual identity crisis as I approached my 24th birthday. A few months before Stonewall, I had entered my first gay bar and begun to live with my first lover. The following spring, when I started the New Haven Gay Liberation Front and then moved to New York City to live in pioneering gay collectives, wear nail polish and long pierced earrings in the street, and again grow my hair long, I could care less what "they" said.
I did what I needed to do to reclaim the parts of me that parents and society had done their best to suppress. In the process, I upheld the rights of others who had been equally oppressed. As long as my actions defended freedom and didn't hurt anyone, what was the problem?
The problem was that almost 40 years later, the state was back to policing my most intimate actions. People in black robes had once again "defended the law" by declaring that the law of nature does not apply to lesbians and gays. Just as bad, right wing fundamentalists seemed closer to overturning Roe vs. Wade and denying women the right to control their own bodies. I was far more in touch with my feelings than I was in my twenties and thirties, and my heart was hurting.
I made a number of calls, sent out a bunch of posts when I got home, and spoke to a number of people. Most of the messages of concern and support I received were from straight people. I began to feel better. My friend Joey Cain, head of the San Francisco Lesbian Gay Bisexual Transgender Pride Celebration Committee (boy, were titles simpler in 1970) told me about the 5:30 pm rally in San Francisco. But that conflicted with our plans to attend our first Neighborhood Crime Prevention Council meeting since we had become highly visible married minority homeowners in the heart of Oakland's densely populated barrio. When David said we needed to tend to our own community first, I acknowledged my need to protect my immediate turf. And when attendance connected us with two lesbian couples, the first members of our tribe we have met in the area in over three months, I knew we had made the right decision.
When we returned home, I found an e-mail post from a fellow member of the Northern California heart-centered gay/bi men's Billy Club community. He had just attended an affirming protest rally in Santa Rosa, two hours north of San Francisco, and relayed the following story:
"A gay friend of ours, a tour guide in San Francisco, was giving a bus tour to a bunch of folks from Kentucky this morning. When the bus went past City Hall, they found traffic slowed by all the news media. Everyone was wondering what was going on.
"Our friend had the bus stop. All the folks waited inside while he went over to find out what was going on. When he returned and told everyone that the California Supreme Court had just rejected all of the gay marriages, the whole bus broke into applause. Needless to say, his day was devastated as he spent the next several hours broken-hearted, guiding these people through SF in a business-as-usual manner."
Besides thanking my fellow Billy for his resolve "to do everything I can to honor those in relationships around me, and to put myself in a place where I can effect change such that all loving unions will be recognized," I lamented that his friend had not seized the opportunity to come out. It is by becoming examples, by living the gay love that is our strength. Coming out may ultimately be a "personal decision." But as the New Jersey governor debacle demonstrates, loving from the closet can have drastic collective consequences.
We are all connected. Perhaps that's one reason the forces of reaction fear same-sex marriage so much. It sanctions the heart-connection, the spiritual bond between all human beings that those who achieve power through polarization consistently deny. We are loving human beings who deserve to live in a world where all living things are free to thrive and honor the holy spirit they embody. Same-sex marriage is an essential step in that direction. It is a right we all have this very moment, and one that will be recognized in U.S. law no matter what they say.
Jason currently writes about music as a reviewer for several publications including Spirit of Change Magazine, as well as reviewing audiophile equipment for publications throughout the United States. He is a member of the Music Critics Association of North America and the International Association of Whistlers. http://www.jasonserinus.com Visit .