Obama Creates Three New National Monuments Protecting Another 1M Acres of Public Lands
Obama has protected more than 260 million acres of public lands and waters; more than any other president.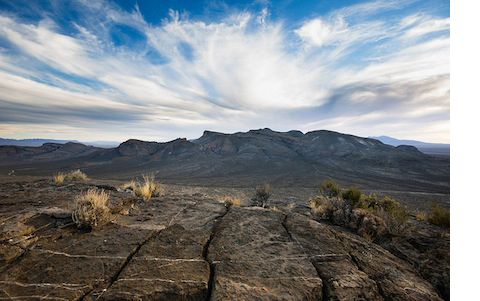 Using his authority under the Antiquities Act, President Barak Obama today signed into being three new national monuments in California, Nevada, and Texas. Together, the new monuments protect more than one million acres of public lands. National monument's are similar to national parks, except that they can be created from any land owned or controlled by the federal government via a presidential proclamation. With these new designations, Obama will have used the Antiquities Act to establish or expand 19 national monuments in the United States. Altogether, he has protected more than 260 million acres of public lands and waters – more than any other president.
The new monuments are:
Basin and Range National Monument, Nevada
Less than a two-hour drive from Las Vegas, Nevada's Basin and Range is an iconic American landscape that includes rock art dating back 4,000 years is an irreplaceable resource for archaeologists, historians, and ecologists. This monument — the largest of the three — will protect about 704,000 acres of public land. Among one the most undisturbed corners of the Great Basin region, this area shelters at least two dozen threatened and sensitive species, including 2,000-year-old bristlecone pines and is the wintering ground for elk, mule deer, pygmy rabbits and the greater sage grouse. Conservationists have long campaigned to save this stretch of land. The protected area also includes artist Michael Heizer's famous ongoing land art piece, City (1972–present). The monument allows for the continuation of certain historic uses, including livestock grazing and military use. It will be managed by the Bureau of Land Management.
Berryessa Snow Mountain National Monument, California
Rising from near sea level in the south to over 7,000 feet in the north, this 331,000-acre monument lies at the heart of Northern California's Inner Coast range and includes dozens of unique, biodiverse ecosystems. The area supplies water for millions of people and supports a wide range of outdoor activities, including hiking, hunting, fishing, and camping. According to a White House press release, a monument designation for this region is likely to increase visitation and could generate an additional $26 million in economic activity for local communities over five years. The monument will also protect cultural sites of Native American tribes who have inhabited the region for more than 11,000 years. The site will be managed by the US Forest Service and the Bureau of Land Management.
Waco Mammoth National Monument, Texas
The Waco Mammoth site features an incredible collection of well-preserved remains of 24 Columbian Mammoths from more than 65,000 years ago. It also includes the nation's first and only recorded discovery of a nursery herd of mammoths from the Pleistocene epoch. The excavation area, which offers scientists a rare opportunity to study one of the largest of all mammoth species, has also produced remains from other animals of that epoch including the western camel, saber-toothed cat, dwarf antelope, American alligator, and giant tortoise. The site will be managed by the National Park Service in cooperation with the City of Waco and Baylor University.
Maureen Nandini Mitra, Managing Editor, Earth Island Journal.In addition to her work at the Journal, Maureen writes for several other magazines and online publications in the US and India. A journalism graduate from Columbia University, her work has appeared in the San Francisco Public Press, The New Internationalist, Sueddeutsche Zeitung, The Caravan and Down to Earth.
See also:
Oak Flat Protesters Plan March on Washington to Protest Apache Land Grab
Never Mind Cliven Bundy: Here's the Real David vs. Goliath Story Between Ranchers and Feds