Organic Dairies: Whose Side Are They On?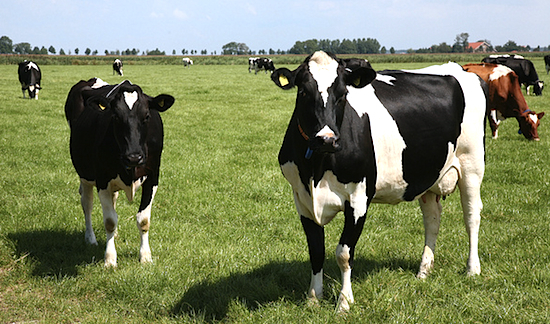 Some of the leading producers of organic dairy products belong to an association that is fighting tooth-and-nail to prevent you from knowing if your food contains genetically modified organisms (GMOs).
In mid-June, four groups, including the Grocery Manufacturers Association (GMA) and the International Dairy Foods Association (IDFA) filed suit against the state of Vermont in an effort to overturn Vermont's mandatory GMO labeling law.
As it turns out, some of the leading organic dairy companies, including Stonyfield, Organic Valley, Aurora Organic and White Wave/Horizon Organic, are members of the IDFA—which not only joined in the lawsuit against Vermont, but publicly supports a federal bill, introduced in April, that would prevent any state from passing a mandatory GMO labeling law.
The OCA called on the leading organic dairy companies to withdraw from the IDFA. They responded by stating that they would not do that, but that they had "collectively and formally protested" the IDFA's decision to join in the lawsuit against Vermont and were in "continued discussions" with the association regarding reversing that decision.
They also stated that while they had contributed money and resources to pass Vermont's GMO labeling law, they believe that "one national labeling standard" is preferable to "different state standards."
The OCA has asked the dairy companies to publicly state their opposition to the IDFA's role in the lawsuit against Vermont, and to clarify their position on a national labeling standard by publicly supporting a federal mandatory (not voluntary) GMO labeling law, such as the Boxer-DeFazio Bill. So far, they have not responded to those requests.
Read the Open Letter to Organic Dairies
Complete list of IDFA Members