Smart Meters Are Not An Environmentally Sustainable Option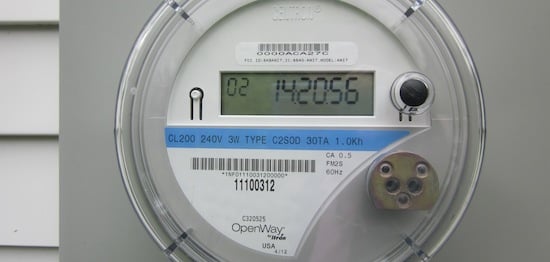 Information about the upcoming Environmental Sustainability event at the Hanover Theatre (Tues, September 24, 5:30-7:30pm) came to me this morning. I thought it might be a good time to share my viewpoint as a Worcester resident.
As you're aware, National Grid is attempting to establish a pilot program to deploy smart meters in Worcester. For the last several months, I have been actively involved with others in the opposition initiative to stop the proposed deployment. Our situation in Worcester is of interest to aware and environmentally attuned folks both within and outside Worcester for one significant reason: If the pilot is approved here, smart meters would soon be deployed throughout the state.
It's essential to underscore the regrettable fact that many environmentalists tend to view smart meters as a positive thing because utilities have sold them and others a "bill of goods" leading them to the erroneous position that these two-way digital wireless meters are good for the environment. A careful review of available data — more is increasingly being revealed — shows the case is quite the opposite. In fact, much research has been done to debunk, in particular, National Grid's statistics as distorted, inaccurate at best.
The pilot program was approved in August 2012, but National Grid had already installed 5000 meters before that with meters "donated" by the manufacturer, Itron. Most people who have them aren't even aware because of the "small print" inserts stipulating an "opt out" program versus an "opt in" one. So, in effect, most people who are signing on to the program haven't signed on at all. And they don't (yet) have a clue about the negative ramifications.
My involvement began when I became aware that a community a mile away had initiated a campaign to stop installation of a Wimax tower (80-foot tower plus 10-foot antenna) in their residential neighborhood. I began supporting their efforts and soon realized that, if it wasn't good for their neighborhood, it wasn't good for anyone's environment.
There is considerable data available to cast at least significant doubt on deployment of smart meters for three major reasons:
Smart meters put into place a system that allows collection of consumer data in a way that poses a serious violation of Fourth Amendment rights and a clear invasion of privacy; this data also becomes subject to abuse through hacker and terrorism activity.
In smart meter pilot programs, consumer cost initially declines, but once the program is fully implemented, bills have been shown to double and even triple. This is especially disconcerting for single parent families, the elderly and disabled. Attorney General Martha Coakley has gone on record as opposing the NG plan based on her evaluation of the economic figures which show the proposed pilot to be among the highest of any implemented elsewhere. Despite her opposition, the Department of Public Utilities has chosen not to take her position into consideration.
No studies have been conducted to show that smart meters are not harmful. The 2012 Bioinitiative Report summary of 1800 new studies indicates biological impact from radio frequencies.

Connecticut and New Jersey have opted not to deploy smart meters and many municipalities throughout the country have placed a moratorium on smart meters. The issue is, in fact, a concern of international proportion. Germany, for example, announced it will not deploy, regardless of what the European Union dictates.
In summary, scores of credible sources have gone on record as opposing deployment based on one or more of the hazards: health concerns, privacy, security, safety and/or exorbitant costs… with few or no benefits for consumers.
Only by supporting people to become aware can they be empowered to speak out on behalf of themselves and their neighbors. Updated info is available at haltmasmartmeters.org/worcester. The newly-released film, Take Back Your Power, can be streamed live for just a couple dollars.
In the newly released documentary Take Back Your Power, Dr. Frank Springob of Port Angeles, Washington details the trauma to human blood cells from smart meter exposure as revealed in "before" and "after" exposure sequences via dark field microscope samples.