So-called "Smart" Meter Threats Exposed; Meetings in Dorchester and Worcester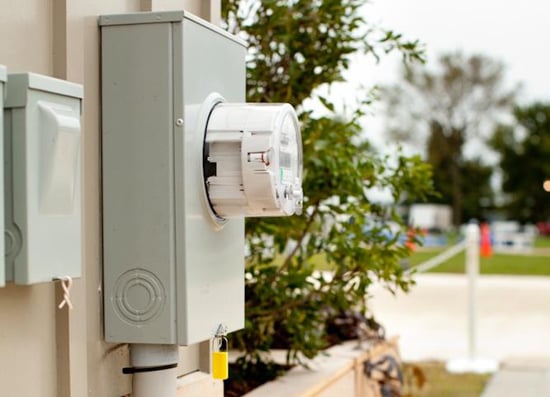 Smart meter home installation could be coming to your area soon. Image courtesy of Lachlan Fletcher, Studio 18a.
Liberals and conservatives, unlikely allies in today's political climate, have united to battle imminent installation of wireless smart meters on every Massachusetts home and business.
HaltMAsmartMeters.org (HMSM), a state-wide organization educating the public about the dangers of smart meters, is gaining momentum. At public events hoping to derail the smart grid before deployment continues across the Commonwealth, HMSM presents evidence that smart meters are not smart, safe, economical, secure or green. Ex-CIA Director James Woolsey expressed their position succinctly: the smart grid is "…a really, really stupid grid."
The Commonwealth's largest smart grid/meter pilot program is underway in Worcester. HMSM advises Worcester ratepayers to summarily reject smart meter installation and to demand that their analog meters be reinstalled. A forum is scheduled for April 22nd at the Worcester Public Library, Frances Perkins Branch at 7 p.m.
On April 24th at 6:30 p.m. at the Boston Public Library Dorchester Lower Mills Branch, HMSM will present a brief overview of the smart meter/grid initiative followed by Q&A. Camilla Rees, MBA, co-author of Public Health SOS: The Shadow Side of the Wireless Revolution will be the keynote speaker. Scientifically-measured microwave radiation hot-spots apparently created by the Baker Chocolate architecture will also be examined.
Thousands of smart meter-related health complaints have been lodged across the U.S. Scientists warn the so-called smart wireless meters/grid is an environmental health threat, but it seems the MA DPU is not listening. HMSM said the billion dollar Massachusetts smart meter/grid deployment, unless it is stopped, will fulfill the promise to make electricity rates "necessarily skyrocket" via rate hikes and tariffs. The meters have caused fires and MIT stated that the smart meters make the electric grid more vulnerable to cyber attacks. Most disturbing for some citizens is the unprecedented invasion of privacy. Activists across the country worry that smart meters are virtual keyholes enabling strangers to peer into every household's daily activities and schedule.
HMSM has forged alliances with, among others MaineCoalitiontoStopSmartMeters.org and MarylandSmartMeterAwareness.org. Following their win in Maine Supreme Court, Mainers are engaged in the first comprehensive investigation by a PUC into the safety of smart meters. Last month a score of Maryland residents beseeched their Economic House Committee for a paper tiger opt out alternative.
Clare Donegan is a member of Halt Massachusetts Smart Meters. She can be reached at donegan.clare@gmail.com.
Related Articles
Smart Meters: The Winter Solstice Tsunami of 2012
The Invisible Pollutants: Electricity and Magnetism