So Many Thank You's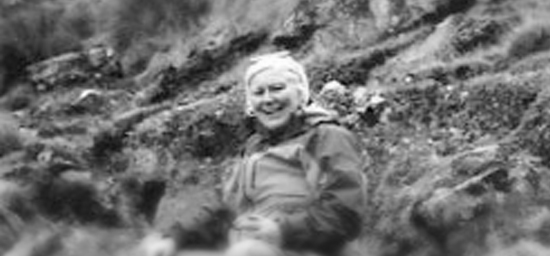 Lately, I hear a childhood song, like a refrain, "You can open any doors with these. One little word is 'please,' and the other little word is 'thank you.'" It reinforced manners I was taught. It wasn't till decades later that I learned another gift of thank you.
In December 2005, I heard a former convict vividly recount how, when he learned to give thanks and praise for everything, miracles happened. This was another way of saying what I'd heard many times before: if "thank you" is the only prayer you can make, it is enough. This was a great help to me, who struggles with traditional prayer.
I had many opportunities to pray this prayer before and during my trip to Machu Picchu and Peru. After buying my hiking clothes, I still needed a poncho, binoculars and wanted a wristwatch and a journal. They turned up in an Army/Navy store, a church bazaar and a thrift store, respectively. Thank you.
The night before I left, I went to CVS to pick up some last minute items. The Peruvian sales associate gave me a good suggestion from her personal experience to slowly eat a light breakfast each day so as to be able to hike through the morning. I thanked her and silently thanked her again each morning afterward. By following her recommendation, I was, literally, able to "make the grade."
Our guides instructed us to tell them immediately if we were in any distress — experiencing lightheadedness, nausea, headaches or anything else. Our first stop was at the cathedral in Cusco. To my surprise, I had a headache and felt nauseous. A guide suggested that I drink some bottled water and rest. I thanked him and drank some water from my backpack. I silently gave thanks that I felt better immediately. Another time during a hike, my Pilates teacher "appeared." "It's an inhale….it's an exhale," I remembered, and kept walking without needing to stop. I thanked her silently too.
Every level of hiking in the Andes was challenging for me. Someone silently extended a hand each time I needed help stepping up. I was given a bottle of precious water until I could get more on the bus. Several times I couldn't find my way to my breath or my pace. I thanked each of the guides and a companion when they gave me on the spot directions, which I could, and did follow. I silently gave thanks each time I could breathe again.
On our first day at Machu Picchu itself, I found myself crying and backing away from what I thought was a sheer drop several feet away. Another walker and one of the guides immediately took one of my hands. At some time in his life, the walker had had an experience similar to mine, when his fears had overtaken and immobilized him. A wise, compassionate man helped him move from that place, back to a place of safety in himself so he could move forward. As the guide quickly came to my side, he asked, "Do you trust us?" I was able to say, "Yes." Then my two wise companions walked with me the needed distance together until I could walk unassisted. Thank you.
Weeks before I left, a co-worker predicted that my determination would help me get through the rigors of the trip. I was grateful that I had persevered to meet the unforgettable experience of being at Machu Picchu. I was awed by the beauty, dimension and sheer, powerful presence of the mountains surrounding us. I knew that my experience of the mountains and deep appreciation of the incomparable color of the flowers, the land, the peoples' weavings and the unpretentious, gracious people themselves, helped make this trip the one that changed my life physically, mentally and spiritually.
While I was in Peru I learned that buttons there are used for bartering and for personal adornment. A guide agreed to carry any buttons I sent back to some of the mountain women we met. Since my return home, I've sent more than 14 pounds of buttons to the guide! Thank you for an opportunity to help in return.
Previously, "thank you" — saying it, sending thank you notes, returning a favor — was a sincere response on my part. Now, I also know it unfailingly brings me other marvelous gifts in return. It is significant I had this realization after going to Peru, where reciprocity is as woven into the fabric of the peoples' lives, as surely as the brilliant red, yellow and purple hand dyed wools are in their weavings.
Sunny Davidson is a freelance writer and traveler, and frequent reader of Spirit of Change.