Soul Food Music in a Junk Food Culture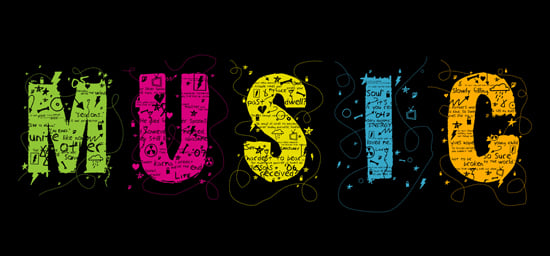 Late last winter I attended a formal dinner dance. I was greatly looking forward to the dance portion of the evening. I love feeling the rhythm of music pulsating within my body. Feeling moved to move is something that brings me great joy.
But alas, my experience turned out to be nothing like what I had hoped for. Instead of bringing old records to spin or CD's to queue, the disc jockey had brought along his personal computer to act as both sound system and record player.
While I appreciate that computer technology can be an art form itself, and I have experienced high tech wizards who can use their sound optimizing machines to create transformational musical experiences, this was not to be at this dance. What emerged from the DJ's non-sound optimized machine was music that, for me, felt so flat, so synthetic, that the beat and energy I knew to expect from favorite songs was missing entirely. The effect was numbing. And rather than feeling inspired to move, I found myself feeling drained. The sense of vital life energy that can be expressed in music was missing.
This was a new experience for me. As a person who makes it a priority to eat foods that are whole and nutritious, I realized I had unexpectedly discovered that music too can come in "soul food" and "junk food" varieties.
My love of soul enriching music attracted me to join the Mystic Chorale five years ago. The Mystic Chorale is a chorus of more than 200 voices, founded by songleader Nick Page. While on the one hand, Mystic is one of an abundance of wonderful Boston area community choruses, there are some very special elements to Mystic that make it unique. Mystic strives to make music a participatory experience — to quote the Mystic mission statement, "creating a dynamic collaboration among the bold and the shy, the untrained and the trained, the audience and the performers, challenging all of us to be truly amazing."
Mystic also strives to "promote singing as an act of compassion, believing when we create harmony we make the world a more beautiful place and in so, doing, become a healing voice for our communities andourselves." It is no surprise that the musicians who work with Mystic are particularly soulful and inspiring. Three who I have had the privilege of getting to know are vocalist Louise Grasmere, pianist and music director Jonathan Singleton, and saxophonist Willie Sordillo. All three bring a deep spiritual connection to their music, enriched with years of study and refinement of technique. It seems fitting that Jonathan's new CD was entitled "Soul Food."
I was curious to hear how they might articulate what made music soulful, and what inspired them to express themselves and reach others' souls. It seemed natural to include singing teacher turned medium Carole Lynne in my interviews, since her work for many years was called "Singing for the Soul®."
I found a number of themes running through their reflections:
All have had a lifelong connection with music that is fundamental to who they are as human beings.
Music has been a spiritual pathway for all four musicians, a way to both connect and express their souls.
For most of them, making the connection between feeling deeply called to music and developing music as a career took some time.
Music provides a profound way for all of them to connect with other people.
Music can be a vehicle to work towards a higher social good.
Louise Grasmere
Louise Grasmere reflected, "I don't remember music ever NOT being a part of my life. It was just there. There's the point when you start to see that there's something you do that's different from other people, when you realize 'this is something unique about me.'" For Louise, this came in high school, when by playing guitar and singing folks songs she provided the background music for the school play.
"The spotlight came on and there I was with my guitar. I sang. My experience at school completely changed. I had been a regular kid trying to find my way. From that day on I was known as a musician. It cemented my identity as a musician. People never talked to me before. And now there was a reason to talk to each other. Then you discover the other musicians."
Today, Louise is involved in music in many different ways. She teaches voice, has a dance band, had a performing band that does work on her CD's, and has various percussion groups. She is also a soloist for the Mystic Chorale and other groups. She leads workshops. She does recording work for other artists, and produces for groups that need help in the studio.
Louise recalled an interview she heard with B.B. King. "He said if you don't enjoy the process of music, if you don't enjoy 99% of the time doing other things related to music, not just playing music, then you shouldn't be doing it. You only get to play music a small part of the time." Louise has learned to embrace and enjoy all the different dimensions of her musical life. "If I have a life that's filled with music, I am satisfied at the end of the day."
Louise appreciates the power music has to bring people together, to build connection. "There's a kind of empathy that develops between musician and audience when you're expressing something. There's a connection that happens because of shared emotional experience. People will listen to a song and it will make them think about their life. I think that's what all good music does for people. It makes you feel something." When Louise sings, she is embodying her connection with the song, expressing her emotional connection with the melody, the rhythm and the words, and I have seen and felt for myself how deeply touching this is inside.
Willie Sordillo
For saxophonist Willie Sordillo, music is something that has been part of his whole life. "Since I started music when I was young, I took it for granted when I was growing up. It was just part of who I am. In college I got involved with writing songs. I walked around with a guitar all the time."
Like many children, Willie started taking piano lessons as a young boy. "My mother was a big influence in the beginning. She played the clarinet and Hawaiian guitar when she was younger. She wanted us to take piano lessons. I started when I was seven. The teacher was the church musical director who had played in John Phillip Sousa's band. He was a character. In addition to giving piano lessons, he'd give you a pair of drumsticks or a saxophone. I ended up taking lessons in piano, guitar and saxophone. At nine I decided I just wanted to learn saxophone, and my formal training in anything else stopped. You have to love the instrument you play. It's important to play it because you feel called to it."
Willie was drawn to the alto sax, because of its range and the sonority of the human voice. "It's very much about singing through the instrument," noted Willie. "I consider it my singing voice. I can express my soul through the saxophone. Music can often express things words are not able to capture, no matter how artful the person putting the words together is. There's a great Charlie Parker quote. 'If you haven't lived it, it won't come out of your horn.' Every experience you have goes into what you play, what you can express. The more you embrace making music as a spiritual act, the more soulful it becomes."
It's this "feeding the soul" which makes music such a fertile ground for making connections, communicating, inspiring. "A lot of what music is about for me is creating a connection with other people — expressing experiences all of us share because we are on this planet together," commented Willie. "If I can find a way to tap into my deeper feelings and experiences, it will tap into the experience of the listener. It's difficult to play your best when it's not cycling through the audience. It's a partnership. And it's also a partnership with other musicians. I feel really blessed to play with some pretty amazing musicians on a regular basis. These wonderful, soulful and creative artists affect my playing tremendously."
Willie comments that for him at this time, "Music is a form of worship. It's a sacred thing. I want to use music as a way of saying 'thank you' for the blessings I've been given in my life. I also want to use it as a tool for peace, not only connecting with other people, but also playing in situations that promote a more peaceful harmonious world."
Willie has not only played at many fundraisers for humanitarian causes but also helped produce them, including a concert for the Olive Branch Fund for Humanitarian Aid in Iraq. He has played at the AIDS Walk several times, events for an organization called Boston Cares and for the Women's International League for Peace and Freedom. "I've done a lot of anti-war and anti-nuclear events over the years," Willie reflected.
An exciting project Willie has recently embarked upon is a weekly jazz worship service at Old South Church in Boston. "For a long time I have had the goal of not having my life separated into compartments, but to have my political and social leanings and my artistic expression be integrated, to be all one thing. This service provides an opportunity to put all the pieces together. The group of people we are hoping to reach we call seekers — people feeling a need for some spiritual connection in their lives, but who have not yet identified a specific spiritual path. This is an alternative service that will reach people who want a spiritual experience, but haven't yet identified how to find it."
Jonathan Singleton
When Jonathan was at a small college in Michigan, he met a man who was a Berkelee graduate. "I hadn't been aware of Berkelee," Jonathan acknowledged. "Berkelee trains you to be a working musician, to have a career. Up until that time I hadn't figured out how I would be able to make a living. I didn't know what options there were besides being a classical musician trying to get into an orchestra."
When Jonathan first started playing piano in high school, he felt called to it. "The call was powerfully propelling. I was doing a little self-taught theory class and was playing chord progressions. I played something that moved me very deeply. From there on, I always tried to recapture the music that affects me on a deep level whenever possible. That's the kind of thought that informs the music I conduct and play — music that affects people on a spiritual level."
Jonathan reflected, "Being soulful comes from a willingness to look into your own soul. The abstract part of it is recognizing that you have a soul and can connect with it. It takes a willingness to be open and responsive to both your soul and how it responds to all the stuff going on around you. You learn through a process of feedback what nurtures you, so you can pick and choose those things. As you become better at taking care of your soul you become better equipped to take care of others and their souls."
Jonathan noted that soulful music requires a balance between technical proficiency and the ability to express emotional and spiritual feeling. "One doesn't have to preclude the other. Creating music that is rich both emotionally and spiritually can only be enhanced by being performed with good technique. I think there are people making artistic statements in all genres of music, including hip hop, industrial, smooth jazz and other commercial forms. When people let themselves be primarily motivated by trying to achieve commercial success is when they can lose the soul connection. What killed disco in the 1980's was that people began to react negatively to the plethora of soul-less disco songs created merely to enjoy commercial success. Yet I can find some disco songs that really move me. So, it's not the genre of the music that determines its soulfulness, but the intentions of the creator and the response of the listener."
Carol Lynne
For Carol Lynne, music was not only a medium to express one's spirit, but also a personal spiritual pathway leading to other forms of expression. "My journey started with music," said Carole Lynne. "I was singing solos in the church choir as a three year old. It was through music that I really found my spirituality."
I developed a singing program called "Singing for the Soul" which recognizes that each of us is a unique vibration — just as every sound uttered with the voice has a unique pitch, quality and therefore vibration. As we sing, we open the soul, and are therefore more likely to be in touch with our inner guidance, which I believe is connected to the divine," reflected Carole Lynne. Her own journey through song has taken her to become a Spiritualitist Minister, medium and healer. Even as she has "crossed over" from singer and singing teacher to medium and spiritual teacher, Carole Lynne has created CD's where music is used to help people get in touch with their own intuitive guidance.
"My music has always been heavily related to social issues as well as spirituality, which ultimately you can't separate," reflected Carole Lynne. When she sang in San Francisco in the 1970's, Carole sang Women's Liberation songs. In the 1980's, she moved to Boston and did a one woman show called "Nobody's Woman But My Own" to promote women's rights. "Singing for the Soul" helps people find their own life's callings and make the life changes needed to follow them.
Carole Lynne commented, "Music that is soulful to one person may be irritating to another. I cannot prescribe the music that you should listen to. You must experiment and find out what music and what vibrations are appealing to you at this time. Be open to listening to music that you do not care for because although the music may not be appealing to you, it may contact a helpful vibration. Listen to many different kinds of music. Open your ears as well as your heart."
Perhaps what was lost in the synthetic, junk food music that inspired me to write this article, was the vibration of the individual musicians, including the vibration of the human heart. Since the heart has the strongest electromagnetic forcefield in the body, and the heart's energy field is palpable within 8—10 feet of where we are, when a musician is performing, they are emitting a vibration from their heart as well as their voice or instrument. When I am singing with others or listening to live music, I can feel this heart vibration as well as resonate with the physical vibration of the sound. Soulful music is music whose vibration matches that of the human heart.
My experience at a Moody Blues concert this week provided a very nourishing and soulful experience. The three remaining original members may be sixtysomethings now, but their spirits remain strong and palpable! When they played and sang, my body started moving, and my heart was often moved to tears. How nice to feel connected through music once again!
Linda Marks, MSM, is a body psychotherapist and life coach who has worked with individuals, couples and groups for more than twenty years. She is the author of Living With Vision: Reclaiming the Power of the Heart (Knowledge Systems, Inc, 1989) and Healing The War Between the Genders: The power of soul-centered relationship (HeartPower Press, 2004). You can reach her at 617-965-7846, LSMHEART@aol.com or http://www.healingheartpower.com.