Standing Tall: From Fairy Tales to Vocational Fitness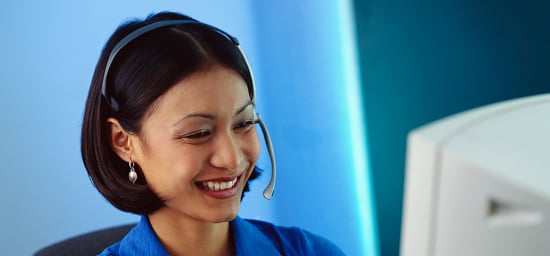 "I think I can," "I think I can," "I think I can!" chugged the Little Engine as it made its way up the hill. Those words were my initiation into the competitive work world, as I made my way from transitional employment to working 40 hours at three jobs. As a thirty-something challenged by a bipolar disorder, leading a productive and "normal" life was not something I took for granted.
Bipolar disorder, a chemical imbalance that causes extreme ups and downs in a person's mood, thwarted my growth. Despite above average intelligence and a near photographic memory, graduating high school and receiving a bachelor's degree from Clark University were unexpected accomplishments. Since developing bipolar illness at 15, my life had been a constant state of confusion and aloneness. The medications prescribed to ease my severe moods were sedating, dulled my personality, upset my concentration and increased my appetite. Bike riding, my favorite exercise, gave way to afternoon naps. Achieving good grades at the rigorous private school defaulted to B's and C's at intermediate level classes at the public high school. Size 18's replaced size 10's. Four high schools, different medications, instability and loneliness had left me depressed and demoralized. It did not seem that it was in the cards for me to become a successful and competent adult, independent and symptom free.
In 1998, I began therapy with a treating psychiatrist who specialized in vocational rehabilitation. The quest for vocational success materialized with my doctor and the Genesis Clubhouse, Inc., in Worcester, MA. Genesis, a clubhouse for persons with mental illness that assists its members with vocational, housing and social needs, paved the way for my vocational Olympics. The TEP positions (transitional employment positions), owned by the club, were staffed by members and gave them the opportunity to resume working and develop work history. The TEPs guaranteed the employer 100% coverage through placement managers (Genesis staff) who would fill in if the member were sick or in the hospital for any reason. There, I mastered the vocational basics, and followed my therapist's recipe for success; affability, reliability and flexibility. I learned to become a strong worker while struggling to depersonalize the stigma that surrounds persons with mental illness. Fake a smile. Stay out of the "he said, she said" bit.
By January 1999, I had completed my second TEP as a switchboard operator for Worcester State College. This position fit me like my favorite Nike sneakers; it was comfortable and I could really take off. My gift for memorizing names, extensions and numbers resulted in fast and efficient customer service. Two months later, I was hired on by the college's Department of Public Relations as a project assistant. In that job, I grappled with achieving concise and accurate press releases, perfecting my MS Word skills and following instructions with minimal supervision. Exemplary attendance, timeliness — those basic skills were expected. There I also mastered writing press releases and media advisories for publication. I also profiled new staff for the college's newsletter, The Communiqué. The writing involved was only part of it. For the first time in the course of my employment history, I liked what I was doing. I can look at something I worked on, and say to myself, "I created that." "I wrote that." By the time I stepped up to the plate to become the switchboard operator for the local paper, in January 2001, I was warmed up and eager to hit an employment home run.
At first, it was difficult. The newspaper job was one of the first independent employment (IE) positions that I had taken on in a few years. Unlike the TEPs and my jobs at WSC, I had to do an interview to get the job. I was pretty shocked when I was offered the job on the spot. A break into competitive work, this position challenged me to become more self-reliant and resourceful. This was the real world. There was no Genesis staff contact, no special breaks. At first, it was a little awkward. The volume of calls, especially during a weekday, was substantial. The environment was hard to adjust to. My co-workers were my peers and equals, not my therapists. Responding to calls from the public taught me to have a thicker skin as it erased some of my fragility.
The paper position allowed me to perfect my forte for phones, while it prompted my natural abilities as an operator, entertainment guide and informational guru. Occasionally, callers ask for film times and locations, or information about delayed city trash pick-ups on holidays. On many slow nights, readers have kept me company and even lifted my spirits with praise and compassion. The other night, during school vacation, a blind woman called to ask about activities for children. Being a resourceful and responsible switchboard operator boosts my self-esteem.
What amazes me is that I have become a leader, not someone who asks for accommodations because of a disability. I am independent. I am a resourceful employee. I have graduated from the days of dependence to a future of vocational fitness.
My treating psychiatrist says that "composure requires exposure," and that I am a "weathered employee." Thanks to my doctor and Genesis' employment staff, my dream of gainful employment is a reality. Today I am an operator. Tomorrow I may be a pet groomer or a security guard.
New Doc Martens. Confidence. Premium channels. Internet. These are the fruits of my vocational labors. Now I can go downhill saying, "I thought I could, I thought I could."
Rachel Allison Eisner is a freelance writer in Massachusetts. She lives in Worcester, MA with her cat, Simon.