Summer 2010: Starspeak Forecast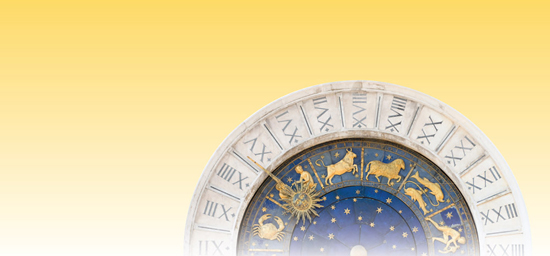 "There is one spectacle grander than the sea – that is the sky; There is one spectacle grander than the sky – that is the interior of the soul." – Victor Hugo
During the nearly four decades that I have been studying and interpreting the secret meanings written in the stars, I have never seen a more powerful pattern than this summer's. As June begins, four of the ten planets are locked in an edgy T-square configuration. Each one of these planets is an astrological "heavyweight." Saturn stands in opposition to Uranus and Jupiter, while Pluto tests the competing trio. This alignment has already shown it has the power to disrupt life as we know it and in ways large and small, remake the world.
Saturn, the Lord of Karma, represents Earth, its structures and institutions as well as the laws governing physical reality. Uranus, the Great Awakener, brings evolutionary factors into play, producing unforeseen but ultimately liberating changes. These include mankind's technological advances and resulting leaps of consciousness as well as geological upheavals. Pluto, the Lord of the Underworld, rules little understood forces lurking deep within Earth and the human psyche. The most distant planet from the Sun seems to be stepping up the frequency and intensity of Earth changes. As mentioned in the spring issue of Spirit of Change, I anticipated an increase in seismic activity and Mother Nature manifested the same. During all of 2009 there were thirty major quakes. As of mid-April there were more than seventy.
Faster moving than the other planets in the T-square, Jupiter's approach to Uranus improves the odds of a major scientific breakthrough. In coming months technologically savvy political movements are likely to emerge to challenge the status quo. At summer solstice the Cancer Sun moves into the fourth unoccupied spot in the sky, opposing Pluto and giving us a super energized grand square, two sets of opposing planets that also square each other.
During these months a key element in our collective progress is a thorough examination, discussion and reform of existing systems. Precipitated by Pluto in Capricorn, this increased scrutiny applies equally to Wall Street banks, corporations, governments, political parties and churches, as well as to households and individuals. Why do we have government? How and why were corporations invested with powers granted to people? We must determine what is essential, live within our means and maintain life-sustaining rules and practices. With retrograde Pluto's square to Saturn in the thick of things, fears of scarcity continue and energy costs will continue to rise. Political battles will be bitterly contested.
Talk of revolution here at home may be muted for a while but the winds of political change will lead to the downfall of governments elsewhere around the globe, some peacefully and some with bloodshed. Earth will continue to rock, roll and let off steam. It looks like a long, "hot" summer, with many people highly motivated to improve their personal situations. Your job is to figure out how to utilize these unprecedented energies in constructive ways. Amidst the media driven hoopla, remind yourself to tune in to nature. A summer breeze may be a soothing refuge. Find a little time to appreciate the grace and beauty of each summer day.
June 2010 (Cancer Jun 21-July 21)
June begins on a positive, cheerful note. The 1st and 2nd are good days for networking. More ominous trends arrive as Mars moves into an opposition with mysterious Neptune on Friday the 4th. This pairing is a difficult one, warning of scandals, floods, poisonings and betrayals. A Friday evening last quarter Moon heightens the unrest, as emotions compete with logic. Play it safe at all times. Practice detachment. Don't let your feelings get the better of you.
The rest of the month is incredibly busy! Jupiter enters Aries on Sunday the 6th where, joined with Uranus, the two planets help usher in a new Age of Enlightenment. Mars, the Red Planet, lingering in Leo since last October, at long last enters Virgo early on Monday the 7th. This placement and Mercury's trine to Saturn fuel practical ambitions on the 8th. That same day Jupiter is exactly conjunct Uranus, a signature of genius. If you are blessed with an exceptional idea or talent, this is a good day to share it. Be wary on Wednesday when Mercury is at odds with mystifying Neptune.
Mercury triggers a fresh round of visionary thinking the morning of Thursday the 10th. It should be possible to translate brainstorms into profits as the Taurus Moon makes a series of mostly constructive aspects. Be sure to protect your valuables and self-interests that night and the morning of the 11th. Slow down on Friday to keep pace with the lunar cycle.
A Gemini new Moon ruffles a few feathers and may upset the status quo the morning of Saturday the 12th. Sensitivities remain high well into the night. A difference of opinions can strain a friendship. Stay close to home on Sunday. The new week arrives with some of the summer's strongest social influences. Loving Venus is trine to both Uranus and Jupiter. Circulate and enlarge your territory, especially on Monday the 14th when work and pleasure go hand in hand. The 15th through Friday the 18th are quietly productive.
Factors that cannot be controlled, such as a partner's behavior, the cost of living or the weather, are a concern on Friday and Saturday. It is time for a reality check. Rather than give in to fear or worry, vow to redouble your efforts. The Sun's square to Saturn is a stern "no pain, no gain" reminder. The second half of Saturday brings gentler influences, more supportive of relaxing and romancing.
Sunday the 20th features a sociable Libra Moon in trine to Mercury. This is a fun and lively aspect, good for getting around as well as maintaining proper social form. Let Dad have his way. An impending square, between the Sun and Uranus, can bring protests from those who don't get what they want.
The summer solstice chart, for Monday morning, the 21st, finds the Sun completing a daunting Grand Square, opposed to Pluto while squaring Uranus, Saturn and Jupiter. Wow! Don't be intimidated. Here's the chance to work with some of the most formidable energies of our lifetime. I like to remind myself that we were born for these times. A simultaneous grand trine between the Sun, Moon and Neptune encourages being both pro-active and compassionate.
The next few days see the Sun journeying through trying angles with Uranus, Jupiter, and Pluto. Mercury follows suit. Do your best to make educated, informed decisions. Use the Internet. Talk to experts or solicit opinions from friends. If you can put off a big decision or important purchase, you may be wise to do so. On Saturday the 26th the Capricorn full Moon, closely conjunct Pluto is partially eclipsed at 7:30 in the morning. The energies of the cardinal grand square are peaking. Mars in Virgo is a bright spot in the eclipse horoscope. Get on with a practical undertaking.
The last four days of June are relatively quiet, and deservedly so. Rest up.
July 2010 (Leo July 22-August 22)
Ambitions receive an encouraging jolt from the stars early on the 1st. Mercury's sextile to Mars helps put everyone in motion. A Sun/Moon trine provides emotional poise. Things take a stressful turn after sunset. That night a partner's nitpicking can be upsetting. Friday feels somewhat listless. Challenging lunar aspects the morning of Saturday the 3rd do little to improve moods but the Moon's mid-afternoon pass by Jupiter sounds a cheerful chord.
Independence Day stars include a tense last quarter Moon in the morning. Impulsive, self-centered actions offend family members and friends. Think before you act. Uranus retrogrades on Monday the 5th and we can expect more earth tremors and political shockwaves around this time. After a few comparatively mellow days Venus opposes Neptune the night of the 8th. This opposition warrants close attention to valuables and partnerships. Lapses in judgment can be costly.
Saturday the 10th is energized by a solar sextile to Mars. The Cancer new Moon Sunday afternoon eclipses the Sun, emotions getting the better of reason. It is probably best to stick close to the nest this weekend. Tackle a household project or work in the garden. A fun-loving Leo Moon oversees the start of another working week. Venus' trine to Pluto on Tuesday the 13th opens us to both financial success and greater intimacy. This day and the next reveal a great deal about partners' motives!
Delays and unexpected obstacles require improvisational skills that are used on Friday the 16th. That evening, bidding adieu to workplace worries brings a welcome sigh of relief. The weekend is a sociable one, although moods grow more introspective Sunday afternoon, the 18th. The following week brings a flurry of important celestial changes, all under the umbrella of the waxing Moon.
Saturn returns to Libra on Wednesday the 21st. The search for social justice and peaceable living continues! The Sun enters Leo on the 22nd while harmonizing with the ringed planet. The universe now delivers one's karmic due. If life is flowing smoothly, this sextile aspect will affirm the wisdom of your ways. If a course correction is needed, it should be possible to do so with minimal effort. On Friday the 23rd Jupiter's retrograde can precipitate a shift in strategy or moral position. Jupiter's Saturday night square to Pluto indicates that some people and institutions will adamantly resist admitting to mistakes or wrongdoing, with disastrous results. This is the time for wisdom, honesty and understanding.
The full Moon in egalitarian Aquarius is exact at 9:37pm on Sunday the 25th. This full Moon chart is a powerful one. Once again, the risk of destructive geological activity is great. Mars has joined the T-square, increasing the probability of fire and violence. Fortunately, the Sun and Moon are positioned to handily channel the energies of the ongoing cardinal cross. We are reminded that there is no turning back! Let a joyful heart and goodwill towards others guide your actions. Others, less confident and afraid, are easily led astray.
As most readers know, a post full Moon letdown is the norm. This month things are different. Mercury is exactly opposite Neptune as dawn breaks on Monday. The Leo Sun is exactly trine to optimistic Jupiter. Just after midday Saturn forms the final in a series of five oppositions to Uranus. These destabilizing Saturn/Uranus aspects began during the memorable autumn of 2008 and will now gradually lose strength. It is fair to say that the road ahead, while still uncertain, will be less stressful.
Following a handful of quiet days the month ends with a new set of challenges. Fiery Mars opposes Uranus the morning of Friday the 30th and overtakes Saturn during the wee hours of the 31st. Friday's lunar trends are also demanding. Be sure to drive and travel safely. The risks of fires, accidents and other unfortunate events are heightened. Moods improve in time for a thoroughly enjoyable Saturday.
August 2010 (Virgo August 23-September 22)
The T-square is a central focus as August arrives. Retrograde Jupiter is nearing another square with Pluto while Mars challenges both planets, opposing Jupiter and testing Pluto just after midnight on the 4th. The tense alignment colors the first few days of the month. Political infighting is furious. Accusations fly. Personal relationships may suffer. It is worth remembering that those who yell the loudest are most likely to be hiding a dark secret of their own. Venus enters the fray, opposing Uranus early on Saturday the 7th and forming a Sunday afternoon conjunction with Saturn. Undoubtedly, some partnerships are at an end.
The Leo new Moon provides a fresh start on Monday the 11th. Venus' opposition to Jupiter promotes good feelings but a simultaneous square with Pluto warns of ulterior motives and unspoken feelings. Take time to talk things over on Wednesday the 11th when the Virgo Moon's conjunction with Mercury helps put words to feelings.
Uranus retrogrades back into Pisces late Friday night. The uproar over health care reform continues. Jupiter's demanding opposition to Saturn on Monday afternoon, the 16th, can stir up feelings of guilt and recrimination. Monday's first quarter Moon adds to prickly moods. Don't make promises you can't keep, or accusations that aren't supported by facts. Finding the truth or coming up with a better idea will almost certainly take time and considerable effort. Because Mercury is slowing to station and retrograde later in the week, judgments are likely to change.
Tuesday the 17th is a flat out happy day. An evening get together provides many laughs. Work is demanding on Thursday and Friday. Toe the company line. Playing hooky or slacking off can have very serious repercussions. Venus and Mars conjoin on Friday afternoon, just when Mercury begins a three-week long retrograde. Bosses and perfectionists are under intense pressure due to Saturn's square with Pluto early Saturday morning. Be sure to make career responsibilities your priority. There's time for great fun Saturday night. The friendly Aquarius Moon is mixing it up with Uranus and Jupiter. A reunion can be an eye opening experience.
The Sun enters discriminating Virgo during the early morning hours of Monday the 23rd. Energy levels are skyrocketing due to the waxing Moon. The Pisces full Moon occurs at 1:05pm on Tuesday, while the Sun and Moon are both nicely aligned with Pluto. Use these constructive, healing energies to increase your efficiency at work or to improve your home, health or lifestyle. These auspices are good for reducing your environmental footprint, too.
The month comes to a peaceful conclusion, giving many of us the chance to gather our thoughts and catch our breaths. Mercury, Jupiter, Uranus, Neptune and Pluto are all retrograde, suggesting that the past has something to teach us. Take a few moments to digest recent developments. Precious, warm summer afternoons are growing shorter. Make of the fleeting days what you can. New England native and poet Celia Thaxter put it this way:
"Peacefully, The quiet stars came out, one after one; the holy twilight fell upon the sea, the summer day was done."
Eric Linter offers a complete range of astrological services, including his "On Top of the Stars Monthly Guide" for making inspired career and personal decisions. Consultations are available in person, by phone or on audiocassette. Contact Eric at 508-541-4115 or email at stars@ericlinter.com. Visit http://www.spiritofchange.org and read Eric's daily astrology reading.