Summer 2011 Music Reviews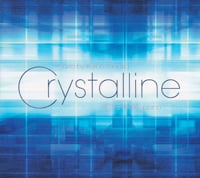 Signe Bakke piano
Crystalline: Music by Karen Tanaka
2L -074-SACD
Clear as light beaming through the purest quartz crystal, Karen Tanaka's piano music resides in that rarefied region where New Age spirituality, reverence for nature, and minimalist musical repetition unite as one. The compositions, seemingly simple yet confoundingly complex in their rhythmic structure, seem to ascend from the keyboard to a more exalted plane where elemental musical structures and purity of heart meld to create an almost hypnotic musical experience. The recording benefits from the extraordinary engineering of Morton Lindberg. Lindberg's Norwegian label 2L specializes in state-of-the-art, high-resolution hybrid SACD surround sound. Even when played back in standard two-channel format, the recording stands out for its state-of-the-art union of natural acoustic resonance with up front clarity.
Tanaka wrote the title track, Crystalline, in 1988; she completed its sequel, Crystalline II, in 1995-96. Both works contrast strongly with the more driving rhythms and city-like energy of her three Techno Études. Many of the eight nature-based excerpts from Children of Light, written for children, and the three movements of Water Dance, commissioned in 2008 for pianist Signe Bakke, sparkle like diamonds in the sun. Played by a major champion of Tanaka's work, whose every sound mirrors the composer's intent, Crystalline is a luminous adventure whose beauty deepens with repeated listening.
Various Artists
Troubadours – The Rise of the Singer-Songwriter
Concord HRM 32078 00
This two-disc, DVD-CD package from Concord Records is one grand trip through memory lane. Centering on the central role that The Troubadour, Doug Weston's folk music club in Los Angeles, played in supporting emerging singer-songwriter and country rock artists of the late 1960s and early 1970s, the DVD includes vintage performances and/or interviews with Carole King, James Taylor, Jackson Browne, Elton John, Steve Martin, David Crosby, Bonnie Raitt, Cheech & Chong, Kris Kristofferson, Joni Mitchell, Eagles (not "The Eagles," as Martin points out), and many others. Complete with a CD of seminal tracks by Taylor, John, Raitt, Kristofferson, King, Linda Ronstadt, Tom Waits, Randy Newman, Warren Zevon, and Little Feat, this set conveys what the music of these greats meant and continues to mean. Besides the extraordinary performance footage, including shots from Taylor and King's historic reunion concert, a host of personal reminiscences from veterans of The Troubadour sheds light on the joys and mysteries of the period.
"Grass was the sacrament. Everybody smoked grass, literally everybody did," says one of the many personalities. "You get high for the first time, and you ask, 'Wow. What else they been lyin' about?'" quips Cheech. But then Cosby acknowledges the downside. "When we started doing coke and heroin, things went to shit, as they will," he says. James Taylor's frank discussion of his addiction, which he kicked in 1983, completes the tale.
"How long can free love and pot exist as a cultural foundation?" asks Steve Martin. "It can't really." But for the short while that they seemed to, the intensely personal music of the new troubadours spoke to countless millions. It continues to speak on this fabulous DVD.
Zuill Bailey, cello and Awadagin Pratt, piano
Johannes Brahms: Works for Cello and Piano
Telarc TEL-32664-02
Who else could express sadness like Johannes Brahms? The music of the man who never felt free to consummate his love for pianist Clara Schumann, wife of his dear friend and champion Robert Schumann, unfailingly communicates the deepest longings of the human heart. This disc from cellist Zuill Bailey and pianist Awadagin Pratt stands in testimony to another deep and long-lasting friendship. The two men met a quarter century ago, and have since spent considerable time making music together. From the sound of their collaboration, each knows the other's musical and emotional impulses well enough to have evolved a common language that is ideal for the passionate surges and intimate confessions of Brahms. When they play together, each of their phrases breathes as if from one mind.
This wonderful CD, whose centerpiece is Brahms' two major cello sonatas, also includes the Sonatensatz, drawn from the so-called F.A. E. Sonata, and transcriptions of seven songs. Each is a gem. Recorded close up, with every grunt and intake of breath preserved as extra-musical commentary, the CD brings to the fore the rich sounds of Bailey's 1693 Ex "Mischa Schneider" Matteo Gofriller cello and Pratt's unidentified piano in the Oberlin Conservatory of Music's Clonick Hall. Turn up the volume and luxuriate in the sound.
David Russell
Albéniz: Spanish Music for Classical Guitar
Telarc 32712-02
The mind boggles when contemplating the relatively short life of Isaac Albéniz (1860-1909). A child piano prodigy of Mozartian precociousness, he gave his first concert at the age of four. The excesses of his youth, which include his childhood stowaway on a liner bound for Cuba, provide fascinating counterpoint to 15 beautiful selections distinguished, not by outrageousness — they aren't in the least — but rather by their exceptional color and melodic grace.
Russell, who won a Grammy in 2005 for his Telarc CD Aire Latino, plays with the authenticity that comes from having grown up in the town of Minorca, situated on one of the Spanish-governed Balearic Islands in the Mediterranean Sea. His performances are enriched as much by their masterful range of colors as their heartwarming glow. Russell's touching warmth on Albéniz's classic "Granada" reminds us that love Spanish style is as much about the softer passions as being consumed with flamenco fire. The performance of Albéniz's haunting "Córdoba" from Cantos de España (1896) is especially rich in atmosphere and feeling. Russell successfully transitions from the liveliness of the work's lively opening to a reflective middle section that delves deep into the Spanish soul. This CD works equally well for background listening, focused concentration and reverie.
Chick Corea, Stanley Clarke & Lenny White
Forever
Concord Records CRE-32627-02
From three renowned pioneers of the electric jazz fusion medium comes Forever, a surprising mix of back-to-the-roots, straight ahead acoustic jazz and electric fusion. The two-CD set, whose release roughly coincides with the 70th birthday of jazz pianist Chick Corea and 60th birthday of acoustic and electric bassist Stanley White, celebrates the men's perhaps momentary return to an earlier era when, on their way to forming the historic jazz fusion quartet Return to Forever in 1971, they briefly joined with drummer Lenny White to perform as a trio.
The first CD, recorded in 2009 at all-acoustic gigs in Oakland, Tokyo and Seattle, finds its complement in a rehearsal session for the trio's 2009 kick-off concert at the Hollywood Bowl. Joined on a few of those tracks by the great violinist Jean-Luc Ponty, vocalist Chaka Khan, and original Return to Forever guitarist Bill Connors, Corea, Clarke and White perform as if on fire. Only the occasional pre- and post-performance chatter and banter hints at the fact that this was a practice session.
In addition to 10 tracks composed by Corea, two by Clarke, and one by Ponty, the artists visit classics by composers Thelonious Monk ("Hackensack"), John Coltrane ("Crescent"), and the Gershwin's ("I Loves You Porgy"). The latter is one of two tracks on which Khan waxes poetic. Moving between jazz standards such as "On Green Dolphin Street" and "Waltz for Debby" and the driving jazz-rock of Corea's "Captain Marvel," Corea and crew play with such vitality that you can be sure that retirement is not in the cards for the Miles Davis band veteran.
Jason Victor Serinus is a holistic author, bodyworker, whistling virtuoso and music critic (www.jasonserinus.com) who resides in Oakland, CA. Please send music review copies to Jason at 2749 E. 17th Street, Oakland, CA 94601 or email jserinus@planeteria.net.