Support American Farmers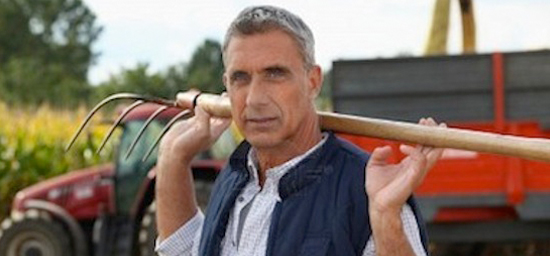 We're gaining momentum in gathering support for farmers facing Monsanto in court next week.
The landmark case, Organic Seed Growers and Trade Association (OSGATA) et al v. Monsanto was filed on March 29, 2011 on behalf of family farmers, seed businesses and agricultural organizations in an effort to challenge Monsanto's patents on genetically modified (GMO) seeds and protect farmers from the biotech seed and chemical giant's abusive patent infringement lawsuits.
Between 1997 and 2010, 144 farmers have already been sued by Monsanto and another 700 have settled out of court for undisclosed sums. Many times these abusive lawsuits force farmers into bankruptcy and off the land. We can't allow this to continue.
On January 31, family farmers will take part in the first phase of a court case filed to protect farmers from genetic trespass by Monsanto's GMO seed, which contaminates organic and non-GMO farmer's crops and opens them up to abusive lawsuits. In the past two decades, Monsanto's seed monopoly has grown so powerful that they control the genetics of nearly 90% of five major commodity crops including corn, soybeans, cotton, canola and sugar beets.
In many cases farmers are forced to stop growing certain organic and conventional crops to avoid genetic contamination and potential lawsuits. Between 1997 and 2010, Monsanto admits to filing 144 lawsuits against America's family farmers, while settling another 700 out of court for undisclosed amounts. Due to these aggressive lawsuits, Monsanto has created an atmosphere of fear in rural America and driven dozens of farmers into bankruptcy.
Farmers need your voice today. Please spread the word today.
Yes! I Stand With Family Farmers vs. Monsanto!
Learn more: Read this great article on how we can create a system that slashes pesticide use, insulates crops against floods and drought, and protects the livelihoods of poor farmers in the developing world — Genetically Modified Conservation
Find Farms & Farmer's Markets in the Alternative Health Directory