Supreme Court Delivers 'Transformative Triumph' for Marriage Equality
Many in LGBTQ community urge, 'The work of the movement is far from over'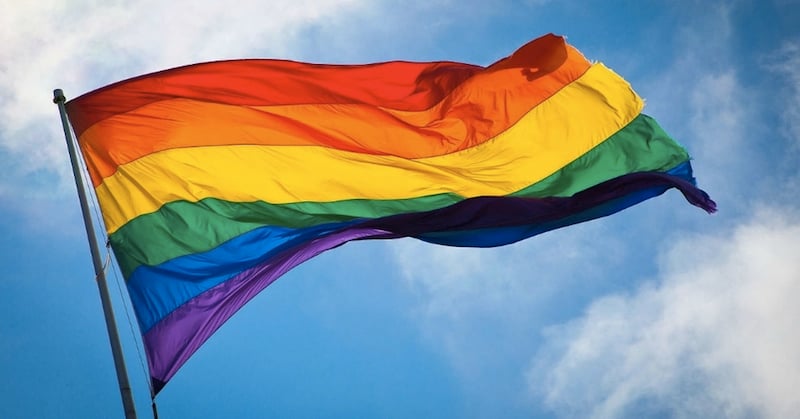 The U.S. Supreme Court on Friday issued a historic 5-4 ruling that same-sex marriage is legal in all 50 states, sparking instant celebration and declarations of triumph, as well as reminders from many in the LGBTQ community that the road to freedom is long, and this issue is just "the tip of the iceberg."
Friday's Obergefell v. Hodges et. al. decision will enable marriage in the 13 states where same-sex couples are prohibited from exercising this right and strikes down restrictions on same-sex marriage in Kentucky, Michigan, Ohio, and Tennessee, declaring that any couple that wishes to marry must be allowed.
"The court now holds that same-sex couples may exercise the fundamental right to marry. No longer may this liberty be denied to them," Justice Anthony Kennedy declared in the majority opinion.
The ruling was met with expressions of joy and victory, including a huge celebration outside of the Supreme Court.
"Today's ruling is a transformative triumph decades in the making, a momentous victory for freedom, equality, inclusion, and above all, love," said Evan Wolfson, president of Freedom to Marry, in a press statement.
"Today, the Supreme Court recognized that thousands of loving, committed couples from coast to coast don't fall into a 'lesser than' category because they're comprised of two men or two women," declared Equality California executive director Rick Zbur. "Today's decision isn't a victory just for those couples and their families—it's a stunning win for all Americans who value freedom and equality."
The decision follows a hard-fought shift in U.S. public opinion. A new poll by the Wall Street Journal and NBC finds that the U.S. public strongly supports marriage equality, and among 20-year-olds, support is at 73 percent.
For many, the ruling underscored the importance of remembering how the United States got to this point—as well as the people who are not here to celebrate.
"Going back to pivotal moments like the Stonewall and Compton's Cafeteria rebellions, the courage and advocacy of transgender leaders of color, and particularly transgender women of color, has been instrumental in advancing the whole LGBT movement and laying the groundwork for victories like today's," declared Transgender Law Center executive director Kris Hayashi.
"As many celebrate today, we must remember that many members of our community cannot," Hayashi continued. "At least nine transgender women have been murdered this year alone, mostly trans women of color."
"Today's historic victory comes on the backs of same-sex couples and advocates who have worked for decades to dismantle harmful stereotypes and unjust laws in the quest for equal treatment," said James Esseks, director of the ACLU's Lesbian, Gay, Bisexual, Transgender and HIV Project.
President Barack Obama immediately praised the ruling as a "victory for America" and "a consequence of the countless small acts of courage of millions of people across decades who stood up and came out, and talked to parents, parents who loved their children no matter what, folks who … [endured] taunts and stayed strong and came to believe in themselves and who they were."
Ironically, the president's statement came just days after he insulted and shut down an undocumented transgender woman, Jennicet Gutiérrez, who interrupted a White House pride celebration to call attention to the assault and abuse of transgender people detained in Immigration and Customs Enforcement custody. "There is no pride in how LGBTQ and transgender immigrants are treated in this country," said Gutiérrez.
Many within the LGBTQ community emphasize that the struggle for real justice extends far beyond marriage and includes the fight for black lives, safety and survival for transgender communities of color, economic justice, immigrant rights, and full health care for all—including transgender and gender nonconforming people, as well as people living with HIV and AIDS.
Members of GeTEQUAL and allied organizations gathered outside the Supreme Court on Friday with a sign that said "Liberation can't wait," to remind the crowd that "Marriage is just the tip of the iceberg in a bigger fight," according to a press statement.
"As people gather in Charleston right now to mourn the lives of those murdered by a white supremacist gunman, we know the struggle for liberation is an urgent one—for LGBTQ people, black people and people of color, people living below the poverty line, and anyone experiencing violence and discrimination," said Angela Peoples, co-director of GetEQUAL. "The work of the movement is far from over."
See also:
Gay Marriage: What's In A Word
Cultural Crossroads: Gay Marriage? It All Began with Jefferson