Take Action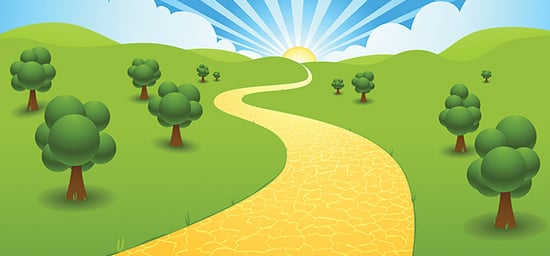 Whether you're looking for information on regional environmental concerns, want to support passionate people with great ideas, or just wondering if your food travels more than you do, check out the sites below. Then, take action!
MASSACHUSETTS
Alliance for a Healthy Tomorrow
c/o Clean Water Fund
36 Bromfield Street #204, Boston, MA 02108
(617) 338-8131
info@healthytomorrow.org
http://www.healthytomorrow.org
The Alliance for a Healthy Tomorrow is a coalition of citizens, scientists, health professionals, workers, and educators seeking preventive action on toxic hazards. Their goal is to correct fundamental flaws in government policies that allow harm to our health and environment and create proactive policies to prevent harm before the damage is done.
Alternatives for Community & Environment
2343 Washington Street, 2nd Floor, Roxbury, MA 02119
(617) 442-3343
info@ace-ej.org
www.ace-ej.org
ACE builds the power of communities of color and lower income communities in New England to eradicate environmental racism and classism and achieve environmental justice. They believe that everyone has the right to a healthy environment and to be decision-makers in issues affecting their communities.
GreenCAPE
PO Box 631
West Barnstable, MA 02668
(508) 362-5172
greencape@greencape.org
www.greencape.org
The mission of GreenCAPE is to encourage nontoxic methods of pest control, agriculture, home, garden, lawn and turf care to eliminate hazards from our air and water. Their mission rests upon the premise that public awareness is the most effective of all the long-term forces for influencing the health of our environment.
NEW HAMPSHIRE
PATH (Program for Alternative Transportation and Health)
28 Commercial Street, Concord, NH 03301
www.path-nh.org
PATH's mission is to maintain the economic viability of the Central NH region by reducing traffic congestion, improving air quality and increasing societal emphasis on personal fitness through the creation of services and materials which promote transportation options to the single occupancy vehicle, such as a ride matching service, incentive and employer programs.
Global Awareness, Local Action
P.O. Box 2267, Wolfeboro, NH 03894
(603) 539-6460
galacommunity.org
www.galacommunity.org
G.A.L.A.'s goal is nothing short of global sustainability, one community at a time. Starting in Wolfeboro, New Hampshire, this ambitious grassroots organization is a networking and resource hub for developing a local-action model to help communities move toward sustainability.
CONNECTICUT
Environment and Human Health, Inc.
1191 Ridge Road, North Haven, CT 06473
(203) 248-6582
info@ehhi.org
www.ehhi.org
EHHI works to protect public health from environmental harms through education and research. Current research areas include vehicle exhaust, school environments, childhood obesity, pressure treated wood and wood smoke. EHHI's rigorous studies and resulting policy recommendations have led to landmark legislation.
Working Lands Alliance
c/o American Farmland Trust
775 Bloomfield Avenue, Windsor, CT 06095
(860) 683-4230
info@workinglandsalliance.org
www.workinglandsalliance.org
Connecticut is rapidly losing its best farmland to development. WLA recognizes that farmland is the underpinning of a viable agricultural community and works to halt the loss of Connecticut's remaining farmland. Supporters include farmers, conservationists, anti-hunger groups, planners and local food enthusiasts.
RHODE ISLAND
Environment Rhode Island
9 South Angell Street, 2nd Floor, Providence, RI 02906
(401) 421-6535
environmentrhodeisland.org
www.environmentrhodeisland.org
This is a new offshoot group of the Rhode Island Public Interest Research Group (RIPIRG) that deals exclusively with environmental issues. Besides local lobbying, ERI keeps an eye on national policies that can affect Rhode Island.
Save The Bay
100 Save The Bay Drive, Providence, RI 02905
www.savethebay.org
Founded in 1970, the state's biggest and loudest advocacy group for Narragansett Bay and its watershed is working to protect, restore and explore the Bay and its watershed. Save the Bay is an active force in southern New England offering educational programs, watch-dogging and restoration projects.
MAINE
The National Resources Council of Maine
3 Wade Street, Augusta, Maine 04330
(207) 622-3101
nrcm@nrcm.org
www.maineenvironment.org/toxics/toxicsmain2.htm
The Council's vision is of a Maine where citizens from all parts of the state and all walks of life feel that their grandchildren will inherit a place where the water is pure, the air is clean, the forests are vibrant, and native plants and animals are safeguarded.
Herbicide Project
Farmington, ME
(207) 778-6189
herbicidefree@mainewest.com
www.herbicideproject.org
The Herbicide Project began in 1993 in Northern New Hampshire when residents of the small town of North Stratford were notified of a plan to aerially spray hundreds of acres of forest land, dangerously close to their places of residence. Although they were not able to stop the spraying, the Herbicide Project was formed, spread to Maine, and continues to research, educate and provide support to local communities investigating the use of herbicides in forestry.
VERMONT
Vermonters for a Clean Environment
789 Baker Brook Road, Danby, VT 05739
(802) 446-2094
vermontel.net
www.vtce.org
Vermonters for a Clean Environment believes that Vermont's economic growth depends on its environmental health and the wise use of it resources — its people, land, air and water.
Rural Vermont
15 Barre Street, Suite 2, Montpelier, VT 05602
( 802) 223-7222
ruralvermont.org
www.ruralvermont.org
Rural Vermont's vision is of a Vermont local food system which is self-reliant and based on reverence for the earth. For the past twenty years it's been at the forefront of fighting corporate control of agriculture, representing family farmers and amplifying their voices in the struggle to achieve food sovereignty.
NEW ENGLAND
Toxics Action Center
Email: toxickim@hotmail.com
www.toxicsaction.org
The Toxics Action Center, based in Boston with field offices throughout New England, helps residents and neighborhood groups work to address toxic hazards that threaten the health and safety of their community.
Northeast Organic Farming Association
c/o Bill Duesing, Box 135, Stevenson, CT 06491
(203) 888-5146
bduesing@mac.com
/www.nofa.org
NOFA, originally founded in Vermont, is the oldest organic farming association (1971) in the United States. NOFA is farmers, gardeners and consumers working to promote healthy food, organic farming and a cleaner environment. NOFA is comprised of seven state chapters in the Northeast.
NATIONAL and INTERNATIONAL
Local Harvest
www.localharvest.org
The best organic food is what's grown closest to you. Use this website to find farmers' markets, family farms, and other sources of sustainably grown food in your area, where you can buy produce, grass-fed meats and many other goodies.
Natural Resources Defense Council
www.nrdc.org
One of the nation's most powerful environmental groups put together this site with a great drop-down menu to help you eat local. Go to http://www.nrdc.org/health/foodmiles to pick your state and season, and find out what's fresh and ripe were you live right now.
Pesticide Action Network
www.panna.org
Since 1982, Pesticide Action Network (PAN) is working to replace hazardous pesticides with ecologically sound and socially just alternatives. Help launch PAN's new What's On My Food? (www.whatsonmyfood.org) which reveals what pesticides are found on which foods, in what amounts, and links pesticide residues to specific health hazards.
Organic Consumers Association
www.organicconsumers.org
The OCA is focused exclusively on promoting the views and interests of the nation's estimated 50 million organic and socially responsible consumers. OCA deals with crucial issues of food safety, industrial agriculture, genetic engineering, corporate accountability and other key topics. See www.organicconsumers.org/monlink.cfm for OCA's Millions Against Monsanto campaign.