Taking Action Fends Off Global Indifference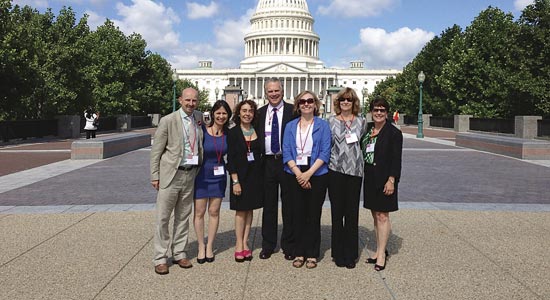 One in five children will go to sleep hungry tonight in the United States. 850,000 low-income households will have less money to buy food when Farm Bill cuts to SNAP (food stamps) take effect. 19,000 children die every day around the world from the effects of hunger and poverty. Among peer nations our country falls at the bottom, second only to Romania in child hunger, and near the bottom for infant mortality. Our incarceration rate is the highest in the world. Our schools are failing. Our gun deaths are insane. And the list goes on.
Most of us respond to hearing facts like these by turning away, closing off, thinking our training inadequate, our power too small. Sure, we can meditate more, add to our annual giving, or believe the spin that what we're seeing are symptoms of a great global shift, and that if we just wait, things will get better. Meanwhile we continue to do nothing.
Why should this be so when we are some of the best educated, most fortunate men and women the world has ever known? Why do we not leap immediately to correct what we know to be wrong? What is the mesmerism, the disempowerment? A century ago the mystic Gurdjieff often told stories of wolf-sorcerers persuading men they were sheep, needing to wait quietly to be eaten. Today, Pope Francis calls it "falling into globalized indifference, becoming used to the suffering of others." RESULTS founder Sam Daly-Harris calls it "a mistaken sense of hopelessness," operative word — mistaken.
Marianne Williamson: "Feed the Babies and Feed Them Now!"
A key turning in my life came over three years ago, setting my husband and I on a path that is fulfilling, exciting and visionary, with a sense of having finally become the ones we have been waiting for. After decades involved in theater, music and a spiritual foundation dedicated to collective consciousness, my husband and I had a stable life, a little house, children grown. But we were galvanized by contact with voices rising around the world urging those with spiritual training to step up and out, to take responsibility for the part we came here to play.
In November 2012, I flew with my daughter to Los Angeles for spiritual teacher and author Marianne Williams' Sister Giant Conference, focusing on encouraging women's voice in governance. Marianne's energy and passion was galvanic; she had me, when standing alone on stage she said, "Children are hungry. Feed the babies and feed them now!"
In the eight hours following, I didn't turn away and couldn't hear enough, though it was difficult to hear. Passionate speakers laced us with the need: hunger and poverty, horrendous and racially biased incarceration rates, undue influence of big money on politics through the Citizen's United ruling, the poisoning of our food sources with GMOs, and of course, gun violence. Voices of political solutions were also heard — EMILY's list, the Green Party, Yale's Women's Campaign School — and of course, the inspiration from Marianne herself, walking the talk and running for Congress in 2014. We returned to Connecticut ignited and ferociously engaged.
Newtown happened only 3 weeks later. As I faced parents and children gathered for our Christmas piano concert, "these are all our children" came home. In March an acquaintance invited me to join a RESULTS group that was meeting twice monthly in my town. The information — the scope — felt overwhelming at first, but by July my husband, Bill, had joined and we finally began acting like engaged citizens with three Letters to the Editor published in local papers and calls to our congressional members on important issues. We also decided to attend the RESULTS 2013 International Conference in Washington, D.C. in July.
The Unbeatable Power of Strong Grassroots
RESULTS is a 34-year-old non-partisan grassroots advocacy group. Its mission is to "create the political will to end poverty worldwide and domestically by empowering individuals to have breakthroughs in exercising their personal and political power." Based in Washington, D.C., the organization researches issues and plans strategy in health and nutrition, education and economic opportunity on both global and U.S. fronts. When Daly-Harris founded the non-profit over three decades ago, 43,000 children worldwide were dying of hunger and poverty every day. Today that figure has been reduced to 19,000 — still far too high, but cause for optimism. RESULTS has grassroots chapters in over 100 locations in the US, forming one of the most engaged and effective grassroots networks in the world.
In the bitterly partisan climate in Washington last year, RESULTS succeeded in efforts to increase U.S. funding for international TB, global nutrition, maternal and child health, microfinance and education programs. Despite what many believe to be a much higher number, international aid amounts to less than 1% of our national budget. At home, RESULTS' fight against poverty has resulted in expansions of the Earned Income Tax Credit and Child Tax Credit, expansions of Head Start and child care assistance, and protecting SNAP from devastating, heartless cuts in Congress. RESULTS volunteers have let the media and Congress know Americans won't accept heartless indifference for those in trouble.
Over 500 people from over 25 countries and 40 states, including my husband and I, attended the 4-day hands-on, training conference. We were inspired from the start by RESULTS board member Marianne Williamson's vision for the healing of America — "The New Activism: Combining Spirit and Action." Use the spiritual tools and self-work you've engaged for so long, she encouraged. "If you've done the work, it takes a short time to learn the issues. It will take a long time for those in politics to catch up to where you are." It's love in action that counts.
The conference training was intense and prepared us well. We were immersed in the issues, heard directly from people living in poverty, and learned how to persuade those not in agreement with us. We practiced crafting and delivering three-minute "laser talks" tailored to the voting record of each member of Connecticut's congressional delegation, and created "asks" for specific actions on SNAP, early childhood education and tax initiatives to help low income families. Then we spent an entire day on the Hill meeting with our congressional representatives and their aides. And they listened. It was exhilarating. Our voices do matter. We do count.
It's now 2014, the 50th anniversary of the War on Poverty, and we are making plans to go farther. We know now the "mistaken sense of powerlessness" was just that — a mistake. There is every reason to be hopeful. If enough of us step up, lending our voices, stories and committed action, we can make a difference. If you're not already up to your elbows in this kind of service, consider joining in or finding something you care deeply about. We are the ones we've been waiting for.
Lucinda Winslow works to support conscious leadership in awakening greater levels of goodness and care in the world. An opera director by training, she has Transformational Leadership certification from Feminine Power and was a founding member of Vistar Foundation and its theater company Voicepoint. She is a member of Coastal CT RESULTS and can be reached at Lucindawinslow@optonline.net. To learn more visit www.results.org.