The Economics of Trust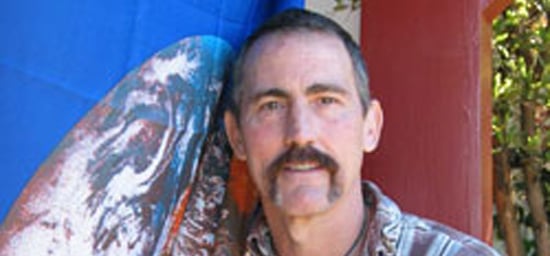 From a young age we're inculcated with the admonishment to not trust strangers, not to talk to them, nor are we to accept from them candy or rides in cars. And certainly you wouldn't be so foolish as to lend money to a total stranger on the street and expect them to later send a check in the mail. Yet that is precisely what I did, over 200 times.
During the build-up (and lies) to the eventual US invasion of Iraq, out of despair and the need to commiserate with like-minded souls, a group of friends — who dubbed ourselves the "Roaming Free Radicals" — met twice monthly to ruminate over the fascist leanings of the current administration, brainstorm over ways to fight back and to create communities more reflective of our core values, and to discuss alternative economic systems.
We read books and shared articles about creating local currencies, socially responsible investing, re-direction of war taxes, micro lending, etc. It was heartening and enlightening to realize that capitalism — particularly its current predatory incarnation — is a relatively recent anomaly. Historically there have existed other models of commodity exchange, where the striving for endless profits does not trump justice and human relations.
Around the time of the inception of the Roaming Free Radicals I began selling Earth Flags at the monthly anti-war demonstrations. First ten, then 50, and eventually I was buying 100 at a pop, displaying them on fences and trees at rally sites or spreading them on the sidewalk. On a cerulean background, the famous NASA photograph from space of the Earth in all her precious glory, was an easy sell, an image to counteract the chauvinistic colors of Old Glory that had sprouted up everywhere since 9/11. Business was brisk and on some busy days I needed more than two hands to take the money. From my proceeds I was able to generously donate to the organizers of the event.
In the days following the initial incursion and bombings of Iraq protestors shut down much of downtown San Francisco, with the arrest of several thousand. For posterity's sake, at least some Americans will be able to proudly raise their heads when history ponders "Where were the good Americans?"
I attended and also sold my flags. A young woman, who had been arrested the day before, said she only had $5 with her; like many protestors, she had not hit the streets with intentions to shop. Here was an opportunity to put my money where my mouth was, and before my left brain had time to intervene, I said "Here, take a flag and send me the money later." She looked at me like I was from Planet Janet, and replied, "Oh no, I couldn't do that."
I responded with "No, really you can. You can take it now and pay me later. I trust you."
After a little more convincing, she agreed. I gave her my mailing address, and soon one more Earth flag was flapping in the breeze above the crowd. And so my alternative business model began; Earth Flags on credit, on trust to be more exact.
During the ensuing months — unfortunately, now years -— of protests and rallies, over 5000 Earth, Peace, United Nations, American Peace, and rainbow Italian PACE flags are now flying from flag poles, draped in windows, and carried at rallies. Of the some 200 flags I gave to strangers on credit (after a few defaulted payments, I wised up and began requesting their name and phone number for follow-up calls) only a half dozen people have absconded with the money; a far higher return than most banks could boast. Even if I lost $120 dollars, I gained close to $4000 that I would not have had otherwise, and 200 less Earth Flags would be out in the world.
Many of the checks sent to me were accompanied by sweet notes thanking me as much for the trust than for the flag itself. One note that particularly warmed my heart read: "I have wanted an Earth Flag for so long — I love it! And it was so unexpected that you we're willing to just give it to us. My husband, who is originally from Italy, told me your simple trust was the kind of thing that made him first fall in love with San Francisco when he visited here 30 years ago…." And that, for a died-in-the-wool hippie, New Age bliss ninny, Left Coast, knee-jerk liberal, was worth far more than money itself.
Bill Strubbe is a free lance writer on the West Coast. Contact him at bsbillbs@yahoo.com and 510-594-1575.