The Generation Of Hope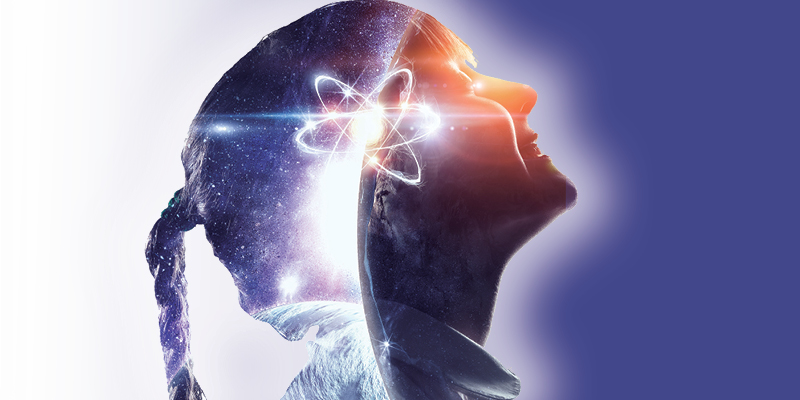 A very exciting phenomenon is taking place. There is a groundswell of hope across the world being led by committed, passionate young activists. They have been educated to believe scientists when they cite global crises and they understand that it is their own future that is at stake. Millions across the globe are in constant communication with each other; they are dedicated to issues of global importance, and are firmly convinced that solutions are within human capability. While world leaders talk and meet, discuss and debate, the youth of the world have stepped up and are acting! I am referring to them as the Generation of Hope.
For several years, students of all ages have been involved in activism on behalf of various causes. We haven't been particularly aware of them because, after all, they are "just children." Yet while we have become demoralized and complacent, sometimes negative and angered by the daily, even hourly bombardment from media and politicians with a long list of grievous conditions, these young activists are in motion demanding change.
We know of 17-year-old Greta Thunberg, Swedish environmental activist, who has spoken bluntly to the UN Assembly and to leaders around the world, rallied seven million followers and is Time magazine's 2019 Person of the Year. She has awakened intense interest in the climate crisis. We are familiar with Malala Yousafzai, just an Afghanistan youngster when she started a foundation that educates girls in her country and other third world nations so they can have a career instead of being forced to marry at age ten.
Then there is the group of students who survived the unthinkable horror of a mass killing at their high school in Parkland, Florida. Led by classmates Cameron Kasky, Emma Gonzalez, David Hogg and other articulate leaders, they organized a global Never Again movement to demand gun control and stop gun violence everywhere, an initiative still going strong.
Have you ever heard of Clinton Hill, who, at the age of 10, started Kids Saving Earth to focus on pollution solutions? He couldn't understand how we could poison the earth and air with toxic waste, so he started a club at his school in Minnesota. Tragically, Clinton died at age 11 from cancer, but his parents developed and continued his project, which now has hundreds of thousands of young members in over 100 countries dedicated to saving our home — Earth.
The WE Charity (www.we.org), formerly Free the Children, is a non-profit started in 1995 by then 12-year-old Craig Kielburger. When Craig found out about the death of a 12-year-old Pakistani, former slave turned human rights activist Iqbal Masih, he, with the help of his seventh grade classmates and brother, Marc, started Free the Children. Today, Craig Kielburger is the co-founder of a family of organizations dedicated to the power of WE, a movement of people coming together to change the world. WE Charity, which provides a holistic development model called WE Villages, has helped to lift more than one million people out of poverty in Africa, Asia and Latin America.
There are hundreds of child activists passionate about myriad causes, and intent on making life more equitable for all. Get ideas and see what others are doing at DoSomething.org, the largest not-for-profit exclusively for young people and social change. DoSomething's millions of members represent 131 countries and every US state, and use a digital platform to become part of volunteer, social change, and civic action campaigns to make an impact on issues they care about.
Read books about kids doing great things and share them with your children! Girls Who Rocked the World by Amelie Welden shares the stories of famous girls who made huge changes in the world before they turned 20. Real Kids, Real Stories, Real Change: Courageous Actions Around the World by Garth Sundern is a collection of 30 true stories of kids around the world who used their heads and hearts to help others make change. Catch the Spirit by Susan K. Perry chronicles 20 teen volunteers sharing their stories about how and why they made change in their homes and communities. Boys Who Rocked the World: Heroes from King Tut to Bruce Lee by Michelle Roehm McCann compiles the stories of 46 boys throughout history who began changing the world in their teenage years or earlier. And The Kids' Guide to Service Projects by Barbara Lewis is an easy-to-read guide to hundreds of service projects kids can get started on right away.
This Generation of Hope is the most real hope we have had in decades. It is genuine. As peacemakers, we must follow the examples set by these young leaders and accept their challenges as our own. We must continue to set goals each day, and stay focused, as they do, on the solutions, not the problems. Dare to accept that children have power; they do! They do because they believe that together we the people can do anything we set our minds to do. Most importantly, they understand that the future of the world depends on their commitment and activism. They are frustrated by and impatient with those who do nothing. They are fearless, determined not to be deterred by any naysayers or paralyzed adults who are afraid to disturb current accepted practices.
Peacemakers are doers, so let's get going in 2020 and make it a memorable year — each of us becoming an activist — encouraging, supporting and joining the Generation of Hope.
Reprinted with permission of the author from A Curriculum of Hope for a Peaceful World, Winter, 2020.
Jeanne Morascini is the founder of "A Curriculum of Hope For a Peaceful World" quarterly newsletter, published since 1986. To receive a color PDF version email Linda Shea, subscription manager, at hshea@snet.net.
See also:
Humanity's 2020 Challenge
How To Get Your Kids Involved In Green Living