Theosophical Society Equinox Ceremony and Open House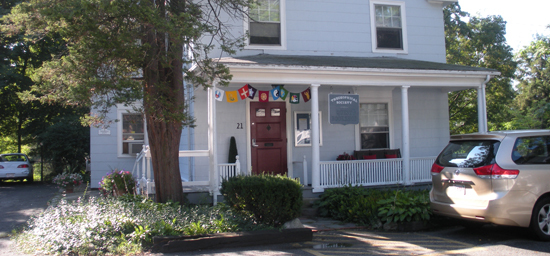 The year was 1875 and Congress passed its first Civil Rights Act (invalidated by the Supreme Court in 1883), Nobel Prize winner and medical missionary Albert Schweitzer was born, and Helena P. Blavatsky began the modern Theosophical movement in New York City when she published writings that proclaimed certain truths could be found in common in all great religions throughout the world.
Since 1922 the Boston Theosophical Society has operated with a mission to be an enduring center for spiritual seekers. A non-profit organization dedicated to the study of ageless wisdom traditions, the TS strives to make spiritual knowledge available to all.
One goal of the center has been to realize their vision of a beautiful, well-maintained space that is in vibrational alignment with their mission. In seeking this transformation from the inside out and the outside in, a dedicated group of members took on this challenge and is pleased to invite the public to an open house, community dinner and equinox ceremony on Friday, September 23 beginning at 6:30pm at 21 Maple Street in Arlington, MA. Enjoy a tour of the newly renovated building, meditation hall and grounds. The equinox ceremony, beginning at 7:30pm, will provide an opportunity to appreciate the many ways we strive to lead balanced lives as we honor a time in the year when night and day are of equal length all over Earth. For more information visit www.tsboston.org or call 781-648-0101.