Time Saving Holiday Healthy Treats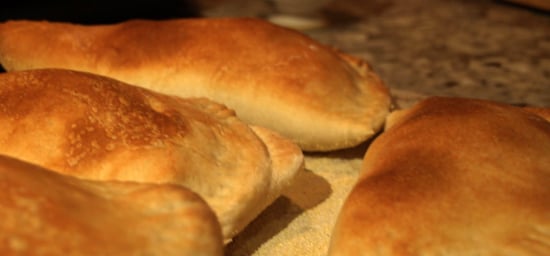 The season of holidays has arrived and it can feel like the time between our Thanksgiving and New Year celebrations are one big blur with one event running into the other.One of the biggest challenges during this season is time. In addition to the daily demands of time centered on family, work, community and school, we now have all those holiday get-togethers to fit in.
And, a central theme to most get-togethers is food. Whether we host a gathering or are guests, we usually contribute something for folks to nibble on. When challenged by time, the temptation to dash into the nearest supermarket to grab something already prepared is strong. While it may save some time to have someone else prepare your contribution, keep in mind that most ready-to-go foods are designed for shelf life vs. healthy life. Read the labels and know what you're buying. Making educated food choices doesn't always mean hours of preparation. Check out some of these easy-to-fix healthy options to bring along and you'll contribute to improving everyone's stamina during this hectic season!
Savory Calzones
Make the filling a day in advance. Buy the pizza dough already prepared (fresh or frozen from your natural foods store) and this dish practically makes itself. I like to make small, individual size calzones for a crowd. They're always among the first things to disappear.
Ingredients
1 tablespoon olive oil
1 cup carrots, diced
1 cup zucchini, diced
1 cup onions, diced
1/2 cup red bell pepper, diced
1 cup mushrooms, chopped
5 cloves garlic, minced
8 ounces vegetarian style "sausage" links, crumbled
1/2 teaspoon oregano
1/2 teaspoon thyme
1 cup tomato, chopped
1 cup cannelloni beans
12 kalamata olives, chopped
Sea salt and pepper to taste
Directions
Heat olive oil in a large skillet over medium heat. Saute carrots, zucchini, onions, bell pepper, mushrooms and garlic for 5 minutes. Add "sausage," oregano and thyme and sauté an additional minute. Add the tomato, beans and olives and cook an additional 5 minutes. Taste and adjust seasonings.
Put aside to cool. Mixture may be refrigerated if prepared in advance. Thaw dough if frozen so it's ready.
Preheat oven to 375 F. Divide dough evenly into eight to twelve pieces (depending on how large you want your calzones). One at a time, on a floured surface, roll out pieces of dough into circles. Spoon the filling evenly in the center of each piece of dough. Brush edge of dough with water and fold in half and press the edges with a fork or with your fingertips.
Place calzones on a greased baking sheet and brush tops with olive oil or soy milk if desired. Bake for 15 minutes, remove from oven and cool on a wire rack for 5 minutes before serving.
Rich Onion Dip
Remember the onion soup mix and cream cheese-based dips you grew up with? Many people wouldn't consider events complete without this classic. Spend an extra five minutes of prep time and you'll be rewarded with a rich tasting dip that is cholesterol-free and provides a source of protein that is easier to digest than protein found in animal foods. Compare the ingredients here to the labels on those soup mixes and decide which is better for your health.
Ingredients
4 tablespoons dried onion flakes
1/4 cup cashew nuts
3 tablespoons water
2 tablespoons lemon juice
2 teaspoons maple syrup
1 cup firm tofu (pat dry and crumble)
3/4 teaspoon sea salt
2 tablespoons nutritional yeast flakes
1/2 teaspoon paprika
1/4 teaspoon thyme
1/3 cup tofu mayonnaise
2 cloves garlice, minced
3 drops Tabasco sauce
Soy milk, optional
2 green onions, chopped
Directions
Heat a small skillet over medium heat and toss in the dried onion flakes. Stirring constantly, toast them for a few minutes to enhance their flavor. Set aside to cool.
In a food processor or blender, add the nuts, water, lemon juice and maple syrup and process until smooth. Add the tofu, sea salt, yeast flakes, paprika and thyme and process until smooth and creamy. Add the tofu mayo, garlic, toasted onion flakes and Tabasco sauce and process until smooth. Thin, if necessary, by adding the soy milk a teaspoon at a time.
Pour into a small bowl and stir in the chopped green onions. Put into small dish or hollowed out vegetables for serving. Surround with a variety of corn chips (yellow and blue), pita chips and/or cut up veggies.
Easy, Rich Chocolate Cake
You won't even think of using a mix once you taste this cake. You don't even need to take out the mixer. Just toss it all together, stir a little and bake! Note: non-dairy chocolate chips are available at natural foods stores. Using organic sugar ensures that it has not been refined using animal charcoal filters.
Ingredients
1 1/2 cups whole wheat pastry flour
4 tablespoons cocoa powder
1 teaspoon baking powder
1 teaspoon baking soda
1/2 teaspoon salt
1 cup organic sugar
1 1/2 teaspoons vanilla extract
1 tablespoon vinegar
5 tablespoons corn oil
2 cups non-dairy chocolate chips
1 cup cold water
Directions
Preheat oven to 325 F and lightly oil an 8-inch cake pan. In a large mixing bowl, add the flour, cocoa, baking powder, baking soda and salt. Mix well with a fork. Add the sugar, vanilla, vinegar, corn oil, chocolate chips and water and mix gently until it's just mixed. Don't over mix.
Pour into the prepared cake pan and bake for 45 minutes. Test with a toothpick — if it comes out clean it's done. Cool completely on a cake rack, cut and serve.
Crispy, Crunchy Chickpeas
Beans have more nutrients and protein than any other plant-based food. This is one snack that will help boost stamina with a real flavor kick. They're a good source of calcium and are loaded with fiber. This quick, spicy snack stores well and is a crowd pleaser.
Ingredients
4 cups cooked chickpeas (if using canned or jarred, rinse well)
1 tablespoon olive oil
1 tablespoon vegetarian Worcestershire sauce (Mr. Wizard is a good one)
1/2 teaspoon tamari
2 teaspoons chili powder
2 teaspoons garlic powder
2 teaspoons onion powder
1 teaspoon paprika
A few dashes Tabasco sauce
Directions
Drain the chickpeas and toss them into a clean kitchen towel. Gently pat dry.
Heat olive oil in a large skillet and add chickpeas. Stirring constantly, cook over medium heat until beans begin to brown. Remove from heat.
Preheat oven to 325 F. In a small glass combine all the remaining ingredients. When well blended, pour over the chickpeas and toss to coat evenly. Place the seasoned chickpeas on a baking sheet and spread them into a single layer. Bake until they're crisp on the outside, about 20 minutes. Stir them around twice — once after they've baked for 7 minutes and then after 14 minutes. Cool thoroughly and store in an airtight container.
Couscous Salad
If you haven't tried this ultimate convenience food yet, now's the time! It cooks up almost instantly and it's versatile enough for main or side dishes. Try it also in soups, stews and stir fries.
Ingredients
1 medium red bell pepper, diced
1 carrot, diced
2 teaspoons olive oil, divided
1/2 of a red onion, minced
1 1/2 cups vegetable stock or water
1 clove garlic, minced
Pinch of sea salt and pepper
1 cup dried couscous
1/2 cup peas, frozen
1/2 cup corn, frozen
Directions
Heat half of the olive oil in a small pan. Saute the red pepper, carrot and onion for 3 minutes. Remove from heat and set aside.
Bring the stock, olive oil, garlic, salt and pepper to a boil over medium high heat. Stir in the couscous, peas and corn, cover the pot and remove from heat. Let it stand for 5 minutes and transfer couscous to a serving bowl. Add the pepper/carrot/onion mixture and fluff with a fork. Serve hot as is, or toss with your favorite vinaigrette salad dressing to serve as a savory salad.
For a more filling main course, toss in some marinated, baked tofu cubes.
Michelle Hirsch lives in Southern New Hampshire and teaches whole foods cooking classes throughout New England. She is a graduate of the world renowned Kushi Institute. Michelle can be contacted at mphirsch@yahoo.com.