Travelogue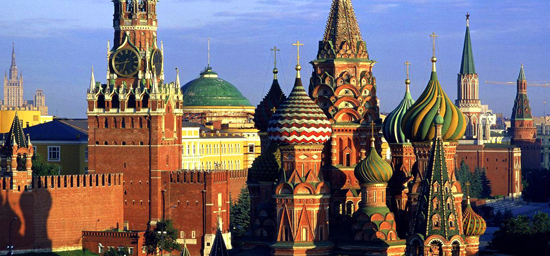 From Ignorance to Health
By the Rozmarin family
In the early 1980s when we still lived in the Soviet Union, we never questioned the contents and the effects of the paint we used to paint our house, the fertilizer we spread in our garden, and the food we had in our refrigerator.
Though we – Robert and Tatiana – were both construction engineers, read, studied, and we knew quite a lot about the qualities and properties of the materials we worked with, we never asked about their harmful effects on health. Maybe it was because in the Soviet Union the chemical industry was just beginning its full scale development and penetration into the many facets of life.
Unlike most Soviet city dwellers, we had a house with a garden and lived on the Black Sea coast, raised our own grapes, tomatoes, apples, and cherries. For other produce there was a farmer's market a few miles away. In the Soviet Union a family cooked many times a day. Nevertheless, obesity was rather limited and the population generally exhibited a good level of health. The doctors often used preventative medicine while giving antibiotics and painkillers on rare occasions.
We considered our lifestyle very healthy: we worked in the garden, walked several miles a day – there were significantly less cars per person in the Soviet Union compared with the U.S. – and helped and were helped by neighbors with garden work, babysitting, and car. Yet we didn't like the Soviet system – its politics, its privileges, its restricted opportunities…and we dreamed about a fantastic country, the USA. It would take too long to describe how much time and effort it cost us, and how much luck we had to get from the Soviet Union to the USA. After Gorbachev loosened emigration controls, we had a chance to leave. We did so, but had to leave almost all of our property and belongings behind. Only years later were people allowed to take or transfer their wealth with them. In 1989, three suitcases in hand, we came to the U.S. Since then we have worked hard to survive and adapt to the American way of life.
Some years ago we could even boast of an achievement when Robert turned his long time hobby of wood refinishing and interior decorating into a successful business. For many years we enjoyed the fruits of this venture until we noticed that something was affecting Robert's health and of the entire family. We began to inquire and research and read a lot of articles and chapters and talk to different specialists about the reasons behind our problems. We understood that we were rather ignorant about our health. We felt pretty safe about our health in the Soviet Union because we knew nothing about harmful effects of chemicals in our food and house products. And we felt safe in the US because we thought that the American government would not allow harmful and toxic substances in our food and environment.
Only now do we realize that to restore and maintain our health, we must act ourselves and make right choices. We began looking for healthy building material for our home and for Robert's customers, and found out that many people mail order these paints, finishes, carpets, etc., from other states as there is no such store in Massachusetts. Then we did an unexpected thing; we gave up the profitable business and put everything we had to open our store – Pure Home Center in Holliston, MA. For many months the whole family worked with love to restore an unkempt, old place and turn it in to a beautiful showroom. At the same time we repainted our entire house with non-toxic paints because we understood that no matter how healthy your lifestyle is – yoga, exercise, organic food, etc., – the time at home when you eat, rest and sleep is the most important time for you to be in a clean, pure, non-toxic environment. Our store has been open for a bit over a year and the number of people interested in these kinds of products is growing. In all our efforts, we have been greatly helped by other Americans – professionals and friends – without whom none of this would be possible. Also we thank Massachusetts residents for supporting our store. Thanks to all the people of Holliston for a warm welcome!
Mainland China: The New Orient Express
By Norma Lahainer
Whatever stereotypes I had of China as poor or trapped in a time warp, were quickly dispelled during a two-week visit in May. I knew from the guidebooks that Hong Kong would be a fast-paced, modern city with elegant hotels, trendy shops, and million-dollar homes, but I was not prepared for what I saw on the mainland.
China is definitely striding toward becoming a superpower. The energy and industry of her people are electrifying. Shenzhen is a good example. It was farmland just twenty years ago. Today it is a thriving metropolis with skyscrapers of glass and steel. If I didn't know better, I might think I was in Manhattan.
But this was a new Chinese city and I was here on a two-week visit with a group including Ming Wu, a doctor of Chinese Medicine and healer who practices in China, West Hartford and other New England locations; Garen Simmons, a healer and certified acupressurist from Bermuda; and Phil Crosby, an engineer, retired from General Electric. Ming served as our guide and host, and right from the start he was fun, efficient and generous. It was clear he wanted this to be a memorable trip for all of us.
One day we visited an island of 500 acres owned by a friend of Ming's. Having created the microchip for cell phones, he went from a poor boy to a millionaire. His farm was a step back in time – peaceful, with no sign of the 21st century except for the SUV that picked us up. Free range took on its true meaning as we watched the cook catch two chickens, kill them, and use them in our soup. The broiled fish had just that morning been swimming in the lake.
We did our Chi Gong exercises and great peace descended on us all. We rafted across the lake using a pulley system. Later we went to another friend's restaurant where you ordered food according to whether you were Yin or Yang. We were all Yang and so ordered cooling foods for the liver – vegetables and bitter melon to balance the chicken, fish, and meat.
We spent several days at a resort on Sanya. I swam in the South China Sea and collected shells on the beach. Looking at the luxury hotel and palm trees, I thought "Caribbean," but where in the Caribbean would I find anything like the statues of Quan Yin, goddess of compassion, poised at the edge of the sea in Nanshan, 40 miles west of Sanya? The three statues, each facing different directions, form a monument 108 meters high, taller than the Statue of Liberty, and part of several cultural theme parks where Buddhist temples stand amid a background of European and Japanese gardens. We lit our four-foot incense sticks and prayed for peace, a long productive life, prosperity, health, and a life partner.
Our small group attracted considerable attention: We were all tall. Garen, brown-skinned and at 6'4″ the tallest among us, drew curious but friendly glances. We traveled in air-conditioned vans on newly constructed freeways. Almost everyone we saw had a cell phone. The food at all the restaurants was sumptuous, a far cry from our Western version. The shrimp were the biggest I've ever seen. All manner of fish swam in aquarium-type holding tanks, waiting to become a delicious meal. The abundant vegetables, some of which I didn't recognize, were fresh. There was whole broiled fish, chicken and dumplings, and about 20 more dishes for the breakfast buffet at our five-star hotels. For dessert, we ate "Dragon eyes" – lychee fruit, fresh pineapple and watermelon.
Liao Yi, Ming's assistant at his office in China, was a gracious and helpful presence. She spoke English, taught me some Chinese, and took us to Wal-Mart! People appreciated our attempts to speak their language.
We went to a village where we were entertained by traditional dancers and musicians, firewalkers and fire-eaters. Best of all, I married a young Chinese man in a mock wedding ceremony. We drank wine. I carried him on my back to the bridal chamber. We all laughed a lot.
We climbed to the top of a mountain where we saw "wild men" and "wild women" (as they are known by the local Chinese) who did not speak any Chinese and ate only raw foods. The women were delighted with Garen, lifting his shirt to examine him carefully, and insisting he lift them aloft, which he did, one under each arm.*
On a more sober note, we visited Chaozhow TCM Hospital, a hospital where herbal medicine, acupuncture, tui-na (acupressure) and physical therapy are taught and practiced. At an outpatient clinic, patients were receiving tui-na and acupuncture treatments where the needles were attached to electrodes.
We met with the administrative director of the hospital as well as the medical director, who explained how diagnoses are made. For a herniated disc, for example, the doctor locates the problem. If a pinkie is numb, the problem is probably in the C7 and C8 discs. Then the doctor feels it. With Western techniques like X-ray and MRI, the diagnosis is tested. Then comes a 10-technique protocol, which may include orthopedic tui-na. Surgery will be performed for only four percent of back problems.
We asked the medical director a number of questions and were especially interested in the cancer rate, since smoking is so pervasive in China. He told us they have more sinus cancer. In his view, cancer is an internal problem having to do with energy blockages, either from emotional or spiritual problems. We also had a two-day workshop in which we practiced tui-na and massage.
The massages we got in the cities we visited were unforgettable. They lasted three hours, included foot reflexology and Chinese massage, and cost $20. Everywhere we went, from the hospital to modest shops, we were feted with the Chinese tea ceremony. In China, drinking tea and purchasing the accoutrements is a serious undertaking and can be expensive. Some teas cost as much as $2,000 a pound. I love my spring tea, each leaf curled into a tight ball. The ritual includes allowing the aroma of the tea to penetrate the pleasure centers of the brain, much like wine tasting. I enact this ritual in my home each day.
*According to Dr. Ming Wu, "the 'wild men' and 'wild women' referred to in this article are not of Chinese culture, do not speak Chinese or have a Chinese ID. They do not cook food, but eat tree leaves and live in and among the trees, and never leave their mountain. They speak their own dialect, not understood by outsiders, and are very cautious about visitors who must first demonstrate their friendship. Amazingly, they instantly greeted Garen from our group as if he was an old friend, and the women even began kissing him, though kissing is not part of Chinese culture. They begged him to stay and live with them."
Norma Lahainer is a freelance author and psychotherapist practicing in Connecticut. For more information about upcoming trips to China with Dr. Ming Wu please call 800-990-9332 or visit http://www.wuhealing.com.
Eastern Adventure
By Steven Munn
I've just taken the trip of my dreams traveling through Thailand, Japan and Hawaii. I wanted to experience a blend of adventure, traditional cultures and spiritual study. This trip taught me how to travel happily, reshaped my views on life, and gave me some good laughs.
As soon as my trip began, the plan was to plan as little as possible. I wanted to go with the flow and be open to all possibilities as they came. I found that being in a foreign environment was easy when I stopped expecting certain things to happen. It's fun to invite the spontaneous and welcome it when it comes. While I did find the guide books helpful, I found if I asked fellow travelers about the best places to hike or eat, I got the most current information available (the kind that hasn't even made it to the guidebooks yet!)
Thailand
The Thai city of Bangkok was my first stop. What a crazy place with stifling heat, insane traffic with three people plus a chicken on a single scooter, lady boys who won't take "no" for an answer and two hours of massage for ten dollars. It is known as the land of the free, and its people for their friendly smiles. I think the smiles have worn off a bit due to the tremendous stress of the tourism industry. Thailand harbors characters galore with funny names like Charlie, Ping Pong, Mister Eats and Prick from Denmark. I loved yelling across the table at dinner, "Hey Prick, could you pass the hot sauce?"
Good time Charlie the cab driver adopted me and would wait outside my hotel for me. He knew everyone and could beat anyone's best deal. He would always say "Charlie take really good care of you," and he really did. He showed me around Bangkok. He would put his arm out in front of me like a loving parent when crossing the road and have cold water waiting when I got back to the cab. He would look back at me through his rearview mirror and smile lovingly with his two front teeth missing.
My highlights of Thailand included an amazing four-day dive trip aboard a fishing vessel in the Similian Islands, and having a school of dolphins showing off and entertaining us on the trip back to shore. Then there were the spider monkeys! While hanging out at the café, they held my hand, wrestled me for my money, played like crazy and then, in an instant, were sound asleep sprawled out across the bar with not a care in the world. I did a week-long fast and celebrated the Thai New Year. My favorite destination was Krabi with its world famous Reily Beach. With its spectacular sand, sunsets, towering limestone cliffs, giant lagoon and wild life (some of the human variety), it was a bargain in a nice little $12.00 a night hut.
I experienced some lows and disappointments too. One day I wrote in my journal, "What a day…pretty much one big joke. The brochure gives the look of a trip that dreams are made of like exotic hill tribes, jungle treks, elephant rides and river rafting on bamboo poles. The mind sets the stage and paints the exotic picture. But reality will quietly clear the stage. The word is never the actual. The words "hot, dirty, smelly, desperate, polluted" can never be really understood until one sees, feels, and smells it for one's self. I know there are areas in the world that are a lot worse off but I saw enough in one day to last a lifetime. I saw children who hadn't bathed in months. I saw farmers who were setting fire to the land for upcoming crops which made the air so thick with smoke and dry heat that it hurt with every breath I took. The sky was just a haze and the lush jungle I envisioned was scorched and brittle. It hadn't rained in four months. I saw elephants that were mistreated and abused for the entertainment and benefit of man. The wonderful waterfall and swimming area we were to visit was flowing down from homes which had sewage pipes running right into the river. Go for a swim anyone? The exotic hill tribes were places of desperation. The chickens were featherless, the dogs totally lacked in spirit and joy. I saw the great Mother Earth being exploited to no end and not being watched over. To say the least, it has been a disturbing day. I've decided to cut my stay short in this area. I know when the great rains come again in June this area will be transformed back into a lush, beautiful mountain area. The rain and cooler air will clear the skies of smoke and the air will be fresh again. But now I know what lies beneath. I'm glad I've seen it like this. It is important for me to see the difference."
Japan
I wasn't really sure if I even wanted to go to Japan because I had this idea of the Japanese being unfriendly to Americans. I was in for a pleasant surprise. I will never forget this fine Japanese gentleman that, when seeing this lost and confused look on my face at the rail station, took 15 minutes out of his day to show me the proper trains to take, then reached into his pocket, paid for my ticket, and before I knew it he was gone, asking for nothing in return. There were numerous times that the Japanese people extended themselves, as many of them believe that doing good deeds for others brings them great fortunes. I believe this also.
While in Japan I was able to arrange for a free tour guide service that links foreigners up with local Japanese that want to practice their English, meet new people, and of course, show off their amazing country. Japan is magnificent in so many regards. I was most impressed with all the men wearing business suits and how quietly pleasant the country seemed to be, the recorded chirping sounds of birds coming from the cross walks and the friendly Japanese pubs where the waiters all yell out to you when you come in the door. The wonders of the amazing speed and comfort of the bullet trains is matched only by their punctuality which is so accurate you could set your watch by them. I was fascinated by the high tech toilet that sprays and blow dries your bum. White-faced monkeys that look like humans, spend their days lazily bathing in hot volcanic pools, (they even dive under the water and surface with the craziest hair duos) and the insane crack of dawn wholesale fish market in Tokyo give unique character to this very special island. The green moss, the endless gardens of the Japanese countryside and such obvious genius in the use of their land combine with the extraordinary service of their hospitality industry, and best of all, the most amazing, fresh, colorful, delectable food ever tasted, to make Japan a sure place to visit again.
Big Island of Hawaii
I decided to finish off my trip with a ten-day stay at the Yoga Oasis on the Big Island of Hawaii. I had my own little rustic cabin set deep into the rain forest; every morning the rain never failed to make an appearance. My stay was near the black sand beaches with huge crushing waves and their strong undercurrents. It was always fun watching surfers challenge themselves against some of the most demanding waves in the world. I especially enjoyed the naturally occurring hot steam vents and the crystal clear hot pools that are nestled right beside the ocean. A new friend introduced me to doing a sunrise meditation where it is safe to stare directly into the sun as it just comes up over the horizon. Other highlights were taking a late night hike to see the bright red flow of lava under the guidance of a full moon and peering over a fifty-foot cliff to watch the hugest waves destroy, shape and create this island of powerful yang energy. One night we drove up through the clouds to the top of Mt. Kilueau to observe the heavens through a telescope. Seeing the rings of Saturn while being so high up in the clouds, I felt as though I was on Mars. The Big Island is truly a rugged paradise.
For me, traveling without a big agenda and going with the spontaneous flow offered opportunities for many unexpected wonders to appear. It also allowed me to change my plans and be much more flexible. I have found that when I let go and trust, the universe will provide.
Steven Munn is a graduate of the Institute for Integrative Nutrition in New York city. He is a practicing Holistic Health Counselor whose education includes topics ranging from cutting edge nutritional theories to Zen-based counseling skills. He gladly offers his travel insights to those willing to listen and can be reached at steverct@cox.net.
One Man, Buddha
By Barbara Cunliffe Singleton
People of Leh crowded into the dirt lot, waiting for rides to the field where the Dalai Lama would teach. Women in winged hats and men in black cloaks, clambered into the back of a truck. Shoving her children onto the truck, a woman with warm tapering eyes and a cylinder hat climbed aboard just ahead of me. With a rumble, the packed truck left, but the number of people waiting barely dropped. Other villagers had trudged for days through bleak Himalayan passes to be near the Dalai Lama during his teachings today.
An empty bus rattled in. I'd try for a seat for the five miles to the field near Choglamsar, a village of Tibetan refugees. The first people scrambled for seats and the strongest held places for friends. Midway in the hurtling I set foot on the step and waited for the crowd to push me in. Nearby, Nick from England, leaped over the high wall of a truck and fell onto the shoulder and lap of a wine-robed Buddhist monk, who'd been sitting in peace below. The monk made a joke and laughed about the calamity.
Half an hour later our bus shuddered and the motor clicked off amid crowds pressing toward the field. Our bus crowd stepped into the larger mass flowing to an orange spot in the distance. We breathed the hot dusty air full of expectation.
The Dalai Lama would speak from the enclosure behind an orange canopy, appliquéd with dharma wheels and eternal knot designs. Radiating outward from the canopy, ropes brightly strung with prayer flags stretched to the limits of the crowd. Above them the rocky Zanskar mountains soared.
Buddhist religious paintings hung on three walls of the meditation enclosure and in its center sat the Dalai Lama, his dark eyes joking with people. Husky, in gold robes and a wine shirt, he waved and smiled, making continual contact with people from his platform. He made contact with me, thirty feet away, by leaning down to look under the tripod of a camera. He playfully smiled, almost as if to say "peek-a-boo," and looked quietly away, still smiling. I felt my throat choke and my eyes swam.
The press took pictures through the window and the most aggressive travelers followed their example. Wine-robed Ladakhi and Tibetan monks, their heads freshly shaved, sat on the ground in front of the meditation room. Those not shaded by the canopy, held black umbrellas against the blazing sun. Leaves of spindly poplars blew silver and green.
I found a place on the edge of a canvas spread on the foreigners' section of the field, where some Western Buddhists had been waiting and meditating for two hours. In the group a scattering of Caucasian Buddhist nuns – heads shaved and in wine robes – measured out their prayers, bead by bead. A European mother's blond hair danced around her shoulders, as she tried to keep her squirming boy from throwing a tantric tantrum. After stretching his mother's endurance beyond even the Buddhist breaking point, he finally fell asleep.
Over the loudspeaker an interpreter's heavy accents explained what happened before we arrived: "First the land was tested and permission was asked to use it. Then it was purified and a mandala of colored sand was made for the ceremony. In the ceremony things must not be looked at in an ordinary way, but in a purified way…" In the dry air drifted a trace of incense.
The interpreter explained the correct motivation for this Initiation into Avolokitesvara (The God of Mercy): "It is not for the benefit of this life; for example, to be free of sickness, to be more successful, to be a god in the next life, to attain nirvana. The correct motivation is to benefit all sentient beings." The disciples in initiation sat within the meditation room near the mandala, but people who sat in the field could follow the ceremony to whatever extent they wished.
The interpreter, whose accent I slowly accommodated, repeated the guidance to the disciples within: "For the time being you're not allowed to see the mandala. So blind yourself with the cloth when you receive it." Red strips of cotton were distributed to all of us outside. "It's all right to wear the cloth over your forehead of you wish. Fold your hand to look like an open lotus…"
Tibetan attendants passed out a translucent lotus petal to each of us. "Visualize in front of you all the Bodhissatvas, the important lineage of all the spiritual masters of the Land of Snow, that is Tibet… In short, visualize all the spiritual masters who've achieved enlightenment for the sake of all sentient beings. Then visualize suffering sentient beings…Now try to generate an altruistic mind of compassion for all."
During the break, a Western cameraman in a Chicago Bear T-shirt and a bandanna headband rotated his camera and shot my picture. He grinned. Then, sunburned and photo-alert, he watched the crowd as he drank a Frooti mango drink. Around his uplifted arm someone had tied a red blessing string. A khaki-clad Ladakhi soldier raised his black beret, smoothed his moist brow and hair with his hand, and replaced his cap. He edged under the canopy. A tough Indian policeman, his posture tense and motionless, moved only his eyes in sentry duty. His hand rested on his rifle.
The Dalai Lama continued through the precise voice of his interpreter. "You may think I always say the same thing, that we all have a right to have only the minimum of suffering and to have happiness, but we should think more on removing the sufferings of others and of making others happy…Even while you sleep, you can rejoice in your good deeds and those righteous activities done by all sentient beings. Rejoice at all the righteous qualities of your previous lives and those of all sentient beings…"
The interpreter's voice softened: "Visualize a white halo, the white halo of Avolokitesvara. Now visualize this white halo in your heart. Visualize that you stand at the eastern door of the mandala. Hold your hands peaked at your crown (prayer), then at your throat (prayer), then at your heart (prayer)…The mandala then on the eastern side opens and you are allowed to enter. In your body, speech and mind the Avolokitesvara is in your heart."
Brash cymbals cut through the murmuring drums and ancient bells rang.
A whisper grew into a voice: "Remove the blindfold from your eyes. When you look into space, you may see colors. Visualize that you walk three times around the mandala. Hold the flower (the dried lotus petal) and imagine you offer it to the spirit of the mandala. Cast the flower on the mandala in order to see which Buddha lineage you should follow. You will see which Buddha lineage is most suitable to your mind and temperament. Imagine that your flower is being blessed by the spirit of the mandala. Now put the flower on your forehead or on your head…Visualize that you are offered the water of the transformed words…Visualize that the Avolokitesvara is stabilized in your heart." Chanting. Om mane padme hum. (Praise to the jewel in the heart of the lotus.)
A few clean-shaven Ladakhi men wore official cards, giving them the right to "shush" people, to keep them from standing when they should be sitting, and to prevent their sitting too close to the meditation room. Evading these officials and seeking refuge from the parching sun, a Western teen-ager, headbanded, crept under the food-offering table, laden with tsampa (roasted barley dough), cookies, fruit and incense sticks. Sitting in the hot shade, she winked at a New Zealander, who dehumidified, hatless, in the sun. He signaled that he dared not join her.
On the way out I followed a Ladakhi woman wearing a brocade hat with black wing tips. Her thick hair swung in two waist-long braids enhanced with black yarn woven at the bottom. Pink yarn linked the braids, keeping them parallel. Over the shoulders of her long dress, her brocade cape clung, knotted into a fringe of color at the border. Like her, the others walking from the field wore felt boots that turreted their toes. Though many men had wrapped themselves in black chuba cloaks, which slanted down their chests, most chose Western clothes.
The Westerners revealed how they traveled here: the air passengers in new clean clothes and tote bags; and the truck-and bus-borne, whose clothing had been strafed by diesel exhaust in the three days overland from Jammu. The Westerners and Ladakhis blended in a kind and altruistic mood, greeting each other with smiles. The Dalai Lama himself had told us to be friendly in the town and to create an atmosphere of peace.
After mingling with the crowd on the way back, I finally dropped into a mud-brick restaurant where Indian food spiced the air. At a worn plank in the kitchen I sat down with Ken and Ziv, Israelis, and Chris from Switzerland. Since the Tibetan cook and waiter knew no English, the cook lifted the lid of each steaming pan on the earth stove to show us what he had. His expectant eyes waited for us to decide. We ordered dal (spiced lentils), pallak (buttered spinach), disks of Ladakhi brown bread and chai (tea).
"I felt a presence." Chris's voice conveyed awe of the Dalai Lama. "There was a voice and a body, but the soul was not there. The soul was all around." Chris's blue eyes sought agreement from us.
"Did you really believe so?" Ziv – tall, vigorous, eyes thoughtful under bold brows – had just finished military service in Israel. "For me, I saw a man, a good human being. That's all."
They turned to me. I put down my spoonful of dal and said, "I felt surprised. Some of the Ladakhis hardly noticed the Dalai Lama. They had picnics and talked among themselves."
Wavy hair that barely curled over his ears, somber eyes, composed, Ken controlled my eyes. "To be in the presence of the Dalai Lama was great merit in itself. I don't think they had to listen."
Two Tibetan boys at the end of the table huddled over a pocket dictionary. The older flipped a page and read, consulting the other. Turning his head, he studied us with eyes whose sharp edges a painter might have formed with a palette knife. "You need ticket? Tibetan Youth Congress." He showed us the lottery tickets and offered a winning smile. I bought a ticket. His hand gripped a blunt pencil and, taking great care, he filled out the ticket stub. I signed my name.
Asked what the Dalai Lama had said in Tibetan, the boy responded, happy: "He told us, 'No fighting, one by one. One man,'" – he pointed to each of us in the room – "'One man, one man, one man, Buddha (Each person has the Buddha-nature). Low man,'" – here, he snubbed an imaginary person, then frowned, reproving himself – "'Low man, Buddha, too.'"
Chris, Ziv, Ken and I caught each other's glances, deeply appreciating the boy's chirping synopsis.
Barbara Cunliffe Singleton is a freelance writer from Ohio.