What's Next For GMO Food Labeling?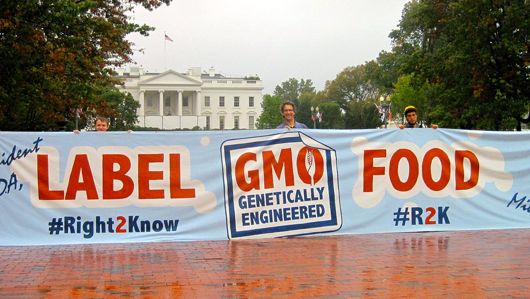 Last Tuesday's failure of California's Proposition 37, which would have mandated labeling of genetically modified foods for California, is not an indicator of the future for GMO labeling nationwide. Many food activists looked to the California initiative as "the last best hope" for GMO labeling in this country, but all is not lost.
A recent Reuters article reported that "new state labeling initiatives are planned for Washington state and Oregon. Beyond that, the action now shifts to Washington, D.C. and efforts to force change at the U.S. Food and Drug Administration, which has primary regulatory oversight for food and food additives."
Additionally, a citizen's petition is pending with the agency demanding a re-examination of its policy against labeling of GMO foods, according to the Reuters article. More than one million people signed on, the most ever for a petition to the FDA.
"We are going to have to come to grips with this." said Gary Hirshberg, co-founder of Stonyfield Farm organic yogurt company. "Labeling of GE (genetically engineered) foods is not a question of whether, but when."
Organic Still Means Non-GMO
Cornucopia Institute, a non-profit organization supporting the ecological and economic wisdom underlying sustainable and organic agriculture, also wants to remind concerned consumers that they are not left in the dark about genetically engineered (GE) foods, since foods without GE ingredients are already widely available – they clearly carry the USDA "organic" seal. Federal law prohibits the use of GE seed or ingredients in any product labeled "organic."
Consumers can view an infographic by Cornucopia illustrating the financial contributions of various organic brands at www.cornucopia.org. This information can empower consumers to vote in the marketplace and support the true heroes in this industry.
Proposition 37 also achieved the important goal of increasing awareness about GE foods among California consumers (and beyond).
Read the full Reuters article here, and read Cornucopia's official response to the defeat here.
Mark Kastel is the founder of Cornucopia Institute. Visit www.cornucopiainstitute.org for more information.