Which Organic Corporations Are Not Supporting Prop 37 GMO Labeling?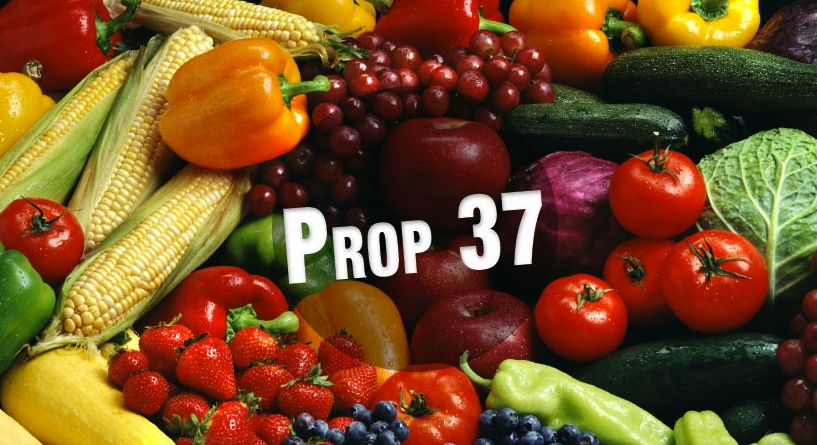 In November 2012, California voters will decide whether to require the labeling of all foods containing genetically engineered ingredients (GE, aka, genetically modified organisms, GMO) by voting for or against the Proposition 37 "Right to Know" ballot measure. The major funders working to defeat this bill are biotech industries who stand to lose billions in profits from the labeling their GE products, which could affect consumer perception and therefore profitability, as well as corporate agriculture and food corporations.
While Coca-Cola might not want to label the genetically engineered corn used to make the high fructose corn syrup in its sodas, it also owns organic and "natural" brands like Honest Tea and Odwalla. Likewise, PepsiCo, owner of Izze and Naked Juice, donated $1.7 million to oppose Prop 37 – more than every other donor except Monsanto and DuPont, and even more than the other four major biotech corporations (Bayer, BASF, Dow, and Syngenta).
The Cornucopia Institute, an organic watchdog organization, recently published an infographic (see below) telling which organic brands are owned by major corporations that oppose GE food labeling – as well as which organic companies and brands are supporting the California "Right to Know" initiative. Other brands owned by Prop 37-opposing corporations include Lightlife and Alexia (owned by Conagra); Kashi, Gardenburger, Bear Naked, and Morningstar Farms (Kellogg); Cascadian Farm Organic, Muir Glen and Larabar (General Mills); R.W. Knudsen Farms and Santa Cruz Organic (Smucker); and Silk and Horizon Organic (Dean Foods).
Organic companies and brands that have donated to the Right to Know campaign, supporting Prop 37 and the labeling of GE foods include: Nature's Path, Amy's, Annie's, Dr. Bronners, Nutiva, and more.
The Cornucopia Institute has also added a "Missing in Action" graphic, calling out the enormous corporations that have not donated to either side of Prop 37. That list includes Hain Celestial, Trader Joes, Newman's Own and Whole Foods.
By publishing this information, the Cornucopia Institute made quite a wave. "It's amazing how many emails we've gotten from people saying, 'I never knew that Kellogg owned Kashi!' They feel betrayed," said co-founder Mark Kastel. He adds that consumers might have been in the dark because, "You'll never see General Mills on the label of Glen Muir or Cascadian Farms; you'll see Small Planet Foods," a practice he finds deceptive.
National Just Label It Campaign
Several companies listed above that have not supported the Prop 37 Right to Know campaign — California's statewide initiative to require GMO labeling of all food — point out that their focus has been to support the national Just Label It campaign to convince the FDA to require labeling on all GE foods nationally. Honest Tea (owned by Prop 37 Right To Know opposer Coco-Cola) points to its voluntary labeling of its GE-free status and funding of the national campaign, and says it can't afford to support both national and local efforts.
The Right to Know campaign's co-chair, Dave Murphy, disagrees. "California is the eighth largest economy in the world," noting the impact that requiring labeling in this one state will have where a majority of California voters already support GE food labeling. Additionally, he has little faith the FDA will change its opposition to labeling GE food anytime soon. Cornucopia Institute director, Mark Kastel, goes even further, calling the Just Label It campaign a "damage control scheme that organic giants set up as a knee-jerk response to thump their chest about how anti-GMO they are. Just Label It has accomplished nothing and it never will as long as we have the campaign finance system we have." Prop 37's Dave Murphy is adamant, though, that he does not wish for anyone to boycott any organic products, no matter what their parent company is up to. "That will only hurt the farmers," he says.
The best way you can help get the California initiative passed is to donate to their ad campaigns to offset the deep biotech corporate pockets. And money counts, as illustrated by a failed California ballot initiative to tax cigarettes and use the proceeds to fund cancer research that the state voted on in June. It received 67 percent support in March 2012 – before tobacco companies spent nearly $50 million to fight it. By Election Day, June 5, the measure lost narrowly. Joan Baez said it best: "Action is the antidote to despair."
Carol Bedrosian is the publisher of Spirit of Change, New England's largest holistic magazine.