Whole Food Healthy Cooking: Healing From the Kitchen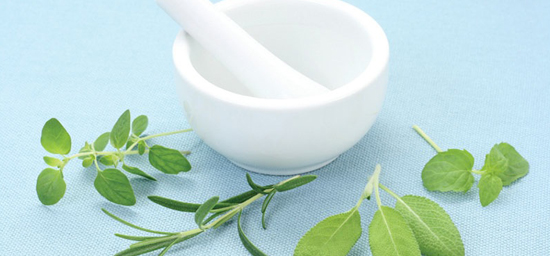 "Let food be thy medicine, and medicine be thy food." — Hippocrates
I think the connection between health and food really hit me when a relative was diagnosed mid-life with heart disease. Rather than identify the cause and focus on treating that, the symptoms took center stage. Many prescriptions were filled and popping pills became routine. Nothing in the person's diet changed. In that person's mind, the only remedy was the prescribed medication.
Let's face it: illness is a fact of life. At one point or another each one of us will experience an imbalance in our body and get sick. Whether it's a mild cold or a major debilitating disease, none of us is immune. The real tragedy is when it's totally preventable. I think the best approach to health anyone can take is one of prevention. Why wait until there's an issue? Doesn't it make sense to prevent the imbalance in the first place?
The question then becomes, where do we start? It's easy to feel overwhelmed and confused over what to believe. Every day we're bombarded with so much conflicting information, it's difficult to decide who or what is accurate. Sources of information I regularly refer to are the books and web sites of doctors Andrew Weil, Dean Ornish, John McDougall and T. Colin Campbell among others. Each has a different view and their recommendations may vary, but all emphasize the same message. Food affects health and the choice is ours. Do a little reading and pick an approach that seems right for you. Stocking the kitchen with quality foods is like an insurance policy. Have on hand a variety of fresh vegetables and fruits, grains, beans, seeds and sea vegetables. Cupboards stocked with these essential ingredients helps ensure good health as well as tasty, satisfying meals.
If you're feeling a little off and suffering from a mild case of the flu or some aches and pains from playing weekend warrior, relief may be only a few steps away. Instead of automatically reaching for a pill, you may consider trying a different approach. Head to the kitchen and try using food to bring your body back into balance.
Bancha Tea (Kukicha Twig Tea)
Pick up some bancha or kukicha tea at a local health food store and keep a supply in your cupboard. It's like a mini pharmacy in a box. This tea consists of the twigs, stems and leaves of the tea bush. (After opening, store twigs in an airtight jar.) It's safe for people of all ages and one of the healthiest beverages around. I find it refreshing in summer when chilled and mixed with apple juice. I make it by the pitcher and serve it in place of lemonade.
To prepare, place twigs in water and bring to a boil. When water boils, reduce heat to low and simmer three minutes for a light tea and five minutes for a stronger tea. To serve, pour tea through a tea strainer into your cup. Twigs can be reused several more times. As a remedy, it's useful for both internal and external application. Try it for:
Cut cuticle — Add a little salt to the tea and soak cuticle in room temperature tea.
Athlete's foot — Brew a batch and soak feet in warm bancha tea.
Indigestion — Drink hot tea.
Healing Tea
When winter's cold and flu season hits, help get your body back into balance with a simple remedy made from that universal medicinal root — ginger. In fresh or dried form, it's a traditional "go to" food to help fix what ails you. For this application, you can brew two to three cups of at a time, pour it into a thermos and sip it throughout the day and you'll help relieve symptoms of a cold, sore throat, flu, etc. Note: you may also store it for a day in the refrigerator and heat as needed.
2-inch slice of organic ginger, sliced thinly — skin on
Optional additions: cinnamon stick, organic lemon slices, fresh mint leaves or eucalyptus
Optional sweetener: honey (use sparingly or omit for strongest healing effect)
Heat three to four cups of filtered water to boiling in a small pan. Add ginger slices. Cover pan and simmer for 10 to 15 minutes. If adding any additional ingredients, add at this point. Simmer an additional 5 minutes. Strain into a mug and sip and enjoy the calming effect of this wonderful brew.
Turmeric
I think my all-time favorite healing food has to be turmeric. It tastes delicious, is easily transportable and it helps with so many health conditions. I've found it helpful dealing with arthritis, controlling cholesterol, relieving congestion and to help with weight loss. It's also a potent antioxidant and is viewed as a natural antibiotic. I try to include it as an ingredient every day. An easy way to work this powerhouse ingredient into your diet is to add a teaspoon to some of your favorite recipes. Experiment with it. To start, try it in this fragrant, easy rice dish.
2 tablespoons olive oil
1 cup chopped onion
1 clove garlic, chopped
1 cup brown rice
2 cups water (may use vegetable broth for extra flavor)
1 to 2 teaspoons turmeric
Heat olive oil in a pan over medium high heat. Add onion and sauté until onions are soft and become transparent (about 3 – 5 minutes). Toss in garlic and sauté another minute. Add rice and mix well, stirring over heat for a minute. Add water or broth, salt and turmeric. Bring to a boil, cover and simmer for 50 minutes or until rice is done.
Cinnamon
I've recently added cinnamon as one of my daily use ingredients. I love the flavor, and after reading many of the studies showing that it's helpful in lowering cholesterol, regulating blood sugar, reducing cancer cells and that it acts as a food preservative, it seemed like a good choice for me.
To make tea:
1 cinnamon stick
Boiling water
1 teabag or your favorite loose tea
Sweetener of your choice — stevia, agave or honey work well
Place the cinnamon stick in a mug. Add the boiling water, cover and steep for 10 minutes. Add the tea or teabag and steep for up to three minutes, depending on the type of tea you choose.
Sweet Vegetable Drink
This remedy is good for hypoglycemia and is most effective when consumed between noon and 4 p.m. when cravings for sweets strikes most individuals. Diabetics should speak with their health care professional to see if this is OK for them. There's the potential of causing blood sugar to go too high.
1/4 cup onion, chopped
1/4 cup carrots, chopped
1/4 cup cabbage, chopped
1/4 cup sweet winter squash, chopped
4 cups water
Place all ingredients in a pot and bring to a boil. Boil for 2 minutes and reduce heat to low.
Cover pot and simmer for 20 minutes.
Strain the veggies and drink the juice hot or at room temperature.
Broth may be kept in the refrigerator for a few days, but should be warmed before drinking or allowed to come to room temperature before drinking.
Apple Carrot Remedy
I've found this to be a helpful remedy for severe vomiting from the flu. Usually it will take only about a quarter of a cup to see results.
1 cup fresh carrot juice
1 cup fresh apple juice
Pinch of sea salt
Grate several apples and strain through a double layer of cheesecloth. Squeeze and twist cloth to extract all the juice.
Juice carrots in juicer or Vita-Mix blender.
Combine the apple and carrot juices and warm over a low heat for a few minutes. Don't bring to a boil.
Remove from heat and add a pinch of sea salt.
Serve immediately.
Cabbage
Cabbage leaves are handy to have around. They're a delicious addition to many recipes and are fabulous for emergency first aid. When applied directly to skin, it will bring the heat of a fever down and is helpful for varicose veins. The leaves will also help heal burns and bruises. There are two ways of using cabbage for healing. Make it into a plaster or use a leaf whole. It's a great way to use the large outer leaves.
To make a plaster:
Finely chop two cabbage leaves. Place in a suribachi or food processor and mash well.
Add a little unbleached white flour and mix it into a paste.
Spread the mixture (about half an inch thick) on the skin and cover with a clean cloth.
Relax and leave on skin for a few hours.
To use the whole leaf:
Lightly pound the whole cabbage leaf to release the juices and place directly on skin.
Note: A suribachi is an earthenware grinding bowl which is glazed on the outside — a Japanese mortar and pestle. The inside is made up of a series of ridges which facilitates grinding. The pestle part is called a surikogi and is made from wood to keep from wearing down the ridges.
Tofu Plaster
This is a remedy I've been using for years to draw out heat and reduce inflammation. I learned about it while studying macrobiotics and find it works well to reduce fevers and swelling from bumps and to ease sprains. I've even used this to help with an abscessed tooth. This remedy can be too cooling for children under the age of two. For them, using a cabbage leaf would be a better choice.
1 block tofu
2 leaves from a fresh green (cabbage, collard, turnip tops, etc., whatever you have)
Unbleached white flour
Finely chop greens and place in food processor and process just until greens are finely crushed, but not until they're liquid.
Squeeze the liquid from a block of tofu and mash it in a bowl with a fork until there are no large lumps. Add crushed greens and mix.
Add a little flour at a time, mixing with your hands until it forms a thick paste.
Apply to the skin. You may find it helpful to tie a clean kitchen towel around the area. Change the plaster every hour or when it gets hot.
Salt Pack
This is great for stiff muscles, cramps or diarrhea. Sea salt applied externally has a very calming effect on the body. Its high mineral content can make it an effective remedy when heated. The heat releases the salt's energy, producing a soothing effect especially on the intestines.
2 cups sea salt
1 heavy, tightly knit cotton sock
Place the salt in a dry skillet and dry roast until it's very hot. Using a funnel, pour it into the sock and tie the end in a knot. Apply to the troubled area and change when it cools. Salt may be reused until it becomes very grey in color and no longer holds the heat.
Michelle Hirsch lives in southern NH and teaches whole foods cooking throughout New England. She is a graduate of the world-renowned Kushi Institute where she also worked developing curriculum. Michelle is the author of Venturesome Vegetarian and can be contacted at mphirsch@yahoo.com.