Whole Foods Healthy Cooking: Food Choices Are Learned Behavior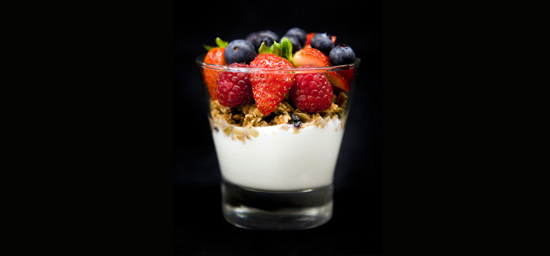 Never met a cookie you didn't like? Wonder why you can't pass up the chocolate and your friend isn't even tempted? Can't stand even the thought of broccoli on your plate? Ah, the mysteries of food choices…if only we could figure out why we eat what we do! Answers to these questions can often be found by reflecting on our childhood.
We aren't born knowing what to eat or how to ensure a healthy diet. We eat what's in the house and what everyone else in the house eats. Fill a home with Twinkies and soda and that's what a child will eat. Fill it with fruit and veggies and the same holds true. The fact is food preferences develop early in our lives. Some studies show our strongest preferences are established within the first three years of life and, that preferences established during this time remain fairly consistent and influence choices throughout our lives.
The key to developing healthy eating habits is to have a wide variety of wholesome foods readily available. Children model what they see. What parents eat, how they eat and when they eat are patterns a child will copy. Involve children in food preparation and talk to them about food choices. Explain why some foods are healthy everyday choices and others are only for occasional treats. Develop healthy eating habits early and prevent problems later in life. It's far easier to develop good habits than to try to overcome poor habits. A child's overall health and learning ability are greatly influenced by food choices.
The Center for Disease Control reports that adult diet-related chronic disease begins in childhood. Studies show that atherosclerosis (hardening of the arteries) starts early in life. A major risk factor for the top three leading causes of death (cancer, stroke and chronic heart disease) in this country today is diet.
Studies at Harvard University, Massachusetts General Hospital and Oxford University are among many that link nutrition to a child's performance in school. Need more reasons to focus on what we feed our children? Check out Appleton, Wisconsin's high school cafeteria project. The project's 5-year goal between 1997-2002 was to show the impact of food on students' behavior, learning and overall health. Gregg Bretthauer, dean of students, stated that, students' behavior prior to the project was "rude, obnoxious and ill mannered."
The cafeteria food offerings went through a major overhaul. Gone were the burgers, fries, burritos and soft drinks. Introduced were fresh salads, whole grain breads, fresh fruits and vegetables, and quality meats prepared the old-fashioned way. The results? Grades went up, truancy went down and interpersonal relationships improved. Arguments between students are now rare and teachers actually spend their time teaching. They report that students are more calm and focused on their schoolwork. In fact, returning students are the biggest advocates for the program and have a true appreciation for the effect diet has had on their lives.
The lesson we learn from Appleton is clear. Turn kids on to great food and watch them learn and grow. Try some of these recipes with your children and get them involved in food selection and preparation.
OTHER RECIPES
Yummy Frozen Banana Treats
Make these and they're sure to become a family favorite and one that even two-year-olds can do. At that age they're gaining control of the large muscles in their arms and are able to wash fruits and veggies and dip foods. They'll be proud of what they can do and it's a great way to get a serving of fruit. It's a fun way to expose kids to the kitchen.
Ingredients
3 whole organic bananas
1/2 cup all-natural peanut butter
1/2 cup grain sweetened chocolate chips (or carob chips)
1 tablespoon oil (olive, canola, vegetable — your choice)
1/2 cup crushed nuts or crispy rice cereal
6 wooden popsicle sticks or wooden skewers
Directions
First, have child wash his/her hands. Talk about the importance of clean hands when preparing food.
Rinse off bananas, pat dry and peel. Place bananas on cutting board and, using a plastic knife, have child cut bananas in half crosswise.
Insert a stick in the cut end of each banana and place on a baking sheet lined with parchment or waxed paper. Place in freezer for two to three hours or until frozen.
Place peanut butter, chocolate chips and oil in a double boiler or a microwave safe bowl and melt. If using the microwave, stop after one minute, stir and microwave for another minute. If using a double boiler make sure the base of the top piece does not make contact with the hot water – it will ruin your chocolate. Stir frequently until melted.
Place nuts or cereal in a plastic storage bag and let child crush them. Place crushed nuts or cereal on waxed paper on counter. Remove bananas from freezer and set on counter. Place bowl of melted chocolate next to bananas (if using a double boiler, remove pan of boiling water and place out of the reach of child). Place crushed cereal or nuts after the chocolate.
Holding a banana by the stick, dip in chocolate, coating evenly. Immediately roll banana in cereal or nuts. Place on another lined baking sheet. Repeat until all bananas are coated. Return bananas to freezer for another 30 – 60 minutes. If not eating right away, wrap each in foil.
Breakfast Parfait
This is a great weekend breakfast treat. Have child help prep all the ingredients, each in it's own bowl. Line them up, put out small parfait glasses and let them create a masterpiece at the "breakfast bar" they prepared. It's a wonderful recipe for three year olds learning how to use their hands. They get to cut, spoon, layer, etc.
Ingredients
handful of strawberries
handful blueberries
1/2 cup pineapple chunks
1 banana
1/2 cup whole grain cereal
1/2 cup plain soy yogurt
Directions
Place strawberries in a small strainer and rinse under running water. Drain well, cut into small pieces and place in a small dish. Wash blueberries and place in small dish. Place pineapple chunks in a small dish.
Wash and peel banana and place on cutting board. With plastic knife, cut into thin slices and place in a small dish.
Measure out cereal and place in dish. Repeat with yogurt.
Have child take a parfait glass and place a spoonful of yogurt at bottom of parfait glass. Add a few strawberries on top of yogurt, sprinkle on some cereal, blueberries and pineapple. Keep alternating layers.
Catch a Rabbit
This is a fun, tasty snack or meal for kids of all ages and one a friend's child loves to take on road trips. It is an ideal on-the-go meal or snack and kids can prepare it themselves. Set out sealable sandwich bags or reusable containers and let them create their own adventure. Younger children will need help cutting veggies.
Ingredients
Carrot and celery sticks
1/2 cup hummus
1/2 cup bunny shaped snack crackers (or other whole grain small animal shaped cracker)
Directions
Wash celery and carrots and cut into sticks. Place on a plate (or in a bag or container and seal if making this a portable snack)
Place hummus in a small bowl (or in a container and seal if making a portable snack)
Place crackers in a small bowl (or bag or container and seal if making a portable snack)
To eat, take a carrot or celery stick and dip it into the hummus. Now, dunk it into the crackers and catch your bunny (or whatever animal cracker you're using) on the end of the stick.
Fruit Skewers
These are as much fun to make as they are to eat. Use this as an opportunity to learn about shapes, colors, patterns, textures, etc. It's a great activity for four or five year olds as they work on finger control. Make larger skewers using longer bamboo skewers, or smaller ones using toothpicks. Use whatever fruit your child prefers and introduce a new one to try.
Ingredients
Pineapple
Bananas
Strawberries
Blueberries
Cantaloupe
Kiwi
Directions
Wash a variety of fruit and cut into bite-sized pieces. Place each type of cut fruit into its own small bowl.
Take a skewer and, holding a piece of fruit by its edges (so skewers don't stab small hands), push the fruit almost to the end of skewer. Take a different type of fruit and place on skewer. Repeat process until the skewer is almost full. Be sure to leave enough room at the bottom of the skewer so you can pick it up.
As you're making decisions as to which fruits to use next, talk about varying colors, textures, etc. (Ex: red, blue, green, orange and/or seeds inside, seeds outside, etc.)
All recipes are courtesy of Michelle Hirsch, Spirit of Change foods columnist and co-author with her son J.M. Hirsch of Venturesome Vegetarian (Surrey Books, 2004).
Michelle Hirsch lives in southern NH and teaches whole foods cooking throughout New England. She is a graduate of the world-renowned Kushi Institute where she also worked developing curriculum.
Michelle is the author of Venturesome Vegetarian.
Michelle Hirsch lives in southern NH and teaches whole foods cooking throughout New England. She is a graduate of the world-renowned Kushi Institute where she also worked developing curriculum. Michelle is the author of Venturesome Vegetarian and can be contacted at mphirsch@yahoo.com.