Whole Foods Healthy Cooking: The Right Ingredients For Making Life Change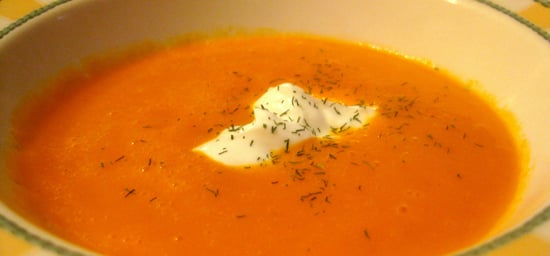 Trying to understand your life's purpose and succeed in your career? Step 1: Dump the Twinkies! It really is all about the food. A few simple adjustments can change your life.
George Ohsawa taught that we couldn't achieve anything important if we do not have a strong stomach. He spoke of the relationship between a person's character, happiness and foods consumed. When he looked at a person he saw food. He could picture a person's everyday life and related the individual's condition — health, wisdom (or stupidity), longevity, beauty or goodness directly to diet. Throughout his career he focused on understanding the destiny of life and the impact food had on the quality of that life.
Life is all about choices and some are easier than others. The results of some decisions are more immediate than others. Take a wrong turn driving to the store? You'll know shortly when you don't arrive at your destination. Make poor food choices? Many of these choices take time to build up and to manifest into a condition that puts you at risk. There is a powerful connection between what we eat and the choices we make. Food choices significantly affect our physical, emotional and spiritual health. And, the state of our health impacts everyday decisions we make. These everyday decisions are what direct our personal and career lives.
It's well documented how food choices contribute to heart disease, blood pressure, diabetes, etc. When we're physically run down we tend to make poor choices. We don't have the energy or stamina to think about the impact of our choices. Poor eating habits also affect emotional and spiritual health. We experience mood swings. Stress takes it toll. We take the path of least resistance to satisfying our appetite. That usually means opening a colorful box or can and popping the contents into the microwave. And the cycle begins…
The good news is that we can break that cycle. Follow these three easy steps and begin to notice a difference in how you feel, your approach to life and the choices you make.
Eat in harmony with your climate. Focus on:

Whole foods — the least processed state available, preferably organic. Dump the junk food, chemicals, refined ingredients
Locally grown — fresh vs. canned or frozen
Prepare according to the season, lighter preparation methods in summer, heavier in winter

Eat a balanced diet. Focus on:

Whole grains, beans and sea vegetables, vegetables, leafy greens, nuts, in-season fruits

Notice the impact food has on your body. Focus on how you feel after eating certain foods:

Do you feel sluggish after eating the egg/cheese breakfast?
Does snacking on cheese and crackers at your desk make you feel tense?
Is that doughnut making you crave more sweets?
Does the brown rice and bean stuffed tortilla energize your creativity?
Is the buckwheat noodle/miso broth dish allowing you to regain your focus?
Experiment with various foods. Give it a week. Jot down the effect food has on your mood and your ability to accomplish your goals. Make healthier choices. Get your kids involved in food selection and preparation to establish good food habits early. Help achieve your goals by utilizing the most powerful tool available to us all — our food.
OTHER RECIPES
Seitan and Soba Noodle Salad
This warm salad is an add-whatever-you-have sort of dish. I've listed carrots, broccoli, cauliflower and green beans, but let your produce section and imagination guide you. The soba noodles add great flavor and protein, as does the seitan. It's packed with vegetables and is so delicious that even people who shy away from their "5 a day" eagerly dive in. TIP: Also try this dish chilled. Throw it together in advance, then either let it come to room temperature or chill it in the refrigerator.
Start to finish: 30 minutes
Makes 2-4 servings
Ingredients
1 medium carrot, cut into thin rounds
2 cups broccoli florets
1 cup cauliflower florets
1 cup green beans, cut to 1-inch lengths
8 ounces soba noodles
4 tablespoons toasted sesame seed oil
4 tablespoons soy sauce
4 tablespoons vegetable broth or water
1 tablespoon tahini
1 teaspoon lime juice
1 tablespoon mirin
1/2 teaspoon sea salt
1/2 pound seitan, cubed
Sesame seeds, for garnish
Directions
Bring a large stockpot of water to a boil. Using a slotted spoon, place the carrot rounds in the water and parboil 1 minute. Remove and set aside in a bowl.
Repeat parboiling with broccoli, cauliflower and green beans, one vegetable at a time 1 minute each. Combine vegetables with carrots, cover and set aside.
Bring a medium stockpot of water to a boil. Add a pinch of salt, then cook soba noodles until tender, about 6 minutes. Drain and set aside.
In a large skillet, heat the sesame oil over a medium flame. Whisk in the soy sauce, broth, tahini, lime juice, mirin and salt. Simmer 1 minute. Add the noodles and stir well to coat with sauce. Add the seitan and cook 3 minutes, or until seitan is warmed through.
To serve, arrange a selection of vegetables on individual plates and top with noodles and seitan. Sprinkle with sesame seeds.
Roasted Eggplant and Mushroom Pâté
Roasted vegetables give this pâté a wonderful depth of flavor. The tempeh adds a highly digestible source of protein. The ginger, in addition to a flavor punch, improves digestion and promotes circulation. And, the miso neutralizes ingested pollutants and aids digestion. TIP: This is best made the night before and allowed to chill. We serve it as the centerpiece of a tray of fruit and crackers. Also try it as a sandwich spread.
Start to finish: 2 hours (20 minutes active)
Makes 6-8 servings
Ingredients
3 tablespoons extra-virgin olive oil, plus additional for brushing tempeh
1 large eggplant
1 small onion
8 ounces button mushrooms
8-ounce package tempeh (any variety)
1 and 2/3 cups roasted cashews
1/3 cup sweet white miso
1/3 cup tahini
1-inch piece fresh ginger
1/2 teaspoon allspice
2 tablespoons soy sauce
1 tablespoon lemon juice
Freshly ground black pepper, to taste
Directions
Preheat oven to 350 F. Use the oil to coat the bottom of a large baking dish. Cut off the ends of the eggplant, then cut it in half. Place each half, cut side down, in the baking dish.
Cut the onion into large chunks. Clean and stem the mushrooms. Cut the tempeh into six pieces and brush each lightly with olive oil. Add the onion, mushrooms and tempeh to the baking dish. Bake 45 minutes, or until the eggplant has withered and the skin is starting to brown. If the mushrooms and onion begin to brown too early, remove them from the pan and set aside while the eggplant finishes.
Remove the vegetables and tempeh from the oven and cool. Use a large spoon to scoop the meat of the eggplant into the bowl of a food processor. Add all remaining ingredients, including the roasted vegetables and tempeh. Purée until chunky smooth.
Spoon the mixture into a lightly oiled bread pan and bake at 350 for 1 hour. Let cool completely before turning pan upside down to release pâté.
Serve chilled. Keeps refrigerated 1 week..
Chilled Carrot-Dill Soup
For a summer starter with spark, try this cold soup of carrots, fresh dill, sweet potato and a touch of ginger. The sweet potato gives the soup a thick, hearty consistency and prevents the watery taste so common in cold soups. Never boil this soup. Allow it to simmer until the vegetables are just tender. For even more zip, add a tablespoon or two of sweet white miso when puréeing. TIP: Ginger can dry out and spoil if left in the refrigerator. The best way to store it is in the freezer. This also makes it easier to grate as needed.
Start to finish: 30 minutes (plus 2 hours to chill)
Makes 6 servings
Ingredients
1 tablespoon corn oil
1 pound carrots, cut into 1/4-inch rounds
1 large sweet potato, finely diced or grated
1 medium onion, diced
6 cups vegetable broth
4 tablespoons minced fresh dill
1-inch piece fresh ginger
Sea salt and freshly ground pepper, to taste
Directions
Heat the oil in a large saucepan over a medium flame. Add the carrots, sweet potato and onion, and sauté lightly about 3 minutes.
Add the broth, dill, ginger, salt and pepper and bring to a gentle simmer. Let cook 15-20 minutes, or until vegetables are tender.
Transfer soup to a food processor or blender, in batches if necessary, and purée lightly. Soup should have a slightly mealy texture, and not be whipped smooth.
Return the soup to the pot and chill 2 hours.
Angel Hair Pasta with Lemon Sauce
This fragrant and flavorful sauce complements a tangle of angel hair pasta. Adding kuzu to your diet will help with fatigue and circulatory problems. It's also great at restoring and maintaining good health overall. TIP: To keep fresh herbs from wilting in the refrigerator, cut away the bottom 1/4 inch of stem and stand them in a glass of water. Change the water every day or so.
Start to finish: 20 minutes
Makes 4 servings
Ingredients
3/4 pound angel hair pasta
2 tablespoons soy margarine
1 cup sweet white wine (Riesling works well)
2 cups vegetable broth
2 tablespoons lemon juice
1 teaspoon lemon zest
1 tablespoon minced fresh rosemary
5 fresh sage leaves, cut into thin ribbons
1 tablespoon kuzu
2 tablespoons water
1/2 teaspoon sea salt
2 medium tomatoes, coarsely chopped
Directions
Bring a large stockpot of lightly salted water to a rolling boil and cook pasta until tender, about 8 minutes. Drain, rinse with cool water, and set aside.
Meanwhile, melt the margarine in a medium saucepan. Add the wine and bring to a boil. Add the broth, lemon juice and zest, rosemary and sage.
Simmer 3 minutes, or until slightly reduced and quite fragrant.
In a small cup, combine the kuzu and water, stirring until they form a thick paste. Stir the kuzu paste into the sauce.
Increase the heat to medium-high and stir constantly until the sauce thickens, about 4 minutes. Remove from the heat and stir in salt.
Transfer the pasta to a large serving bowl. Add the tomatoes and toss. Add the sauce and toss again to coat evenly. Serve immediately.
Michelle Hirsch lives in southern NH and teaches whole foods cooking throughout New England. She is a graduate of the world renowned Kushi Institute where she also worked developing curriculum. Michelle is the author of Venturesome Vegetarian and can be contacted at mphirsch@yahoo.com or c/o Spirit of Change, PO Box 405, Uxbridge, MA 01569.
Michelle Hirsch lives in southern NH and teaches whole foods cooking throughout New England. She is a graduate of the world-renowned Kushi Institute where she also worked developing curriculum.
Michelle is the author of Venturesome Vegetarian.