Why did Solyndra Fail?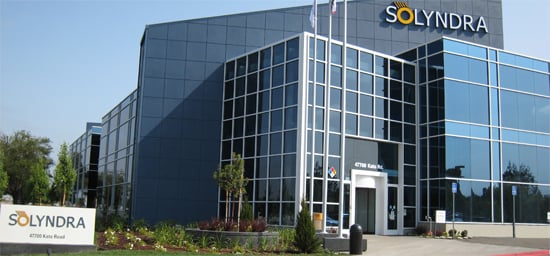 In an election year when mudslinging is at its peak, reports of solar energy manufacturer Solyndra's bankruptcy in September 2011 drew immediate criticism and fingerpointing since the company had received millions of dollars in loan guarantees from the federal government during President Obama's last stimulus bailout plan. Republicans pointed to numerous shareholders in the company with Democratic ties and attributed the company's privileged loan guarantees to government corruption and corporate handouts.
So, was Solyndra just another corrupt government corporate bailout? On the contrary, E-Magazine reports that Solyndra's burnout was a combination of international market developments as well as a casualty of technology becoming obsolete before it even reaches the market.
According to E-Magazine, part of what made Solyndra's original CIGS (copper, indium, gallium and diselenide) technology so promising was its low cost compared to traditional solar panels which relied on costlier silicon. When Solyndra launched, silicon was selling at historic highs; silicon prices have dropped 90% since then, eliminating CIGS's price advantage.
In addition, as natural gas — the cleanest of all fossil fuels — prices have continued to fall, utilities can produce electricity much more cheaply using natural gas than renewables. Add to this China's aggressive moves forward in researching solar energy and the result has been that Chinese firms now provide 50% of the world's solar cells, up from just 6% in 2005. The US market share has fallen to just 7%. And Solyndra got caught in the shuffle.
In his State of the Union address, President Obama renewed the call for the US to increase its use of renewable energy. However, the rate of new wind-turbine installations in the US has declined by more than half since 2008. "The fossil fuel industry and its allies in Congress clearly see the solar and wind industries as a threat and will try to kill [them]," says Rep. Edward Markey, a top Democrat on the House Energy and Commerce Committee.
Carol Bedrosian is the publisher of Spirit of Change holistic magazine and can be reached at carol@spiritofchange.org