Working The Law of Abundance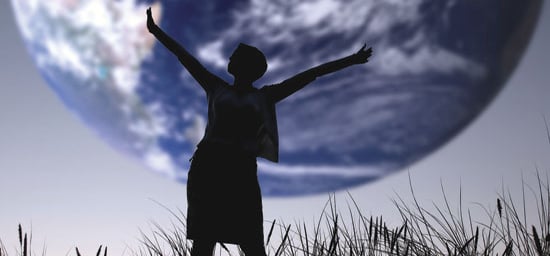 "People with a scarcity mentality tend to see everything in terms of win-lose. There is only so much; and if someone else has it, that means there will be less for me. The more principle-centered we become, the more we develop an abundance mentality, the more genuinely happy for the successes, well-being, achievements, recognition, and good fortune of other people. We believe their success adds to…rather than detracts from…our lives." — Stephen R. Covey
"The abundant life does not come to those who have had a lot of obstacles removed from their path by others. It develops from within and is rooted in strong mental and moral fiber." — William Mather Lewis
"When you focus on being a blessing, God makes sure that you are always blessed in abundance." — Joel Osteen
"Not what we have, but what we enjoy, constitutes our abundance." — John Petit-Senn
"To live a pure unselfish life, one must count nothing as one's own in the midst of abundance." — Buddha
"You pray in your distress and in your need; would that you might also pray in the fullness of your joy and in your days of abundance." — Kahlil Gibran
"Whatever we are waiting for — peace of mind, contentment, grace, the inner awareness of abundance — it will surely come to us, but only when we are ready to receive it with an open and grateful heart." — Sarah Ban Breathnach
The law of abundance is based on Webster's true definition of the word itself: a greater plentiful amount, a profusion, fullness to overflowing, an overflowing quantity, affluence, wealth. Abundance comes from the Latin verb abundare, which means "to abound, to overflow." It is an energy, a feeling to tap in to or tune in to; overflowing abundance is an aspect of unconditional love. When Jesus and the apostles multiplied the fish and loaves of bread to feed the crowds, they applied the law of unconditional love and the law of abundance. The principles of the law of abundance are energy exchange and energy movement.
As Albert Einstein said, "Energy is neither created nor destroyed. It simply changes form." There is always an abundance of energy. Motion creates energy. Inside the molecules that make up every form of matter, electrons spin in orbits around the nucleus, which creates an energy exchange.
Visualize being part of a big grid of light lines in and around Earth, a net similar to lines of latitude and longitude. Now, imagine this is the power grid for the networks of all the power plants providing electricity to towns and customers. Imagine each customer (you, me, every relative, every friend, etc.) as a speck of light on the grid connected by all the power lines. Each of us has a control panel to communicate when we have extra to share and tell each other what we are looking for.
This process is a bit like a power and energy barter system. This is such an efficient barter system that we just post the data, and without personally knowing the individuals, the energy resources move around. Our deeper selves, our subconscious and conscious thoughts, and our beliefs are already participating in this network, fueled by the one source, God. You can imagine this exchange like the World Wide Web, the Internet. Craigslist, eBay, and a myriad of other sites provide networks of data — who has what to sell, barter, or trade and who is looking to purchase.
God provides a boundless flow of love and resources. It is not metered out. It is not "robbing Peter to pay Paul." We all have an abundance of whatever we focus the most time and energy on. Money is energy. Love is energy. Providing a service or product is energy. Moreover, life is all about exchange and the movement of energy.
As a member of a barter system you must understand that you offer something and you receive something. The law of abundance requires both giving and receiving. Abundance is not given freely. It is acquired. You must exercise in order to win a triathlon. You must speak for others to hear you. You must practice to earn your driver's license. You must play the game in order to score. You must learn the material in order to receive an A+.
This law requires truly knowing what is important to us in terms of our belief systems, our self-talk subconscious, and our verbalized consciousness. Years ago, a married couple I knew was extremely budget-oriented and tended to nickel-and-dime everything, even with each other. Alex and Nicole both got their wallets out to separately pay for fruit smoothies or museum entrance fees. For example, if the husband decided to treat his spouse, he would publicly announce the treat and the fact that he expected to receive the next round (which he calculated within a dollar or so between them). What a perfect example of what the law of universal abundance is not! They clearly held a belief system of scarcity as well as a very calculated exchange of karma. This naturally permeated their marriage as well as their friendships with others.
If you asked Alex and Nicole what was important to them, they would not have described it in the same way I have. They probably would have described it as fair and equitable calculations or something to that effect. Yet their actions demonstrated what is truly important to them: scarcity, precisely calculated karmic exchange, conditional love, and living with an agenda. When I knew them, I could see that it was already a source of stress in their young marriage, even though their beliefs were similar.
A Manifestation and Abundance Story
I applied the laws of unconditional love, abundance, ideals, and attraction when I was about thirteen or fourteen years old and living on a farm. We raised grapes and Christmas trees and made maple syrup to sell. My parents also both worked full-time outside the farm to make ends meet. (Note the belief system statement here.)
My French teacher in the local school announced he was leading a trip to France in two years and suggested we students start preparing to go. I was so excited and exhilarated. I was going to practice my French with real French people and visit a foreign land! I wondered what their clothes would be like, what the soil, plants, and trees would look like, what kind of food they eat. I loved speaking French. I was daydreaming and visualizing these upcoming adventures from the first moment the teacher announced the trip.
I excitedly announced to my parents, "I am going to France in two years on the French teacher's trip!"
My mother was totally surprised and said, "What on Earth are you talking about? That trip must be very expensive and you know we don't have enough money to send you on that trip. No, you are not going to France."
So far, my father was silent. I very quickly replied to my mother, "I didn't ask you for any money. I am going to pay for it myself."
My father then asked me how I was going to raise the money. "Babysitting, odd jobs for neighbors and family, etc."
At that point, my father said, "Good. I have another idea that you might try, too. Those old blueberry bushes behind the barn look like they could use some attention. If you fertilize them and take care of them, you can pick and then sell the blueberries and keep all the money you make."
He took me down to look more carefully at the blueberry bushes and gave me instructions on their care. He also warned me I would not be able to sleep in during the summer when I was busy harvesting the berries. I had to pick them early and sell when fresh. I fertilized, pruned, cleaned up the rows, and proudly watched the appearance of blossoms that would lead to berries. Once the berries formed, I bought and applied special netting to protect them from the birds.
Once I got started, both my mother and father encouraged me. The first year, I picked them all myself. I sold some directly to the public, but sold most of them to well-visited farm stands and local grocers. The second year, I had such a bountiful harvest that I had to hire several neighbors to help me pick the berries. I counted my earnings, net of my expenses, and added in the money from my babysitting and the odd jobs I did. I had earned the money I needed to go to France. My parents ended up providing me with some extra spending money. My first trip to France was everything I dreamed of and more.
Abundance requires action. You cannot sit at home unemployed and expect abundance without taking steps to earn money. You must apply for a job or explore other avenues to create cash flow. Your thoughts, beliefs, attitudes, and actions will work together to stimulate the support of the universe.
Are your actions consistent with your beliefs about abundance? How many times in the last month have you said, "I cannot afford that," or, "I don't have any money for that"?
Take a few minutes to write down some things you frequently say related to money, scarcity, and abundance. Some examples that attract scarcity include the following:
"I cannot afford that."
"I wish I had enough money to go on a vacation (buy a new car, etc.)."
"There is never enough money to do what I want."
"I will never get out of debt."
If your phrases are concerned with anything less than pure abundance and positivity, then rewrite them so they are purely about abundance. Some statements to support abundance include the following:
"I attract money continuously."
"I live an abundant life."
"I have an abundance of blessings and friends."
"The universe provides me with abundant support."
Create your own written statements from these or use the one at the end of this article. Post your affirmation in places you will read it repeatedly or devise an action or exercise that symbolizes it.
A woman I know recently realized that she was defining her life in terms of scarcity. "I don't have any money" was a very common phrase for Caroline since her divorce. Someone suggested she tape money around her apartment — in the kitchen, bathroom, and bedroom. Caroline taped fifty-dollar bills in those places. Now she looks around every day and says, "Look at this! I have money everywhere!" She started talking about traveling to other countries again.
Then Jennifer, a friend, commented to Caroline about her delay in completing a project for her. Caroline said, "I'll get to it, but right now I am looking for ways to increase my abundant cash flow."
Perhaps surprised that it was not clear before, Jennifer replied, "That project will result in income for both you and me. You will be paid a commission for the sales it creates." Was it a coincidence that this happened within a few short weeks of her taping money around her apartment and saying, "I have money everywhere," with a chuckle and a smile? Opportunity just knocked. Now Caroline needs to take the action steps to manifest the money.
"My heart is abundantly flowing with capacity to give as well as receive. I live and act in prosperous ways."
Adapted with permission from Nine Simple Laws to Create Joy and Grace by Sue H. Singleton (iUniverse, 2013)
Sue H. Singleton, B.A., M.B.A. is an internationally renowned medical intuitive, author, speaker, teacher and healer with more than twenty years of hands-on experience. She and her husband Aaron are the founders of The Way to Balance®, LLC Center for Advanced Healing and Training in Amesbury, MA. Visit www.TheWayToBalance.com or call (978) 834-0341. Sue will be speaking at the Natural Living Expo in Marlboro, MA, on Saturday, November 16 at 12pm.