Yoga Injuries and Healings Are Both Real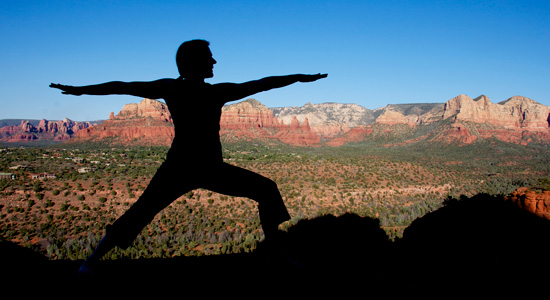 I have practiced Bikram Yoga regularly for several years. I have injured myself doing so and therefore read your article ("Practicing Safe Yoga: Yoga Comes of Age in America," Fall 2012) with interest. I also read the NYT article by William Broad. But after I read his article I also read his book, The Science of Yoga.
I found your interview with Ann Bissanti interesting and informative, but I take exception to your characterization of Mr. Broad's article as "attesting to evidence that no one should practice Yoga regularly because Yoga wrecks your body." Obviously the article talks about numerous injuries during Yoga and gives warnings but I do NOT think it suggests that we should not practice Yoga regularly. Mr. Broad himself, in fact, has been practicing for over 30 years. The discussion of injuries is only one chapter of that book. Overall, I believe he gives a quite positive overview of the practice of Yoga.
All too often the loudest voices are talking about the extremes when the more important discussion lies somewhere in the middle. I believe this is the case with Yoga. Yoga injuries are real (I have first hand experience), Yoga healing (mental and physical) is real (more first hand experience). If we don't accept that injuries happen in Yoga (a lot in this country) then it will be difficult to evolve our instruction and practice to prevent those injuries.
I have been doing regular practice (3-4 times per week) for several years, so I'm a believer. I also believe we can do better. — Dale
Send Letters to the Editor to: info@spiritofchange.org