Fire Cider Trademark Court Date Set For March 25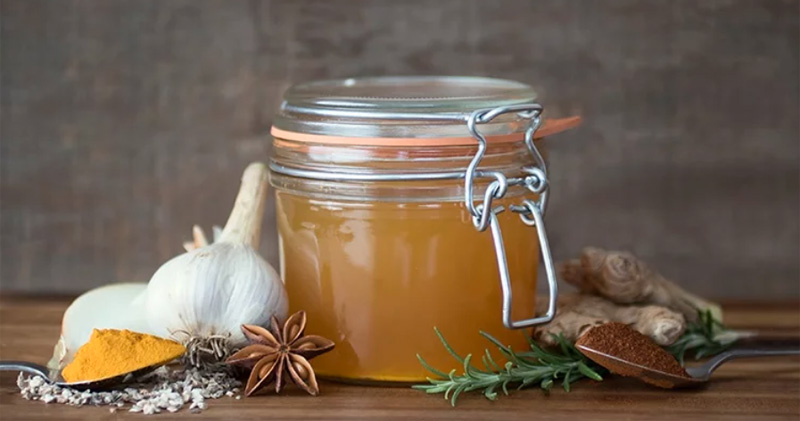 The issue surrounding Fire Cider's trademark continues and the lawsuit that Shire City served to the 'Fire Cider Three' is ongoing. It has been 4 long years of this lawsuit, and 5 long years of our campaign to free Fire Cider from trademarks. For the last year, we have been waiting to hear about our trial date from the court. We now have a trial date—March 25, 2019. Please consider donating to our trial costs. Click here to donate and please spread the word!
We continue to need your support in helping us win this case. We do have costs surrounding this, please consider donating to these costs.
You can help support the Free Fire Cider campaign in many ways:
Donate to the trial costs—March 25, 2019
Make your own Trademark Free Fire Cider
Teach a Trademark Free Fire Cider class
Thankfully, many stores have opted to stop selling trademarked Fire Cider. Stores who have continued to sell the Shire City Brand usually state that they want their customers to have the freedom of choice, but there's NO choice when there's only one brand allowed to be sold.
Our enduring hope is that Fire Cider and other traditional herbal recipes will be put in a category that protects them from future trademarking, which will allow everyone to continue to make and sell these traditional herbal recipes. We are not alone! Thank you endlessly for your continued support. —Rosemary, Mary, Nicole and Kathi
It's Time To Make Trademark Free Fire Cider
It's winter and definitely time for Trademark Free Fire Cider! This years flu season has been setting records. Make sure to get your Trademark Free Fire Cider brewing. Its one of the best tonics to keep you healthy during the winter months and to 'keep the bugs at bay.' And while you're at it, try this great recipe for Trademark Free Fire Cider from Mountain Rose and my Fire Cider chutney (see recipes below).
Please keep posting pics on social media and making Fire Cider. Tag Tradition Not Trademark and #trademarkfreefirecider!
Rosemary's Fire Cider Chutney Recipe
There are many recipes for making fire cider, but my favorite blend of herbs is:
Garlic approximate 8–10 cloves finely chopped
Horseradish root approximate ½ cup grated or finely chopped
Onions approximate 1 medium sized onion, finely chopped
Ginger approximate ½ cup grated
1–2 cayenne peppers, to taste, crushed or chopped
Options: add a lemon with peel and/or turmeric to the above recipe. The batch I used to make my first Fire Cider chutney from had lemon with peel in it, and it added a nice lemony flavor that enhanced the finished product. But I've made it without the lemon and it was equally good. So be creative and have fun!
Steeped in raw unpasteurized apple cider vinegar for 4-6 weeks then strain. Add honey and cayenne to taste. Taste should be hot, spicy, pungent and sweet.
To make Fire Cider Chutney:
Strain the herbs after 4 -5 weeks. They should still be firm and flavorful. Add the herbs to a food processor or blender, and grind coarsely (don't blend into a smooth past, but only until coarse and crunchy). If too dry, add a little of the Fire Cider Vinegar to the mix. You might wish to add a little more honey and cayenne to taste.
Your finished Fire Cider Chutney should be sweet but not too sweet, hot but not too hot, and just right for your pleasure taste! This delicious chutney is great on toast, mixed with rice, veggie dishes, is a favorable addition to soups, or enjoyed right from the spoon. It's the perfect winter condiment!
Please note: you can also make Fire Cider Chutney without first making Fire Cider. Just add the listed ingredients to a food processor, add vinegar to moisten, and grind to the desired constituency. I've made it both ways, and both ways are delicious, with a slightly different texture.
For more information about Rosemary Gladstar visit www.sagemountain.com.
See also:
Preserving Our Herbal Traditions, Defending Our Health Freedom Rights And Saving Our Plants
The Fire Cider Trademark Debate