Halting Smart Meter Installation in Massachusetts and Beyond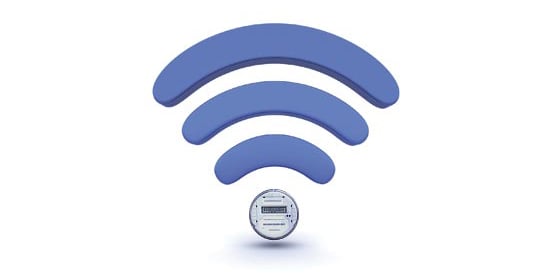 In January of this year, Governor Patrick announced that the state will pour millions of dollars into "demand response systems" that will advance a mandate to install wireless so-called "smart meters" in Massachusetts.
Activist groups in at least 31 states oppose smart meters due to cost, security, safety, privacy, greenwashing, customer choice, and health concerns. In 2011, radio frequencies (RF), including microwaves like those emitted by the three wireless networks utilized in smart metering, were declared a class 2B possible human carcinogen by the World Health Organization. Radio frequency limits in the US are hundreds of times higher than those in countries that recognize biological impacts of RF at levels lower than the thermal threshold.
The American Academy of Environmental Medicine has updated its smart meter position statement from caution to a call for a complete moratorium. A review of 92 histories indicated that the vast majority of cases were not electromagnetically hypersensitive until after installation of smart meters and that "smart meters may have unique characteristics that lower people's threshold for symptom development."
When smart meters were deployed in California in 2009, a portion of residents were driven from their homes due to heart arrhythmias, headaches, tinnitus, seizures, and the acute onset of electromagnetic hypersensitivity (EHS), a condition that Swedish authorities estimate impacts up to 35% of the population, with 3% severely impaired. Sweden recognizes EHS as a functional impairment sourced in the environment, and for affected individuals provides shielding of the home and/or relocation, job retraining, accurate diagnosis, and treatment, at government expense.
Beware of Hidden Fees
Many states are embroiled in consumer choice battles after wide scale smart meter deployment, with utilities surcharging customers who opt out of a radio frequency-emitting meter. California-based activist Jerry Day compared out-out surcharges to extortion.
Fairfax, California, was the first municipality to declare a moratorium on smart meters, in part to protect electro-sensitive residents. Mayor Larry Bragman stated that opt-out fees discriminate against those who have a medical condition, and noted that within a mesh network, because the signal bounces to multiple meters in the neighborhood blanketing the coverage area with radiofrequencies, opting out of an individual meter will not protect medically vulnerable individuals unless the entire jurisdiction opts out.
In July of 2013, National Grid laid the groundwork for Massachusetts opt-out surcharges in DPU docket 13-83, requesting a $26 installation/de-install fee and an $11 per month surcharge for electricity customers seeking to opt out of the first generation of wireless meters. Gas customers would be required to pay a $67 install/de-installation fee and $13 per month surcharge for billing reads. Nina Anderson of the Scientific Alliance for Education in Sheffield, MA, is spearheading what may be the first jurisdictional opt out petition drive in Massachusetts through her blog http://NoMassSmartMeters.wordpress.com.
What Happens in Worcester Won't Stay in Worcester
Worcester, Massachusetts, was chosen as the site for National Grid's controversial $48M smart meter and WiMax pilot program, (recently renamed Smart Energy Solutions,) despite objections of ratepayer advocate Attorney General Martha Coakley, whose office pointed to large-scale tests in Illinois and elsewhere where smart meters failed to justify the cost. In a 2012 letter to the Department of Public Utilities, Coakley's office wrote, "Despite these clear trends, [National Grid] proposes to launch a massive pilot at great ratepayer expense to test already tested hypotheses." The DPU ignored concerns for consumers, including cost, and approved Worcester's pilot.
Zoning hearings for a 90-foot, 5-microwave antenna data tower on Tory Fort Lane, a bucolic residential neighborhood in Worcester, have been delayed nine times over nine months. The tower in the Tatnuck area is considered the final piece to the puzzle for implementation of the smart grid program. Among those who testified against the towers were Worcester Councilor-at-Large Konstantina B. Lukes, District 5 Councilor Gary Rosen, Councilor-at-Large Morris A. Bergman and Councilor-at-Large Michael Gaffney.
"People have their doubts and questions about this," Mr. Rosen said. "These towers aren't just an eyesore; they lower property values and there are a number of privacy, security and safety issues with these [smart] meters. There is so much doubt, why take a risk with this? We should establish a moratorium and stop this now."
Opponents of the Worcester program host the Facebook page: https://www.facebook.com/pages/STOP-NG-SMART-GRID/269138816433075
Connecticut's Attorney General George Jepsen opposed a plan to roll out smart meters, citing an earlier pilot program "showed no beneficial impact on total energy usage." Rhode Island DPU Commissioner Paul J. Roberti says smart meters don't come close to justifying their costs and represent a misguided attempt to modify the behavior of consumers in ways that don't conform to the real world. Smart meters enable the utility to manipulate customer behaviors through punitive pricing structures such as time-of-use and peak period rates, penalizing stay-at-home parents, the elderly, self employed individuals and shift workers, while catering to the two-wage earner family charging an electric car in the middle of the night.
Maine's smart meter program is under audit due to cost overruns that resulted in a request for an 8% rate increase, instead of promised savings. Maine's Supreme Court ruled that the Public Utilities Commission did not adequately address health and safety issues with meter installation. Vermont presently offers the only no-fee opt out program in the country.
EMF Sickness
On January 14, 2014, Massachusetts Governor Patrick announced plans for investments of $52 million for comprehensive climate change preparedness plan. Hidden within the plan are references to demand-response and grid modernization initiatives that translate to the installation of wireless smart meters and infrastructure.
Over the last year, the DPU spent ratepayer's money facilitating various working groups that systematically ignored evidence of adverse health effects and failure of meter deployments to justify costs. State consumer advocacy groups HaltMAsmartmeters.org (Wayland) and StopSmartMetersMassachusetts (Danvers) warn that footnote 39 on page 31 of DPU Docket 12-76-A, "Modernization of the Electric Grid," provides outdated, misleading, and biased health data to the state's electric companies, mandating investment in infrastructure that endangers the public. In addition, the rush to install wireless utility meters ostensibly to address climate change has yielded greenwashing charges, as well as concerns about the impact on low-income residents.
In Fairfax, California, the utility company installed microwave transmission devices without informing the community, and many EHS individuals in Massachusetts perceive the same dynamic occurring in the Commonwealth. Symptoms of electromagnetic sensitivity can include indigestion and nausea, extreme vertigo, eye dryness and skin problems, headaches, nosebleeds, overheating, exhaustion, depression, sleep disorders, aggression, focusing issues, fertility challenges, internal bleeding, and brain fog. The Berkshire-based blog Sandaura.wordpress.com documents complaints from residents adversely affected by the hum of pulsed 217 Hz radio frequency emanating from the power lines, the noise of which represents a violation under Massachusetts General Law.
Comments opposing docket 12-76-A have been filed by the Massachusetts Association for the Chemically Injured, the Low Income Network, the EMR Policy Institute, the Scientific Alliance for Education, Healing Earth and EMF Refuge, the Berkshire Litchfield Environmental Council, the American Academy of Environmental Medicine and from experts around the world. Residents testified at the July 2013, DPU hearing for docket 13-83 that wireless infrastructure has adversely impacted their health. The Massachusetts Senate and House Joint Committee for Telecommunications, Utilities, and Energy also heard testimony in June 2013, from affected residents. It would appear that these voices are not being incorporated into policy recommendations that favor business interests if deployment goes forward.
According to the provisions of docket 12-76 DPU "must ensure that electric companies provide safe and reliable electric service to customers…." and smart meters are not safe. Fairfax, California, Mayor Bragman described smart meters as the tyranny of technology being imposed on us by corporations in violation of local democracy. Victims of this misguided experiment, which has also been described as the largest IT disaster the world has known, are watching and waiting in hopes that Massachusetts will help to guide the nation away from this disastrous trajectory, towards true ecological stewardship of nature.
Take Action
If you believe your wireless utility meter has adversely affected your health or the health of a loved one, please contact the Secretary of Massachusetts Health and Human Services at john.polanowicz@state.ma.us. If possible, please cc HaltMAsmartmeters@gmail.com on your email with this information.
Read and watch video clips of health, privacy, economic, terrorism and fire experts on smart meter technology.
Read "The Problem With Smart Meters: A Beginner's Guide"
Patricia Burke is a meridian yoga teacher advocating with activists across the country and around the world for new RF exposure limits based on biological standards. For more information, visit StopSmartMetersMassachusetts.org and HaltMAsmartmeters.org or call (888) 272-6510.