Health Freedom Rights For Herbalists and Others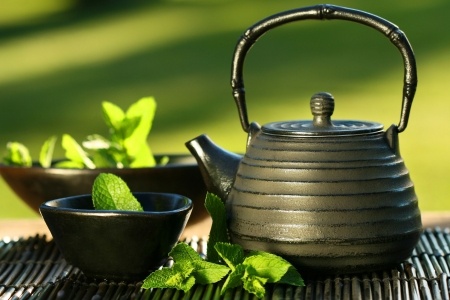 "Unless we put medical freedom into the Constitution, the time will come when medicine will organize into an underground dictatorship…. To restrict the art of healing to one class of men and deny equal privileges to others will constitute the Bastille of medical science. All such laws are un-American and despotic and have no place in a republic. The Constitution should make special privilege for medical freedom as well as religious freedom" — Benjamin Rush, signer of the Declaration of Independence
Diane Miller and her lobbying organization, National Health Freedom Action (NHFA) are working on the behalf of herbalists and other healers to ensure their (and our) right to practice. Ever since Diane and her colleagues drafted and succeeded in the passage of a safe harbor bill in Minnesota that gave healers such as herbalists, homeopaths, energy healers, nutritional counselors and many others an exemption from the Medical Practice Act (so they could not be arbitrarily prosecuted for the practice of medicine without a license), Diane has been working across the country to pass similar legislation in all other states.
After founding two national nonprofits, NHFA and its educational arm NHFC (National Health Freedom Coalition), Diane has been working tirelessly to ensure that people can access the healing practitioners of their choice. There are now ten states that have some form of a safe harbor law! And many others are in progress. Most of these have requirements for practitioners to give disclosure of their training and to avoid certain prohibited acts.
But NHFA can only do this work if individuals like you and I supply the resources for them to do it. I encourage you to join me in donating to NHFA, or even better, make a monthly pledge that they can count on.
Because of their lobbying emphasis, donations to NHFA are not tax deductible. If you would like to support Diane's health freedom work but would like a tax deduction, consider supporting NHFC. NHFC works on the same issues by educating the public and training activists in many states to become advocates in their state. Or become a sponsor of the US Health Freedom Congress hosted by NHFC. For more information contact Jerri Johnson at jerri@nationalhealthfreedom.org.
Health freedom is one of the most important issues facing citizens today, and certainly, for herbalists it is even more important; without health freedom, what herbalists do is essentially against the law as they are currently written in the U.S. I've been rather bewildered at how little notice we give to health freedom rights and why herbalists and others haven't jumped at this opportunity to help change these laws.
"Never doubt that a small group of thoughtful concerned citizens can change the world. Indeed, it's the only thing that ever has" — Margaret Meade
We as a group of concerned and thoughtful citizens'can make a huge difference and change these archaic laws! We don't have to act alone; we have an amazing group that is already actively working on our behalf — the National Health Freedom Action. Join with them. Help in whatever ways you can. They are working for citizens' rights to be able to choose the kind of healthcare we want! This is the time! Be proactive!
Pass this message on to everyone you think should or might be concerned. Let's work together to ensure that citizens of this country have the right to determine their own health care and to decide what forms of medicine we wish to take. Along with preserving our native medicinal plants and our herbal traditions, health freedom rights is one of the most important issues facing herbalists today.
Please join with me in this effort by supporting the National Health Freedom Action.
With you in healing ways,
Rosemary Gladstar
"If people let the government decide what foods they eat and what medicines they take, their bodies will soon be in as sorry a state as are the souls of those who live under tyranny" — Thomas Jefferson
See also:
Winter's Holistic Medicine Chest
Rosemary Gladstar's Medicinal Herbs, A Beginner's Guide