Rhode Islanders For Safe Technology Screen "Generation Zapped"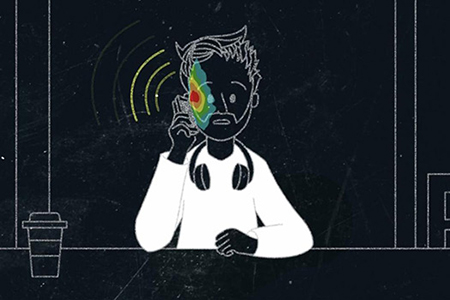 National Grid is engaged in a regulatory process to replace gas and electric meters in RI, MA, and NY with next generation two-way wireless meters.
Critics of National Grid are calling for regulatory scrutiny regarding fraudulent results reporting for the smart meter pilot program that was conducted in Worcester, MA. National Grid submitted the results to utility regulators in all three states.
Written testimony submitted in February of 2019 to the RI Power Sector Transformation Advisory Group indicates that the Worcester pilot results misrepresented customer acceptance, participation, cost savings, and energy savings. The 2-year National Grid pilot was budgeted for $45M, with recorded costs reaching $60M before it was completed.
Public testimony provided on April 9 before the RI Public Utility Commission further raised concerns regarding claims about the lifespan and replacement cycle for the meters, the threat from an EMP (electromagnetic pulse) and hacking, fire risk, billing issues, green-washing, and health concerns. The impact on property values for abutters of Worcester's Cook's Pond substation, which was improperly engineered and in violation of sound ordinances, was also highlighted.
Massachusetts residents were appalled when National Grid overrode citizen health complaints by promoting the testimony of a career mercenary scientist Peter Valberg. Valberg represents Phillip Morris cigarettes, and is also on retainer for the fossil fuel company We Energy for coal ash liability. Valberg is an expert health spokesperson for the smart meter industry. He was featured in a series by the Center for Public Integrity in 2016 entitled "Science for Sale," for denying the significance of the largest ever reported cluster of occupational brain tumor deaths at a chemical plant in Texas, and for his attempt to blame mesothelioma associated with asbestos exposure on smoking.
Certain populations may be more susceptible to developing a crippling intolerance to wireless emissions, including those with multiple chemical sensitivity, cardiac conditions, and Lyme. Symptoms have decreased for MS and autism patients by reducing the burden of electrosmog. Smart meters prevent residents from being able to protect themselves in their own homes due to the 24/7/365 pulse- modulated microbursts of radio frequency transmissions, and the introduction of high-frequency voltage transients on the electrical wiring.
In addition to smart meter concerns, Rhode Island has expedited the rollout of 5G fifth-generation wireless infrastructure. As reported by Broadband Now, "Wireless carriers are eager to deploy the technology across their footprints as fast as possible. Unfortunately, that means steamrolling over concerns voiced by local governments, residents, and businesses that want more say in how and where small cell structures are deployed within their communities. As you might expect, the FCC has sided with corporate interests and ruled against community control."
Learn more about smart meters, 5G and wireless risks. Rhode Islanders for Safe Technology and Toxics Information Project (TIP) hosts the documentary film "Generation Zapped" on Wednesday May 22, 7-9 pm, at the Saylesville Friends Meeting House, 374 Great Rd., Lincoln, RI. For more information see https://www.facebook.com/RhodeIslandersforSafeTechnology/ or http://www.toxicsinfo.org/.
Patricia Burke is a writer and environmental activist advocating for biologically-based radio frequency exposure limits. She can be reached at stopsmartmetersMASS@gmail.com.