Springtime Bitters For Renewal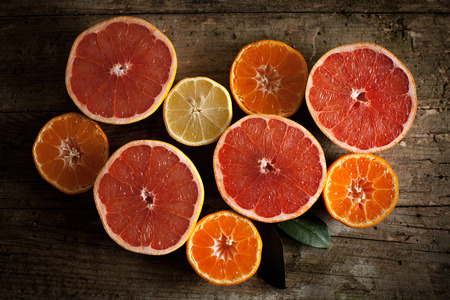 It's spring, and new leaves are bursting forth all around us – nature wears a fresh skin of bright green while pushing aside the old, dried remains of last year. And here we are, wearing our winter skin, feeling the remains of a time of stasis and brittleness while the earth around us becomes bright and dynamic.
Spring is a time of bitters. Their upward energy mimics that of the flow of the plants around us, moving vital fluids from the roots to the buds, leaves, and flowers. Bitters are refreshing, supporting our innate detoxification systems to move that winter energy aside.
You can easily make your own bitters from things you'll find sprouting up in forests and fields around you, or even from items at the grocery store. Bitters range from being mildly bitter (like fennel or citrus peels) to extremely bitter, like the leaves of artichokes. There are also bitters which are consider warm and aromatic – these bitters tend to have a spice-like or aromatic element to them. Cold bitters, on the other hand, are more aggressive and medicinal in flavor and have more specific uses.
Beyond these basic considerations, there are no rules to bitters, taste them and add them together, try enhancing or balancing the flavors with other flavors, balancing a colder bitter with one which is more aromatic and bitter.
Here are some basic bitters you can play with to discover your own favorite blend:
Citrus Peels
All citrus peels are bitter, and it's best to use those which have the remaining contrast of some sweet fruit such as grapefruit, orange, tangerine or blood orange. It's mostly the peel you are looking for, so if you can, try to use organic fruit since fruit peels aren't intended to be consumed. You'll want to tincture them – just place the freshly peeled peels in a jar and cover with a neutral alcohol until they are just covered. Put a cap on it and let it sit for a week or so. What to do with them? You can use these tangy, aromatic bitters alone or combine with something more cold or aggressive in bitterness.
Dandelion
The entire plant in flower (not the seeds) can be used as a bitter, or you can focus only on the leaves, flowers, or the roots as you wish. This is a gentle, safe bitter and is one of my favorites for pregnancy and the digestive stasis which can accompany all stages of pregnancy. It's excellent for a gentle spring cleanse and probably the most all-purpose bitter with a slew of health-benefits. It's easy to find and gather, and once you tincture it you can use it alone or along with some of the others listed on this page. You can also use the roots as a food if you taste them and they have their spring sweetness still, or use the young leaves as an accent in salad (again, try them first and add an appropriate amount as you see fit).
Mugwort
It's not as easy to identify as a dandelion this time of the year, but if you already know where there is a patch of mugwort nearby, you are in luck. The silvery leaves of mugwort are an excellent spring bitter as they are fresher and more vibrant than later in the season. It's a warm, but strong bitter, with a potent action on the digestive system. It's stimulating overall, so it's not appropriate in pregnancy. It's delicious as a tincture added in with citrus and fennel, so feel free to play with it!

Rhubarb Root
You might be familiar with the petioles (or stems) of this plant eaten in spring, but did you know the root is a popular herbal medicine? Rhubarb root is a strong digestive tonic and has an overt yet gentle laxative action, so you might want to go easy on it and combine the tincture with others (like fennel, below). Still, if this is the type of spring movement you are looking for, rhubarb can be a nice new friend to meet.
Fennel
This sweet herb also has a warming bitter element, and it can serve as an excellent contrast to many of the bitters above. It's also easy to find at most grocery stores. You can use the bulb or the seeds, with the seeds being much stronger, but the bulb can be food (make a salad of dandelion greens and fennel bulb, YUM!) and the seeds are great tinctured or added into other food items. This is a great digestive which is well tolerated even by children.
Whatever your bitter potion, don't be afraid to play in the garden and pull together something bitter and beautiful for your signature spring tonic.
Bevin Clare, M.S., R.H., CNS, is a clinical herbalist and nutritionist and an Associate Professor and Program Manager of the Post-Master's Certificate in Clinical Herbalism at the Maryland University of Integrative Health. Bevin has studied herbal medicine around the world and blends her knowledge of traditional uses of plants with modern science and contemporary healthcare strategies as a consultant and educator. You can find Bevin's full bio and her musing on a variety of Clinical Herbalism topics, including infectious disease, at www.bevinclare.com.
This article was reprinted with permission from www.bevinclare.com.
See also:
Time To Detox
Spring Food Renewal
Find New England holistic Colon Hydrotherapy practitioners in the Spirit of Change online directory.