The Flow Of Give And Take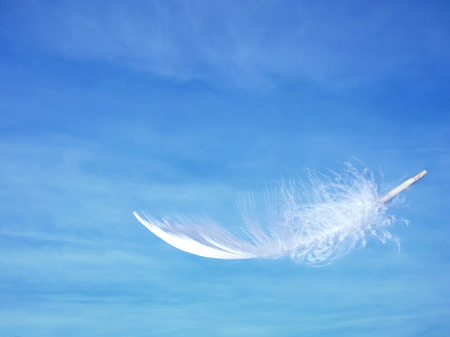 Every once in a while, my husband and I search for things we can get rid of, and devise a better way to organize our environment. Some "stuff" is easy to recycle or give away. Other "good things" are harder to let go of, but we know they are not being used–a beautiful chair that no one sits in, a chest full of fabric for future sewing projects.
I've noticed over the years that the occasional "I wish I hadn't given that away" feeling is far outweighed by the joy in giving it to someone who will use it, as well as the creation of space.
Many have heard me share the inspiration I get from the Buddhist monk who owns only three robes and a bowl. Imagine having that level of freedom from "things." You might call this de-cluttering, living simply, or even minimalism, but ironically it is also an "abundance mentality." Believing we will always have what we need and when we give things away we are part of the cycle that brings things back to us. I have a friend who, whenever she was in need of a particular item of clothing or household tool she would "put it out there to the universe" and it would often show up in some way, either at a yard sale or as a hand-me-down from a friend. If it didn't, she usually learned she didn't really need it.
Isn't this what it means to be part of the "All is One" flow of life? We give, we receive. We receive, we give. We always have enough and we are not afraid to give freely. I was inspired by a student who told me of a practice she learned by living in another culture: when someone compliments her on something she owns, she gives it to them. Many people who study Yoga begin to learn how to manage their energy and their environment in this way.
What things, thoughts, people, food, etc. are uplifting me and what is weighing me down? We might examine a particular relationship and ask ourselves if we are giving as much as we are receiving, or the other way around. In a similar way we might de-clutter our mind from old thought patterns, like those based on fear or "poverty mentality." To invite in a new way of thinking many people use mantras or feed themselves books or scripture that encourage a more positive way of living.
As we learn to let go of that which is no longer meant to be ours, we are open to receive that which is meant to be ours for the moment . . .
Julie Rost founded YogaLife Institute of NH in 2006. She teaches weekly classes and workshops.
See also:
For A Richer Life, Get Rid Of Your Excess Stuff
When Buying Nothing Gives You More Of Everything